Received First Amazon.com Affiliate Payment
Amazon.com is one of the best international affiliate network and is successfully running for many years and providing passive income to affiliate marketers and bloggers. And I am happy to tell you that, finally, after working hard for many months, I have received my first payment from Amazon.com and it feels really good. Though this is not the first dollar, which I earned online.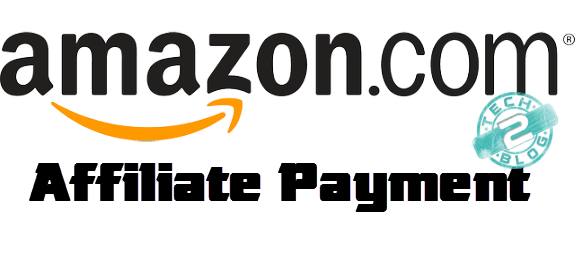 You all must be knowing that Amazon is one of the biggest online retailer in the world and the biggest eCommerce company. Amazon not only sell products through its website, but also provide commission to those who sell their products through their links called affiliate links through a program called Amazon affiliate program.
Amazon affiliate program is very popular and many affiliate marketers and bloggers are using it to make a good passive income trough it. Some people are even making a full time living with it. 🙂
I have already discussed in my earlier post, what is affiliate marketing and how it works, but in short If someone buys from Amazon.com with your affiliate link then you get paid with a certain amount of commission which depends upon how much sale you have made that month.
How All it Begin
When few years back I joined Amazon.com affiliate program, I thought it won't be possible for me to get my first cheque through Amazon.com and Affiliate marketing is not for me and stop giving try to sell products through my affiliate links.
My interest in affiliate marketing raised, when luckily I checked my Amazon monthly report and found that I made a affiliate sell through my affiliate link and got $20 as commission. Since then whenever I get time, I try to implement affiliate marketing strategy and try getting some sales.
For the past few months, I am getting decent sales and was able to get 6% commission for selling more than 6 products in a month and crossed payment threshold of $100 in the month of January 2015.
I am happy to share with you that I have received my Amazon.com first affiliate payment of $121.70 in India without any issue. Amazon has almost taken 3 months to release payments and affiliate payment in January is made in late March.
Below is the picture of my affiliate income cheque.
I received the payment cheque really very quicker than I expected. It only took 7 days to reach the white envelope containing the cheque to me.
For Indian affiliate marketers, cheque is the only option to receive affiliate commission as of now and I am really having a very bad time in cashing it.
I am thinking to use the direct deposit option on Amazon.com now by using Payoneer as they are providing virtual US and UK bank accounts and are really very fast in transferring money to your local bank account and charge less transaction fees.
I will let you know if I receive my commission from Amazon via Payoneer and will guide you how you can set it up for yourself at Amazon.com.
I heard that many Indian affiliate associates are having problem in filling their tax information, don't worry, it's pretty simple and you will have to put your PAN number to complete it.
Quick Tip for Amazon Affiliate Program
Though I am not an expert in affiliate marketing, but would like to share one important tip, which I am following i.e. write reviews of the products you are using and include affiliate links in your posts and I am sure you will see success in affiliate marketing.
---
I am also using Amazon.in affiliate program for local traffic and will let you know once I received payment from them too. I will also be publishing my full case study on how I earn my first commission cheque from Amazon.com and more tips on increasing affiliate revenue on my upcoming post, so don't forget to subscribe to the Tech2blog.com newsletter.