How to Earn Extra Money from Home
Today everyone wants to live a lavish and comfortable life, want to travel in a luxury car, give the best education to their children's and much more. All we want is MONEY. What if we could earn extra money from home to fulfill our extra needs.
We always look for some part-time work with our regular job to earn some extra passive income and live a good life. And with this article, I will tell you how you can earn extra money working from your home comfortably part-time.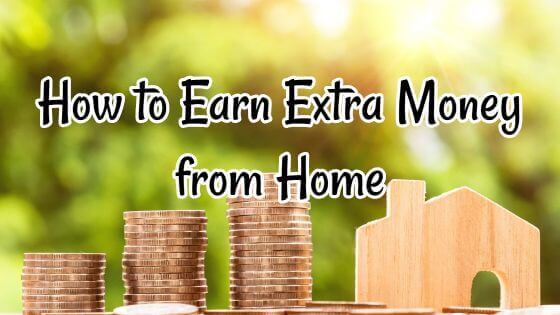 How to earn extra money from Home
1. Freelancing: This is one of the most used terms today to earn extra money online from home. And many people are turning freelancers nowadays.
Freelancing generally means to work independently without any commitment with the company. So a freelance worker can take as many as jobs he wants without any obligation and is a self-employed person.
There are many websites which are providing freelance work, so if you are good at any particular thing you can apply for freelancing opportunity and can get paid.
Some of the popular freelancing job providing websites are:
I) Elance.com
II) Freelancer.com
III) Upwork.com
IV) Guru.com
2. Blogging: This term is now very popular in the internet world and everybody want to be a blogger to earn extra money online. So main question is can blogging really earn you money??
Recommended Article: Best Blogging Books from Pro Bloggers
The answer is definitely a big YES, there are many successful Indian and foreign professional bloggers which are earning very good from blogging and living there life comfortably.
If you are passionate about something, you can start a blog on that. You will need little investment for this. Firstly, you will need a domain name for your blog and hosting. You can purchase cheap domains from Crazy domain and hosting from Bluehost or Hostgator, as they are the best.
Recommended Article:
1. Hostgator Baby Plan Hosting for New Bloggers
2. Bluehost : Cheapest Web Hosting for WordPress
I have heard that people who start blogging for money fails 99%. But all is not true. Why not become that 1% people who earn from blogging !
If you are focused on your niche and are confident that you can earn, then you can really earn online but you will need a clear strategy, action plan, dedication and patience.
If you are not willing to invest in starting then you can start your free blog at blogger.com or WordPress.com both are the free platform to create a blog. But I would suggest to invest and then start blogging.
Then the main question which must be coming in your mind will be how you can earn from blogging?
The answer is very simple, you will be selling your blog space to advertisers for money. The best advertising programs for bloggers are Google Adsense, Yahoo Bing Contextual Ads, Infolinks, etc. to name a few. You can also earn money online from a sponsored post, Giveaways and selling your own ad inventory.
3. Local website designing: This is one of my own experiments and may be some of you must also be doing this. I generally search for a local potential customer in my local area. And you can do it too. You even don't have to go to them. Just search about them in Google and know if they have a website or not. And if they don't have a website, you can tell them the benefits of having a website and take website development order from them.
And if they have a website already, then analyze the website and found mistakes on it and then you can call them and tell error on their website and how you can add value to it. This one is very interesting and soon my case study will be coming on it.
4. Content Writing: This is one of the very good ways of earning extra money from home. You just need an internet connection and a Laptop or Desktop. There is a very huge demand for content writers in the market. Even a big SEO company needs good writers and very important thing, you don't need any money to start this business.
Many women's and men around the world are doing content writing work and earning well. This is the best work for women to earn money online apart from blogging and freelancing.
5. Affiliate Programs: Affiliate programs are also no investment thing and you can sign up to any affiliates of your choice which you can promote through your network and can start earning money from home.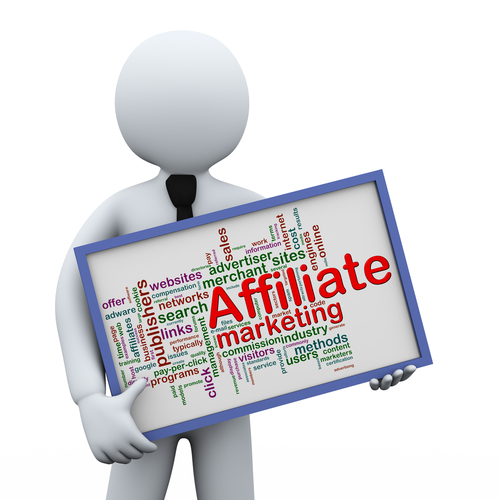 Today almost every company has an affiliate program whether it is cloth or fashion industry, Electronics or consumer goods, books or any other. You name it and there is an affiliate program for that company.
Recommended Article: Genuine Affiliate Programs
The best way to promote your affiliate links is to write a review about it and the other best way to promote your affiliate links is by social networking. You can post a link in your social network and when your friends buy the product you get the commission.
6. YouTube Videos: Yes, you can even earn money online from home by creating videos and uploading them to YouTube. When someone will watch those videos they will see ads and when they click it, you are going to earn some money.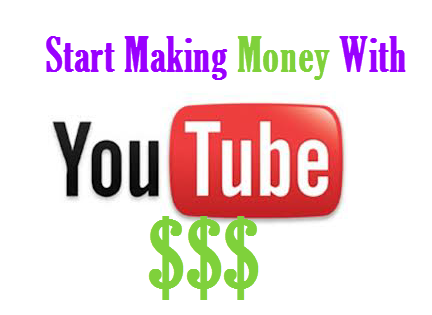 So you can create some How To, recipe, tutorial etc. videos and can upload them to YouTube. Only upload quality videos and never upload any copyright material otherwise your YouTube account may get disabled. We have also created a tutorial on how to earn money from YouTube, which you can check for reference.
7. Become Seller at eBay and Amazon: If you are very serious about earning money without a job, then I will suggest you to become a seller at Amazon or eBay. They are the best eCommerce websites and are trusted by millions of people.
You can buy products at cheap rate from market and discount stores and can sell them at high prices at Amazon or eBay. Recently I read a very good podcast by Pat Flynn at Smart Passive Income about how to buy stuff and selling it on Amazon (For 6-Figures a Year!) and you should also go through it.
8. Selling Photos: Apart from the above methods, you can also earn by selling your own photos to different websites. So if you are a good photographer and want to earn extra cash, sell your photos for royalty/money.
---
Anyone can start earning extra money from home whether he/she is a student, house wife's, businessman, salaried person, pensioners etc., you just need an internet connection, a desktop or laptop and zeal of working for few hours. I must say working from home and earning extra money requires dedication and patience, so wait for results and have faith. I still remember it took me complete 5 months to get my first $10 dollars from the Internet as an affiliate and over a year to get my first $100 from Google Adsense.
Hope you have enjoyed this article and will implement it in your daily lives. Let me know if you need any sort of help in starting. If you like the article, please do share it with your friends. And you can also subscribe to our email newsletter for more such money making articles, I promise I don't spam.