What Is Affiliate Marketing? Find Out In Here!
Did you know that there are over a billion websites as of today? They cater to all kinds of audiences and are scattered across the globe. Many of those sites will be blogs – a huge proportion of which are personal ones.
If you have a flair for writing, you might be considering writing a blog yourself. But, what you might not know is that you can also monetize your site too! The process is called "affiliate marketing" and is pretty easy to set up on any blog. In today's article, I will tell you more about what affiliate marketing is and how it can make you some money!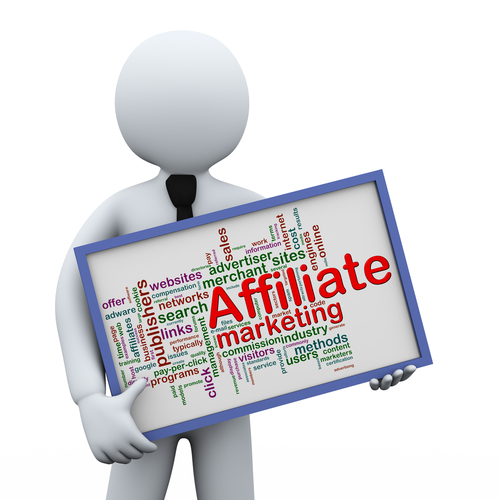 An introduction to affiliate marketing
You might not know this, but affiliate marketing has existed long before the World Wide Web was born! Back in the pre-Internet days, firms like Avon would have reps out in the field selling their products.
Whenever they sold something, they would get a commission for it. Online affiliate marketing works in much the same way. You promote something on your blog, and you get a cut of the sale from the retailer each time it gets sold through your website!
Recommended Article: Genuine Affiliate Programs for Small Indian Publisher
How are commissions tracked?
When you sign up to an affiliate network, you get given special URLs that point to products or sections of a retailer's website. They have a unique ID within the URL, the ID being a reference to your account with the network.
As a visitor clicks on that link, a cookie gets placed on their computer. When they buy something from that site, it sends tracking information from that cookie to the network.
Is affiliate marketing for you?
As you can imagine, it's a brilliant way to earn a passive income. Some high-profile bloggers earn four-figure sums each month from their affiliate marketing commissions alone!
At this point, you're probably thinking that you could give up your day job and spend all day blogging. I'd hate to tell you this, but the cash won't roll in that easily. At least, not for a long while!
The thing about blogging is that you have to spend time building up an online reputation. Both with your blog readers and followers, and with search engines. Sure, you could go to Google and search for something like "how to start a blog and make money." But what some sites won't tell you is that you need to invest a lot of time building up your readership levels.
Only then will you start to make some serious commission on your promoted products each month!
Are there any secrets to success?
Not really, they are just more about common sense. For instance, if you publish high-quality articles, you are likely to start getting regular followers on your blog. Your articles will start to get shared by your readers and their friends.
Soon, you will end up with high readership levels the likes of high-profile blogs enjoy each day. If you don't have the time to publish new content on a regular basis, it's worth allowing other bloggers to contribute to your site.