How to Receive Affiliate Commission From Amazon.com using Payoneer
In my earlier post, I told you how to receive payment from US and UK based company easily with Payoneer and while sharing news of my first affiliate cheque from Amazon.com, I told you that I will setup and test Amazon.com affiliate payments through Payoneer. The good news is that I have received Amazon affiliate commission via Payoneer and in this post I will share how to setup your payment method at Amazon and receive affiliate commission through Payoneer.


When I received my first affiliate commission cheque from Amazon.com, I was very happy and the cheque was also delivered on time. But all my excitement went away when my government bank people said that this cheque is in dollars and thus cannot be processed here in local branch in Delhi and will go to Mumbai for clearing and would take around a month to get cleared and credit to my bank account.
They were right, it took complete one month to get my Amazon affiliate commission credited to my bank account.
After Payoneer announced their operations in India, I came to know that they are also supporting Amazon.com and that time only I decided to give them a try. I setup my payment method for Infolinks and Amazon.com and entered my Payoneer detail in it.
Setup was really very simple and I am going to share that in this post for Amazon.com
How to Setup Payoneer as payment method for Amazon.com
1. Login to your Amazon.com account and go to account settings.
2. Now you will see "Change Payment Method" under Payment and Tax information column. Click on change payment method.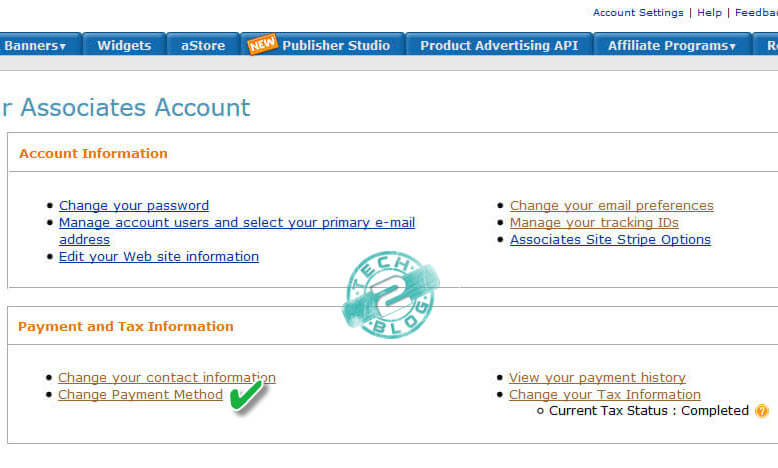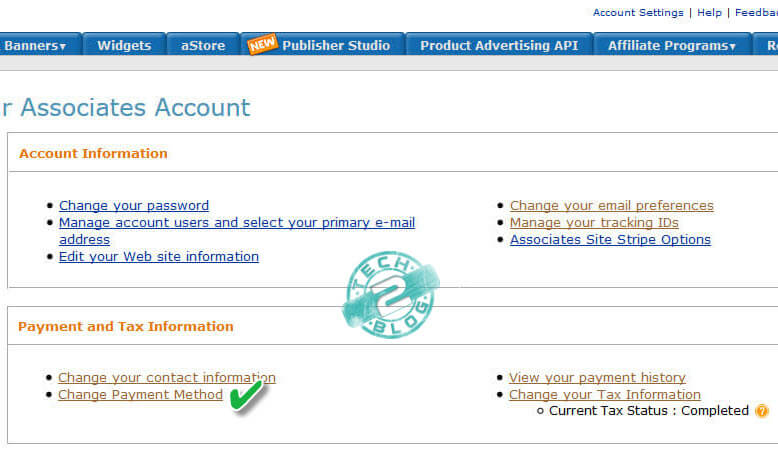 3. Now in payment method, select "pay me by direct deposit". This method is only for United states associates. Don't worry you have US bank account number in your Payoneer account.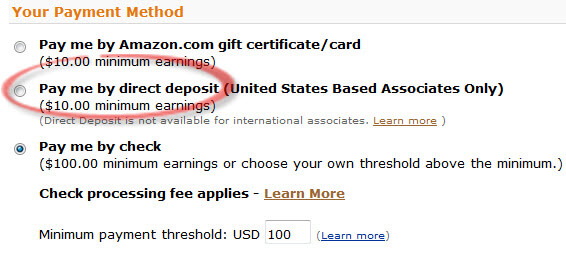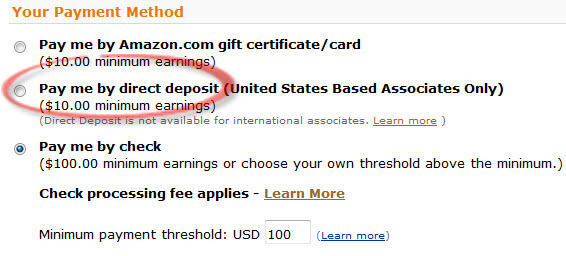 4. Now, you will have to fill the information like Bank name, account holder name, bank account type, account number and routing number as shown below. Note all the fields are important so fill carefully.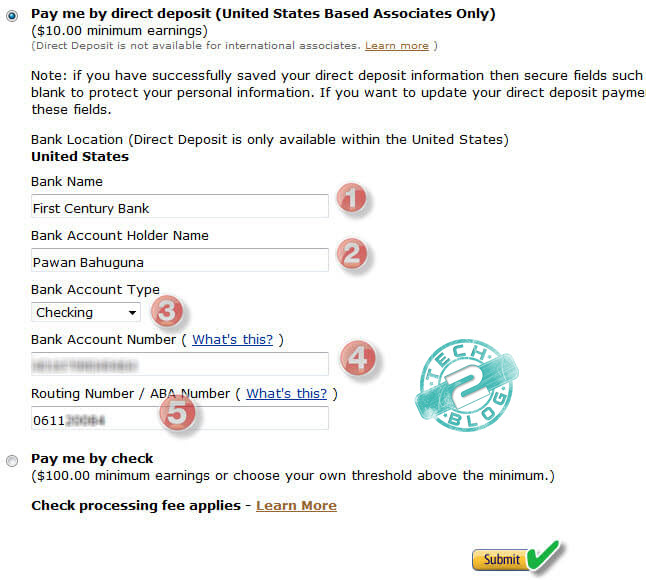 5. After you have filled all the information, click on submit and you will be shown confirmation message.
That's all. Wasn't it simple to configure your payment method in Amazon.com.
I follow above steps and change my payment method to Payoneer. Payoneer payments are fast and they also deduct very less processing fees. I am sure you will be happy to use their service like me. Below is the screenshot of my Amazon affiliate commission which I received in Payoneer and within one working day, the amount was credited to my bank account. Now no more 1 month waiting for getting cheque cleared. 🙂


Now, I don't have to wait for $100 threshold and every month I can get my affiliate commission on my bank account.
Hope you have understood the above process and will follow to receive faster payments. If you have any issue in any steps or have some confusion or query don't hesitate to ask me. If you like the article do take some time to share it.