Start Making Money with YouTube
We all know about YouTube and services it provides. YouTube has now become the most reliable source of watching HD quality video for free and also include English and Hindi movie channels, where you can watch free movies and even current watched movie can be saved for later watch. Apart from watching videos and movies on YouTube, what I like most about YouTube is that, it provides a nice platform for every type of marketer's, promoters and new aspiring artist to show their talent online. For website owner's and webmaster, YouTube also gives opportunity to earn handsome money from your videos.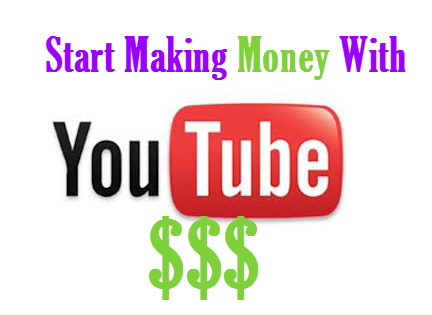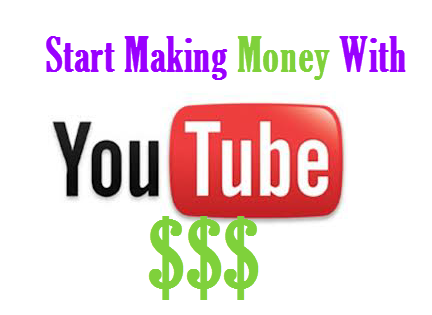 As I was talking about, how website owner or video blog can make good money through YouTube, I must tell you that some of the very popular video channels on YouTube make a very good amount of money like they are running a money making machine. The most important part of earning from YouTube is that, you don't have to do much, just create your original video and upload it to YouTube, that's it.
For better user experience you can also post long videos in YouTube but for that you will have to verify your YouTube account first.
Recommended Reading: Earn from Social Sharing Widget
How to Start Earning with YouTube
First and most importantly you should have active Google Adsense account to earn from YouTube and secondly you should have good standing in terms of guidelines, copyright strikes and content ID claims, then only you can partner with YouTube for your video monetization.
So now if you have Google Adsense account and you regularly create your own original videos, then just login to your YouTube account and enable monetization feature and your Adsense account will be automatically get associated with it.
Steps to Enable Ads in YouTube
So if you are good to go and want to make money with your videos on YouTube, then just follow below simple steps.
1. Login to your YouTube account and go to features of your YouTube Channel setting as shown below.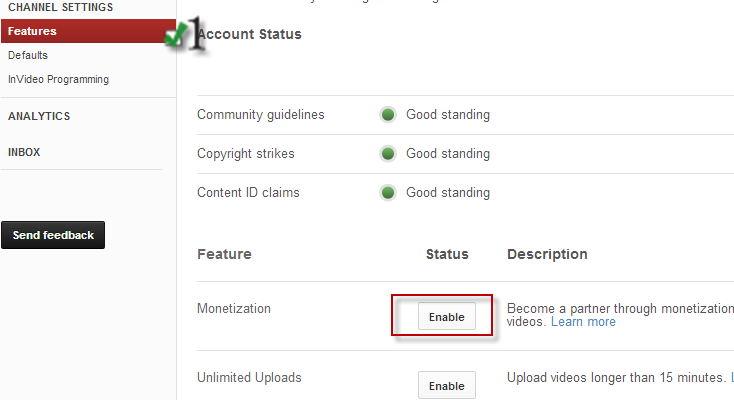 2. Now on Monetization, just click enable and it will redirect you to monetization page, where you can also read program guidelines. Here you have to click on Enable My Account.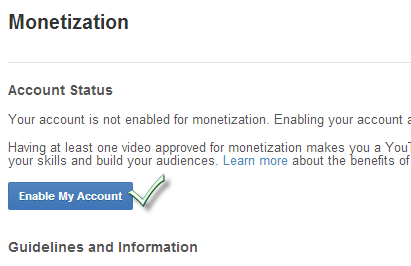 3. Now you will be shown YouTube monetization agreement, read and accept and after it your account will be enabled for monetization.
Now you can go to your YouTube video manager and can enable ads on your videos by clicking on monetization button as shown below.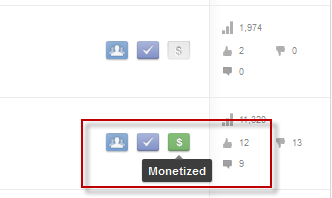 Note: For maximizing your earning potential from YouTube, keep uploading unique and fresh videos and never upload any copyright or adult content otherwise your monetization feature will be disabled by YouTube.
How to Track Your YouTube Earning
Earning from YouTube videos can be directly tracked from analytics tab your YouTube channel. Here you can see your performance, search quarries, top videos, region by traffic details etc.
Recommended Article: Check Interview of Successful YouTubers.
You can also check your YouTube earning directly from Adsense dashboard. Just check earning detail in AdSense for Content Host.
Hope today you have learn one more method to earn money online with your videos. If you have any issue in setup of your YouTube account for monetization, please feel free to leave a reply below and if you like this post please consider it sharing with your friends and colleagues. You can also subscribe to Tech2Blog.com by Email to get free articles on monetization on your Inbox.
Soon we will also be posting some more new methods of monetization and tips on increasing your earning online, so stay connected.