Email Marketing and Marketing Automation Strategies in 2023
In the ever-changing world of digital marketing, email still holds the title of the oldest most effective marketing channel for modern businesses. Since they are inexpensive and easy to make, emails are one of the best cost-effective tools that you should build into your business strategy.
However, email marketing alone isn't enough to expand your growth.
Modern marketers have so much to do but too little time to do it, so investing in processes that automate your marketing funnel can be powerful allies to fast-growing businesses.
The first thing you need to start with marketing automation is a good marketing automation platform that suits your needs.
If you search the market, you'll find a lot of MailChimp alternatives like Moosend to provide you with the necessary tools to automate your workflow and increase your outreach.
Now, the only thing left is to come up with powerful email marketing automation strategies that will help you achieve your email marketing goals.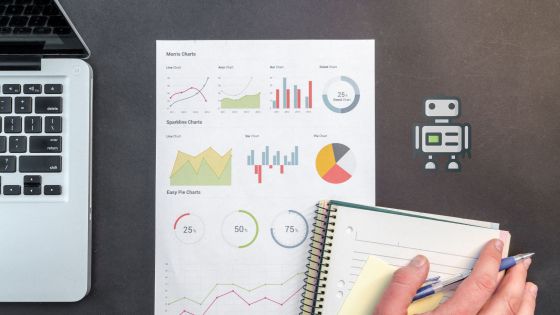 Email Marketing vs. Marketing Automation
Email Marketing and Marketing Automation are two terms that often confuse people.
So, what is email marketing? Is it the same as marketing automation?
The answer is no!
Email marketing is a marketing channel that uses email to reach potential customers and build relationships with them.
Here's a good email marketing example.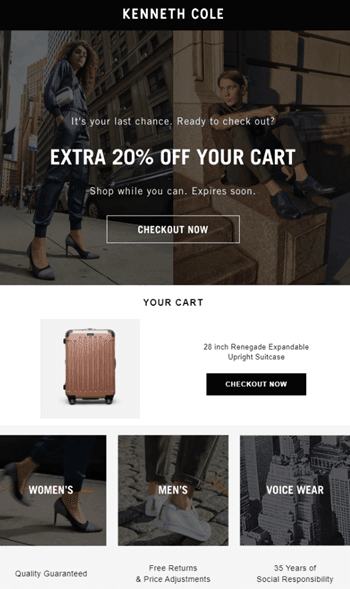 Despite its power, email marketing can be very time-consuming for a fast-growing business with hundreds or thousands of customers.
So, this is where email marketing automation comes in to save the day.
Automation solves the problem since it can send time or action triggered emails to your subscribers without getting you involved in the process.
Compared to email marketing, the implementation of marketing automation has a lot of benefits and can improve your outreach through automated recipes.
To make this process even faster, you should also consider taking advantage of successful pre-built automation campaign templates that will adapt to your customers' needs and save valuable time.
Now Let's See 4 Email Marketing Automation Strategies You Need To Implement Right Now
1. Segment your Email Lists to Increase Engagement
When it comes to targeting your audience, list segmentation is the first thing you should implement.
Email list segmentation allows marketers to send targeted messages by dividing their subscribers into different groups called segments.
Segmenting your list can help you plan better email marketing campaigns that will focus on the needs of each segment rather than the needs of the entire list.
According to statistics, marketers who implemented segmentation on their lists had a 760% increase in revenue.
Segmentation starts when you present your visitors with opt-in forms that will divide them into segments based on their choices.
Bulgari, for instance, has eight different options to choose from.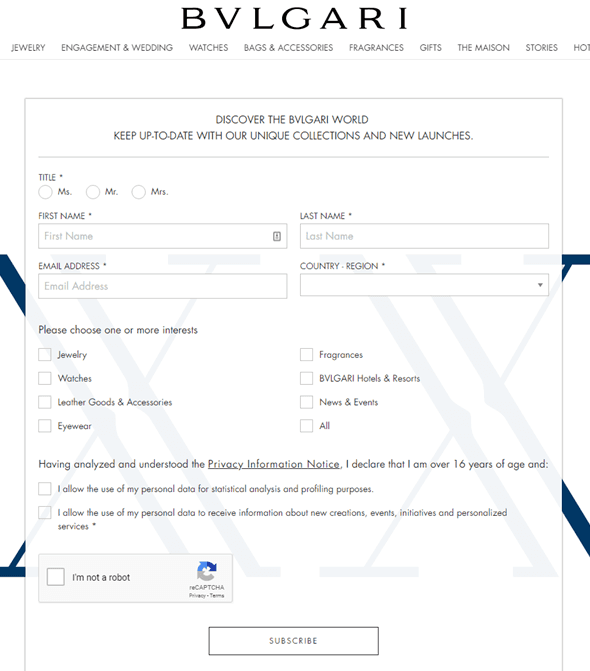 After subscription, Bulgari will be able to categorize their subscribers according to their shopping preferences and add them to corresponding segments.
Using subscription analytics software can help you determine the most and least profitable segments to help you optimize your email list segmentation.
So, if you want to maintain a growing mailing list that will increase your ARR, you shouldn't neglect to divide your subscribers into segments and check whether they can drive your business growth or not.
2. Organize Successful Drip Campaigns
An email drip campaign includes a series of automated emails sent to a subscriber after taking certain actions.
Drip campaigns are as a series of reminders that can re-engage your customers with their unfinished orders, give them an extended welcome or promote special offers.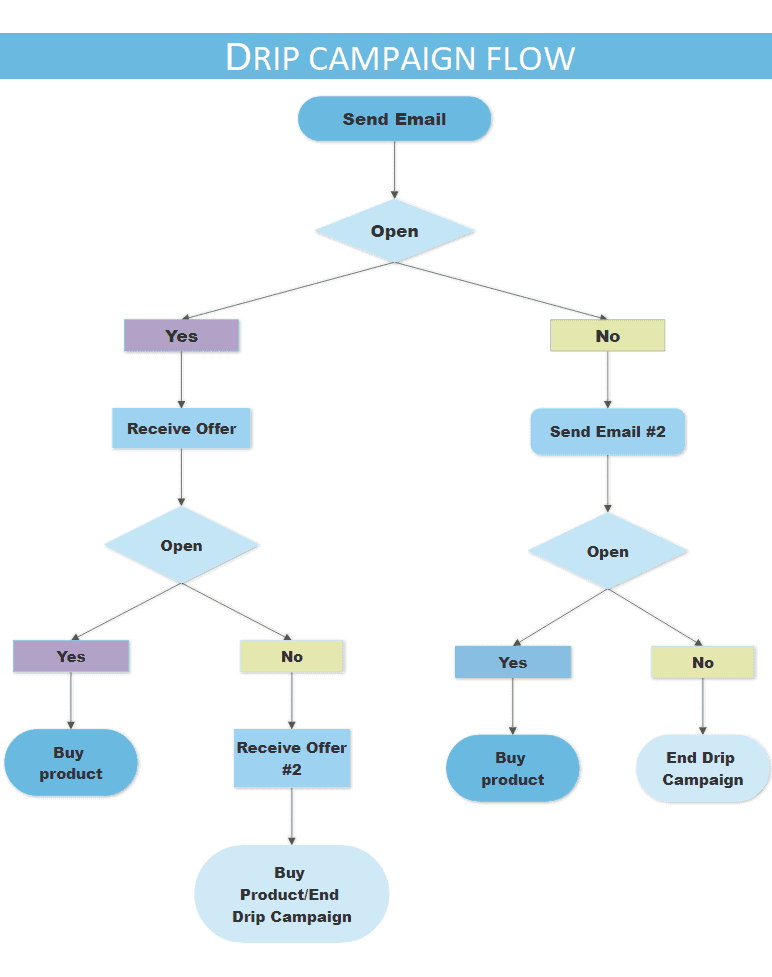 The success of these campaigns lies in their ability to send emails that will nurture prospects and, eventually, turn them into customers.
There are numerous drip campaign examples out there from brands that have become experts in their field.
So, studying successful drip campaigns will help you create equally powerful campaigns to magnetize your audience.
Now, let's see an example of a great abandoned cart campaign.
To incentivize their customers to complete their orders, Forever 21 three abandoned cart emails to get them back to their unfinished purchase.
Since the rate accounts for 69.57% of purchases made worldwide, implementing a cart abandonment segment can prevent the loss of revenue and customer disengagement.
Subject line: Yay! Good news about your order…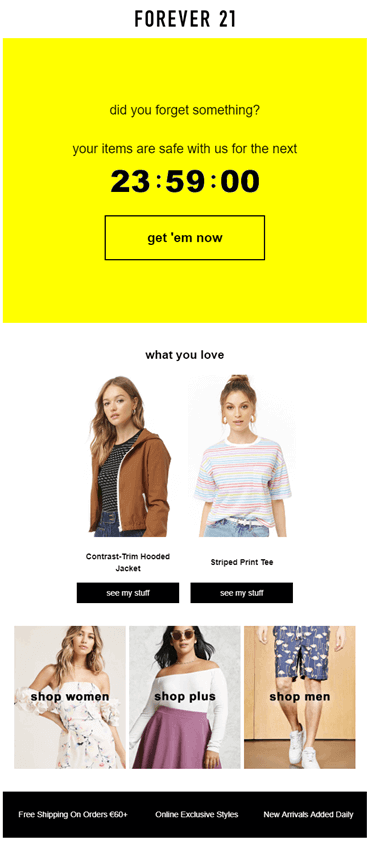 The first email uses a bright yellow background and a countdown meant to inspire customers the fear of missing (FOMO) their items.
Let's see the second one.
Subject line: Your basket AND discount are about to be gone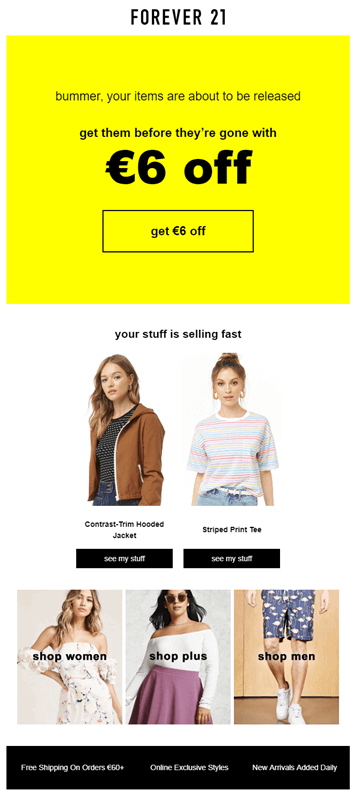 In this email Forever 21 informs you that your items are about to be released.
Before losing your basket, the brand gives them a discount to convince them to complete the purchase.
Let's see the final one now.
Subject line: €6 discount extended but not for long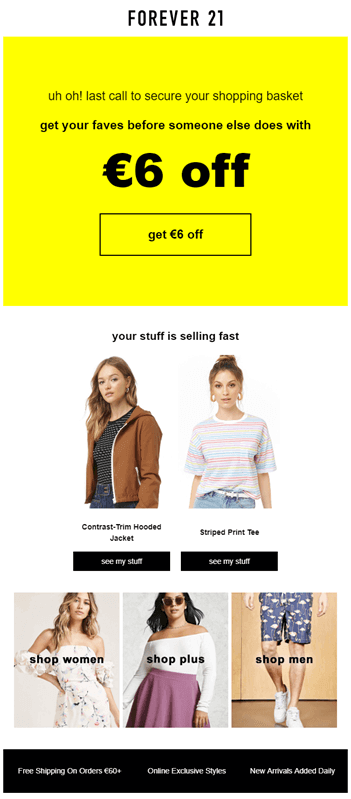 The final email has the same format as the second one, but do you notice how the "last call" makes the call to action more urgent than "your items are about to be released"?
With three abandoned cart emails, Forever 21 makes sure that their customers won't forget about their unfinished orders.
3. Personalize Your Content
Your email marketing and marketing automation optimization efforts will be in vain if your content lacks personalization.
Your customers need to feel that your brand appreciates and delivers them content tailored to their interests and needs.
Personalization can turn generic emails into powerful conversion tools that will increase your revenue and build customer satisfaction.
So, your automated workflow should adapt to customer behavior and preferences to provide an excellent customer experience that will enhance customer loyalty, satisfaction, and trust towards your brand.
The best way to find whether your personalization worked is through user feedback or surveys that will measure your loyalty and satisfaction scores.
Using tools like NPS can help you get valuable customer feedback that will boost your customer engagement and enhance your automation strategies.
4. A/B Test your Automated Workflow and Campaigns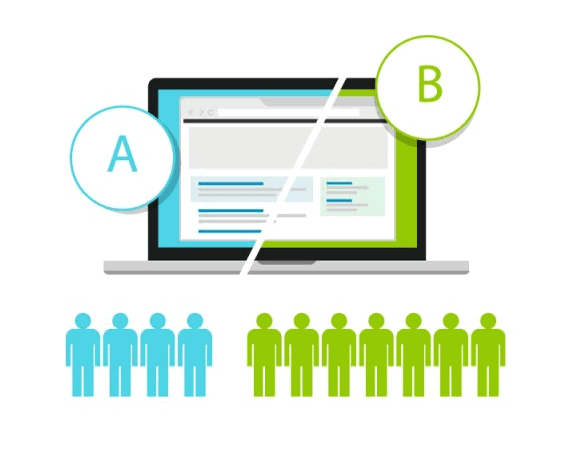 Having the most successful campaigns and workflow recipes is a process of trial and error.
A/B testing will help you determine whether your original designs or their variants work best with your customers.
If the variants outperform the control, then marketers should optimize their campaigns choosing the features that had the greatest impact on their customers.
Monitoring their engagement with different elements helps marketers choose the right subject lines, copy, offers, and styles that attract your subscribers and make them act.
When it comes to marketing automation, improving a single email can help you acquire more leads; however, your number one priority should be the efficiency of your automated workflows.
Takeaway
Email marketing and marketing automation have taken the world of digital marketing by storm.
Automation can be your well-oiled growth machine that will reach out and generate more customers without getting you involved in every step of the process.
So, coming up with automation strategies that save time and improve efficiency will surely increase your growth and expand your audience as effortlessly as possible.
Now, it's your turn.
Which email marketing automation strategy do you like most?
Let us know in the comments below.
Author bio
Marilia is a Creative Writer working for email marketing software Moosend. Her passion for writing has made her find new ways to combine the art of Creative Writing with SEO Copywriting. When she's not writing articles, you'll find her spending time on her drabbles.