Free Tools to create Quotation for Bloggers/Freelancers
Working as a freelancer or a blogger is not an easy task even though you are making money sitting at your home. When you get any order for your service or advertisement, customer ask for an invoice and quotation for it. So how to provide that ?
This article is especially for solving your invoice and quote creating problems and will provide information about tools to create free invoice and quotation.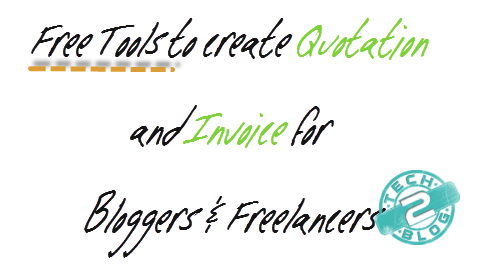 There are many software available for making a quotation and keeping track of your expanses but I found three software's very useful and easy to use, which I will explain below. These software's are completely free.
Free Tools to create Quotation/Invoices for Bloggers/Freelancers
1. Manager
The Manager is the first software in our list which is very useful and helps to create an invoice free, adding customers, Inventory item, purchase order, bank details and even keeping track of your expenses. It is one stop solution for all your need.
Manager comes in three different versions viz. Desktop, Cloud and server. The desktop version is totally free and that what we are going to use.
With Manager you can easily create a separate profile for your online business along with a personal profile and then can enter your business details like customer name, your services and their charges, purchase order, etc. This helps in creating invoice very easily.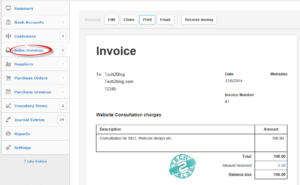 I am not going deep into describing all the features of Manager here. We are only concerned here about generating a professional looking invoice for free. The Above image shows an example invoice which created from the Manager.
Recommended Article: How To Make Money with RevResponse
The description you see in the invoice is from inventory item which I created earlier. Similarly you can pre-populate all different fields in it. The tool is very good and can also create your profit and loss report on the basis of your earning and expenditure.
2. Grassland Invoicing
Grassland Invoicing personal edition lets you create free quote and invoice for your clients and is a good CRM software. Like Manager can also hold your client information for management. Create Invoices, Quotations, Credit Notes and much more.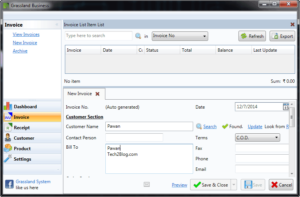 During installation only, it will ask about you and your company details and you can also set your currency that time, logo etc. Generating invoice in this system is very easy. Just click on new invoice and fill the details.
This is the most used tool for all sorts of our daily reporting and other work and is available on almost every personal computer. If you have the right template you can generate any type of quotation and invoice using Microsoft Word.
If you search Google, you will be able to get many free templates for invoice and quotation. So just search and you can edit that template every time for generating new quotation and invoice every time.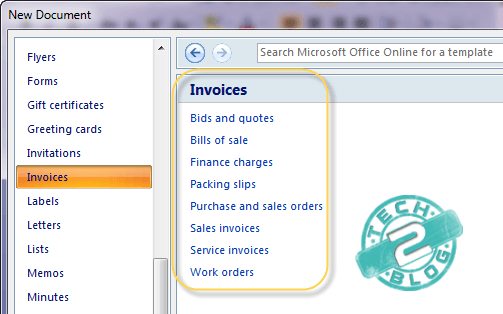 Microsoft Word is a very awesome tool and if you have explored it a little bit you will find that it has inbuilt feature of invoicing and you can just choose any of the templates available for free and can create free invoice and quotation for your client.

Below is the video showing how to find different invoice and quote templates for free in Microsoft Word. Do give your feedback on this video.
I am quite sure you must have liked all above software's to create free invoice and quotation. If you are using some other software for the same purpose then do let us know. Hope you like the article and now you won't have any issue in creating invoices and quotation for your client as a blogger and freelancer. If you like the post don't hesitate to show your love and share it with others.