Free Content Recommendation Tool for AdSense Publishers
Visitor engagement is very important part of every website and as a webmaster you should be knowing how to create quality content and what tool to use to engage your website visitor. You would love to know that Google has launched a free content recommendation tool for AdSense publishers called Matched content, that will promote your content to your site visitors.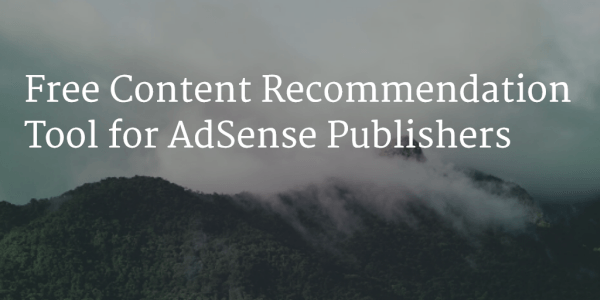 Currently there are many plugins and widgets for Blogspot and WordPress which are doing content promotion task good, but this new Matched content product from Google looks really good and I am sure it will give the same relevant result as we see in Google advertising while searching.
Matched content is only for selected publishers who's website qualify Google traffic criteria. You can use below steps to see if your website is approved for matched content or not.
How to Check if your Site Qualify for Matched content units
To check if your website is approved for matched content units or nor, you will have to go to your AdSense publisher account and follow below steps.
1. Click on gear icon and select Settings.
2. Now from left sidebar, click on "Site management". Here you will see all websites which you have added in your account.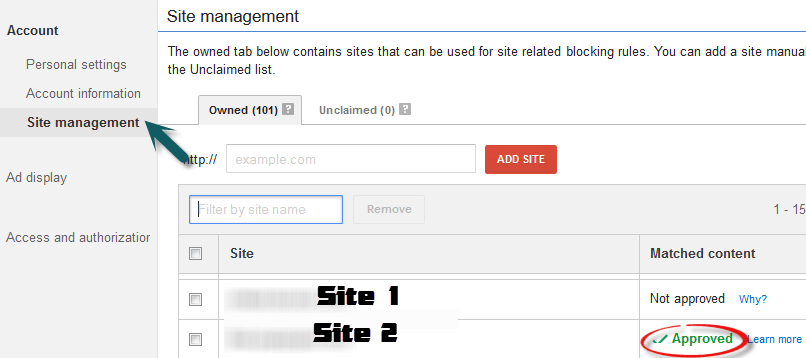 Now, just check the "Matched content" tab against each website. If your site approved for matched content units you will see "Approved" as shown above.
There is one more method to know if your website is approved for matched content or not. Read below to know this method.
How to Create Matched content units from AdSense Dashboard
To create Matched content units for your approved websites, login to you Google AdSense account and follow below steps.
1. Click on "My Ads" and then add new ad unit by clicking "New ad unit".
2. Now you see options to create your new AdSense ad units, here choose the name your matched content unit and I will recommend you to use responsive unit for this.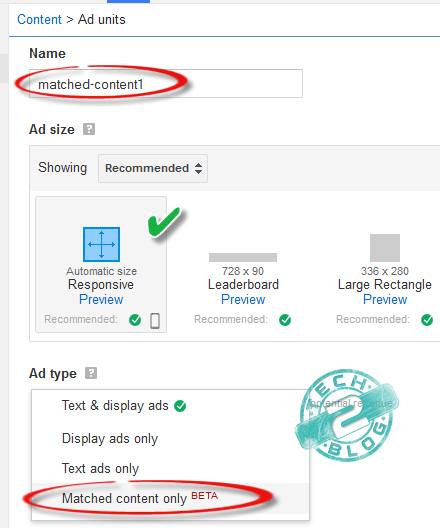 Select "Matched content only" in Ad type and once selected it will show your sites which are approved for Matched content, so this also one way to know which of your websites are approved for Matched content.
3. Next, you can choose other settings like Ad style, custom channel or backup ads.
4. Once you are satisfied with your setting, click on "Save and Get Code". Now put this code on your approved website.
The best position to place Matched content unit is below the post. You can also put this unit below your AdSense ad as recommended by Google.
How to Get Approved for Matched content units
Google is approving website for Matched content based upon website traffic and unique page view. Though Google has not clearly given any numbers for minimum criteria, but I think it should be more than 1000 visitors per day.
So to get approved for Google AdSense Matched content units, you should have good traffic to your website and it will only come when you will write content regularly and will provide quality to users.
---
I will insist you to use Matched content units from Google, as they will not only engage your visitor on your website, but will also help in reducing your website bounce rate by providing contextually relevant and personalized article recommendations from the pages on your website. Do let me know how was your experience with matched unit and how much additional traffic you got after adding it to your website.