Cloud Hosting Vs Virtual Private Servers
When choosing a web hosting plan, webmasters have four main choices: shared hosting, private (also known as dedicated) hosting, cloud hosting, or virtual private server (VPS). Shared hosting has the advantage of a low price point, but it also has the non-monetary costs of software limitations and reduced performance.
Site owners that want more power and flexibility may find dedicated hosting plans more suitable to fit their needs. Private hosting has several downsides though, including high prices and a need for technical knowledge to handle any technical issues. Webmasters without IT know-how may find themselves forking over even more funds to hire a technical expert.
Fortunately, we live in an era where cloud hosting and VPS hosting are becoming more prevalent. These two options take the best features of shared and dedicated hosting, but have pros and cons of their own. Let's take a look at both options so that you may decide which type of plan would work best for you and your online business.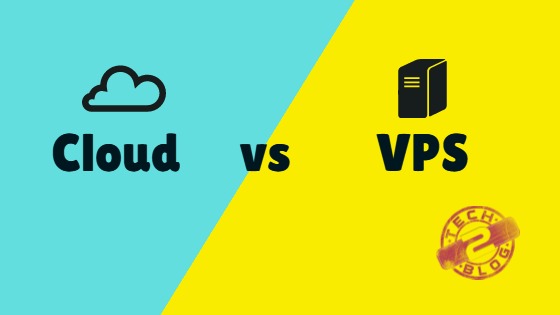 Cloud Hosting
"The Cloud" is the new cool term in computing and Web Hosting these days. We often hear about "cloud this" and "cloud that", but what does it all mean? Simply put, "cloud" is just a fancy way of saying the Internet. If you use the Internet to send and receive emails or upload files, then you are already familiar with the cloud without knowing it.
Typical web hosting plans utilize single servers on which to host websites. Cloud hosting providers use networks of servers. Utilizing more computers means more computing power, so site performance is improved compared to other hosting options.
Cloud hosting is also scalable. When a site requires more computing resources, it gets them, but if these resources are not needed, then they go elsewhere. A good cloud hosting plan is priced based on need, so webmasters that have heavy traffic will pay more, while site owners with little traffic will pay less. The price should also be dynamic and change based on monthly bandwidth requirements.
This is perfect for a small business that plans to accelerate growth over time
The downside to cloud hosting is that in order to get the full benefit out of it, webmasters will have to have some technical knowledge. Different cloud hosting companies also have different rules, so be sure to read the fine print before investing in one. For instance, some companies will offer set prices, effectively killing the price point benefit of cloud hosting's scalability.
It is also important to seek a hosting company that has a good reputation for stability. While cloud hosting is reliable in theory due to the utilization of several computers, downtime can be a major problem if the central server of the cloud goes down.
Virtual Private Server Hosting
Hosting on a virtual private server, or VPS, is a great alternative to dedicated hosting. Users that opt for this hosting method will not have their own private physical server, but are instead given a partition of a server shared with other webmasters. This partition runs a virtual machine that gives superuser access to its owner, effectively acting as a private server.
This means less technical responsibilities compared to dedicated hosting, but it also gives customers power and flexibility to install whatever operating systems and programs that they wish.
Compared to cloud hosting, VPS hosting is far less dynamic or flexible in terms of price. While Virtual private servers are less expensive than the prohibitive prices of dedicated hosting, prices are set in stone, so a small business that is not using many server resources will have to fork over the same amount of money as a juggernaut using the majority of computing power. This factor makes VPS less appealing to smaller businesses. Technical knowledge is also needed to get everything set up, which can prove to be expensive if these skills need to be outsourced.
Conclusion
While all hosting plans have their benefits, cloud hosting is probably the best choice for an online startup business that looks forward to scaling up for the foreseeable future. Prices remain low when resources go unused, expenses can stay at a minimum for small businesses, and will only increase with the needs of the business. This point alone makes it a winner for businesses that plan to grow.
Still, it is advisable to do your own research on different types of hosting plans and different companies if you wish to take your online business to the next level. Be on the lookout for different deals that can help you to save money. Remember that not every business is the same, so what might work for one might not necessarily work for another. Due to its scalability and versatility, however, if there were a one-size-fits-all mode of web hosting, cloud hosting would probably be it!