7 Ways to Amp Up your Blog with the Easiest Tool Canva [Guide for New Bloggers]
Since its launch in 2013, Canva has become one of the top image design tools for bloggers. It's free, it offers easy access to everybody, and the interface is easy to understand. Most image design tools can be intimidating for the non-designers, but Canva offers tutorials to ease people into the world of design and create powerful images while they're at it. This is why it is often known as "bloggers most favorite" design tool.
There are so many things to consider when running a blog. You have to be consistent when uploading content and that includes graphics and design. This is a non-designer blogger's fear that Canva wishes to address.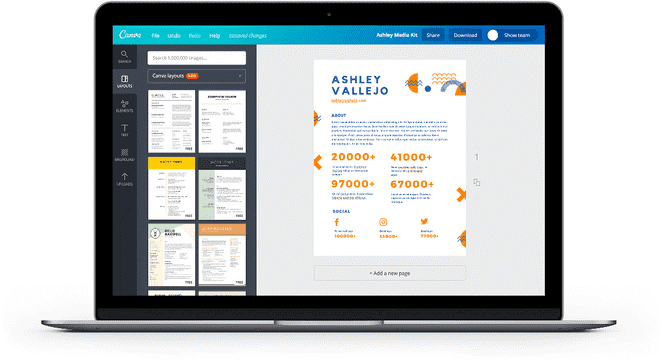 The design platform offers infinite possibilities for the bloggers of today. Read on to see how you can use Canva to amp up your blog:
Design Your Blog's Media Kit
One way to let people know about your space on the World Wide Web is by giving them a media kit. This is also something that you can use if you want partnerships or collaborations with companies and other bloggers. Think of it as your blog's resume which contains everything that people need to know.
You can talk about:
your blog's history
the number of visitors you get each month
places where your blog has been featured
awards and recognition
links to your social media accounts.
Create a Blog Title Image
Most blogs online have promising content but can't get their site visitors to rummage through the pages. This may be because site visitors find the headlines too bland, boring, or overwhelming. Whatever it is, there's something about the headline that's stopping them from reading. One way to solve this problem is by adding a blog title image.
Some bloggers fail to recognize the value that a blog title image brings to the table. They see it as additional work and while that's true, adding a blog title image can boost the number of people reading the content on your site.
Canva has templates that can be used to design blog title images. These can also be used for Facebook, Twitter, and other social media platforms. You can play around with the filters, fonts, and other elements to see which one works for you. Remember: the image has to be consistent with your brand.
Add Creative Images for Your Sidebar
Are there products and services that you wish to offer? Do you want to grow your email list? If your answer to both questions is yes, then you need to maximize that space on your blog's sidebar. Design images and calls to action to make your sidebar a promotional area or marketing space for your blog. Don't fret if you're a newbie blogger; you can use Canva's templates for sidebar images for inspiration.
A Collage of Photos and Images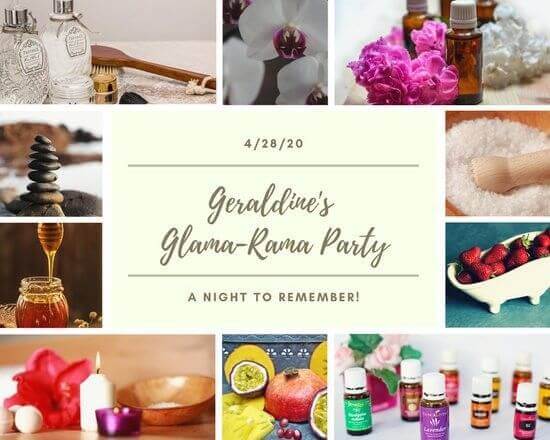 People like it when they see a collage of photos. The variety of images is visually appealing and when used properly, can be a great way to share tutorials, recipes, instructions, or even your portfolio. By doing this, you are giving your readers the information that they want while keeping them visually engaged with your content. There's no way that they'll be hitting that close button anytime soon.
Canva has templates for photo collages available at your disposable. There are images in their library, but you are also given the option to upload your own. The templates are square-shaped, but you can play around with the photo grids to add variety to the collage.
Design Product Covers
If you are selling workbooks on your blog but are not keen on the idea of hiring someone to design the covers for you, then Canva is your best friend. What's good about having full control over the design of product covers is there's not waiting time. You can immediately see what the covers look like, so it's easy to identify what works and what doesn't. Since you know your blog and your brand well, figuring out what colors, fonts, filters and other design elements to use is like a walk in the park.
Infographics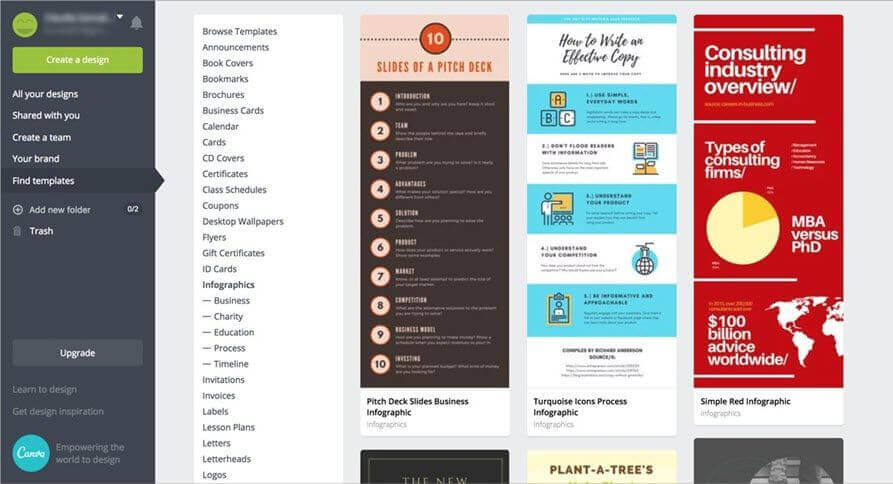 If you want people to remember your blog's content, the best way to go about that is by using infographics. People these days no longer have the patience to scroll through wordy essays nor memorize lengthy texts. Their brains are bombarded with information each day and the last thing they need is an additional five hundred words for them to memorize.
Studies have shown that people can easily recall images, that's why infographics are a big help in this department. People love it when they come across information that's easy for them to absorb, so if you want to be effective, use Canva's infographics templates and create some for your blog. Come up with an outline first then start working on colors, fonts, and other design elements for your infographic. Bonus: these are easy to share on Google+, Pinterest, and Instagram.
Customize Email Newsletter Heads
Consistency is key when it comes to blogging, and one way to excel at that is by creating custom email newsletter heads. You want your subscribers that the email is from you, so the newsletter head has to be consistent with your brand. Canva has a "Custom Dimensions" feature that you can use to make sure that your header is just the right size. Once you've prepared your workspace, you can start adding the design elements that you need.
To succeed in the blogging industry, your blog needs to stand out. The last thing that you want to happen to you is to get lost in the millions of bloggers that exist in the world today. Fortunately, there are image design platforms like Canva that make it easy for you to be recognized. You can use it to make your own templates so you don't need to start from scratch each time you need to upload an image for your blog. It's designed for the non-designers and the best part about it? It's free.
In this blog, we tried to explain the usage of the renowned Canva tool. If you can use Canva for your blog you'll see progress in your design skills and you will be more unique and authentic in adding visual content to your site. Great visuals will definitely show skyrocketing your blog in less time!