6 Free & Tested Responsive Blogger Templates
Apart from many blogging platforms, there are few which are widely used around the world. Blogger.com which is a free blogging platform from Google is one of the most used blogging tools. We all know that for successful blogging we need many spices for our blog and one of which is very important is blogs template or theme and used to give a cool looking look to your blog. There are many blogger templates available but currently seeing a scenario of blogging you should choose the right one. Presently responsive blogger templates are in use and recommended by all.
In this article, we will cover some of the best template options for bloggers which will be SEO optimized and responsive and fully tested by me. If you don't know what is responsive theme or template, then I will recommend you to read about Responsive Web design at Wikipedia.org and in short responsive themes or templates adjust themselves according to size of the device like Phone, Tablet etc. The themes which we have mentioned here are fully testing using Responsive Website tools.
Recommended Article: Adsense Responsive WordPress Theme
1. Magzon: This responsive blogger theme is developed by Templateify.com with magazine style and is a fully SEO optimized template with professional looks. This template does not require additional plugins as it already has all essential widgets for your bloggers blog like Social sharing links, sidebar, 4 column footer, read more option etc.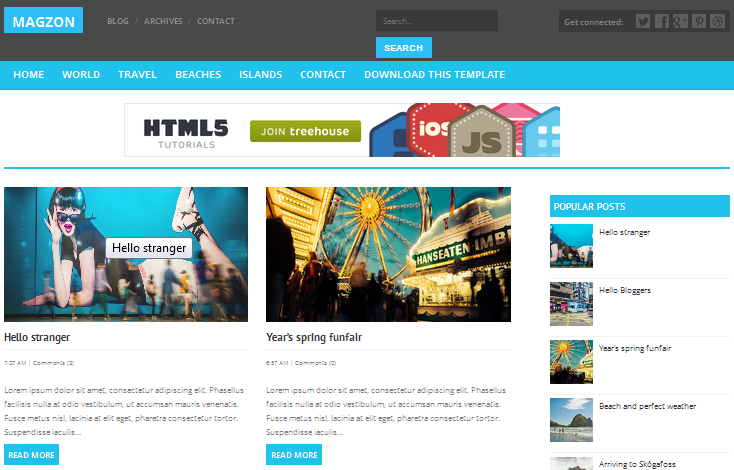 Demo & Download
This template is Ads ready therefore you can use Adsense, or any other third party ads easily. If you have a magazine style blog on blogspot then this theme worth installation and applaud.
2. Reiulanus: This is another good responsive template for blogger and developed by SEO Blogger Template keeping speed in mind. The template is fully SEO optimized with two column layout, large fonts etc.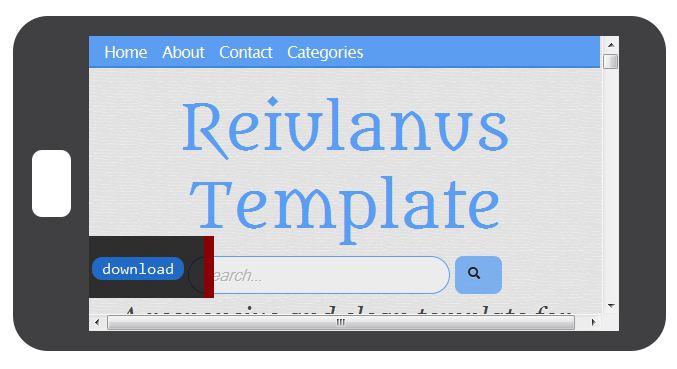 I will only prefer this template for speed and responsive design, the overall design of this template is not so cool and eye catching.
3. RespoAum: This is another responsive blogger template from SEO Blogger Template with an easy to navigate multi-drop down menu. This template is also fast and SEO friendly with in-built social sharing feature. This is a single column template and ads can be easily inserted below the menu, sidebar, and footer.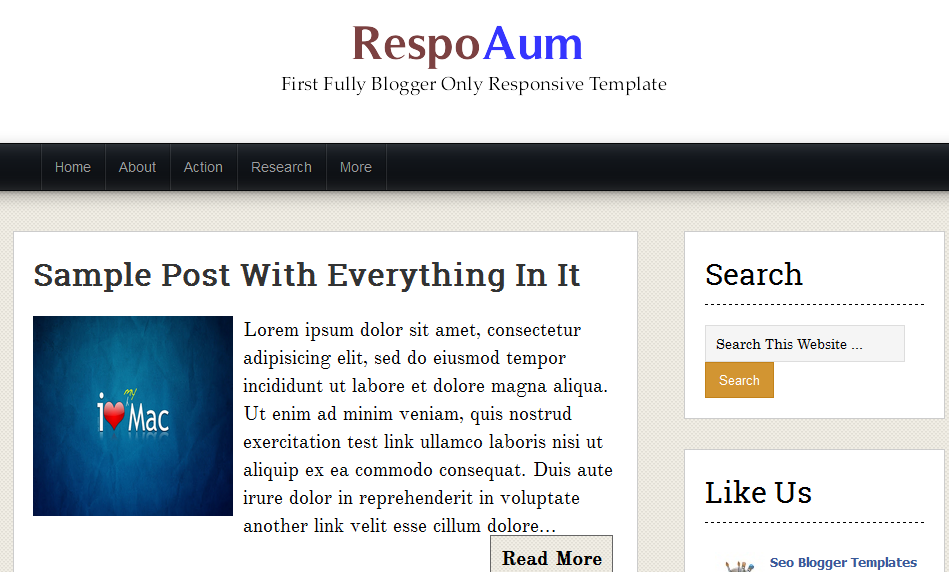 Some other features of this theme are threaded comments, popular post widget, search box etc.
4. Johny Asal Responsive: The name of the template itself suggests that this is a responsive blogger theme and is 100% free and provided by Blogger Responsive Templates. The design and dark grey color of this responsive blogger template are very impressive and really need appreciation.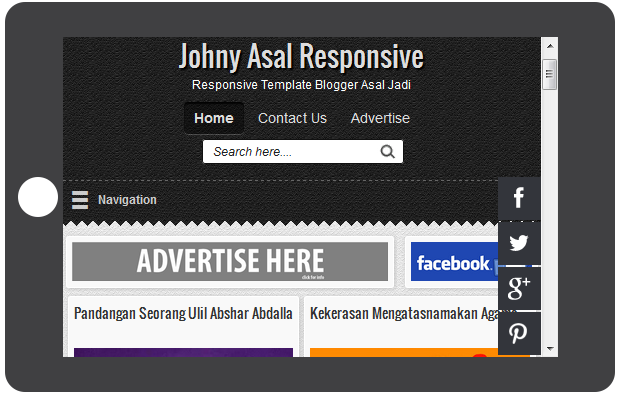 Demo & Download
Above image is taken after doing the responsive test of this theme. If you see the image carefully, you will see that all template default widgets are working perfectly. This theme is fully optimized and ads ready. With built-in ad slot below menu and right sidebar make this template fully monetization ready. This template has 3 widget section at footer and in-buit social sharing option with the related post, so you don't have edit any code to add more features to this template.
Recommended Article: Pinterest Look alike WordPress Themes
5. Elite Minima : This blogger template is simple and fully responsive and tested on every device. This is a premium blogger template from Way2Blogging.org and its unique feature is that it support blogger templates designer so you can style your theme according to your needs.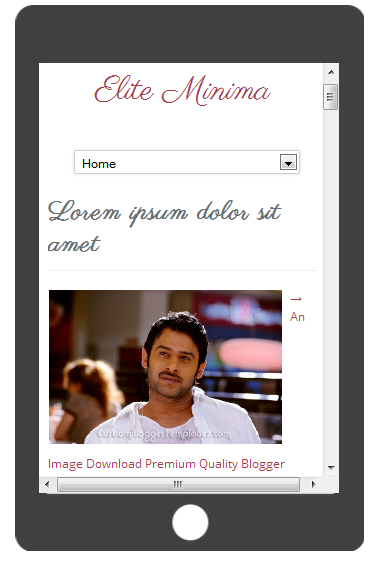 Demo & Download
Its white color and decent font give this template a very awesome look. This is a 2 column template with 3 widgets at the footer with custom CSS3 Search box. It also has some inbuilt features like related posts & sharing buttons. You must try this template for your bloggers blog.
Recommended Article: 5 Best Responsive WordPress Themes for 2015
6. Minimum Theme: This is the last template in our list but definitely not the least. This theme is designed by Chandeep from Blogtipsntricks.com. This theme also passes our responsive test and is a full-width theme with inbuilt features like social profile widget, read more option, custom button, about me widget, custom home page etc.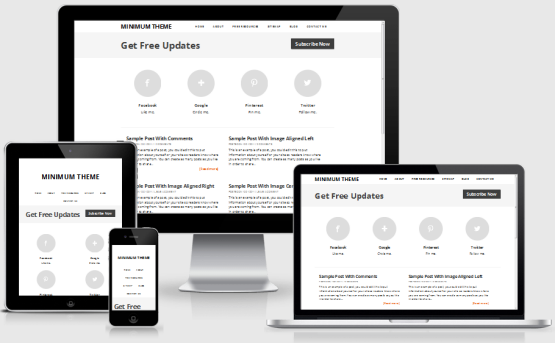 On using this theme, you won't be having the problem with blockquote or heading tags. I will surely recommend this theme if you need a neat and clean design for your blog.
---
There are many other themes for blogger which are responsive and you can install them and can check by taking the responsive test for your theme using StudioPress free tool or check at PawanBahuguna.com Responsive Checker. Hope these free responsive templates for blogger will help bloggers in making a good SEO friendly blog. If you have any other suggestion for responsive blogger templates, then feel free to comment. I would really appreciate if you can share this post on your social network.