6 Free Tools for Responsive Website Testing
Good web design is the key to success of every website and use of responsive web design has increased tremendously and it is always wiser to use free responsive tools to check your site responsiveness before buying or before making them live on your website. These responsive tools are also good for website themes developer, to check how there theme is working on different devices. Here I cover some of the free responsive tools which are very useful.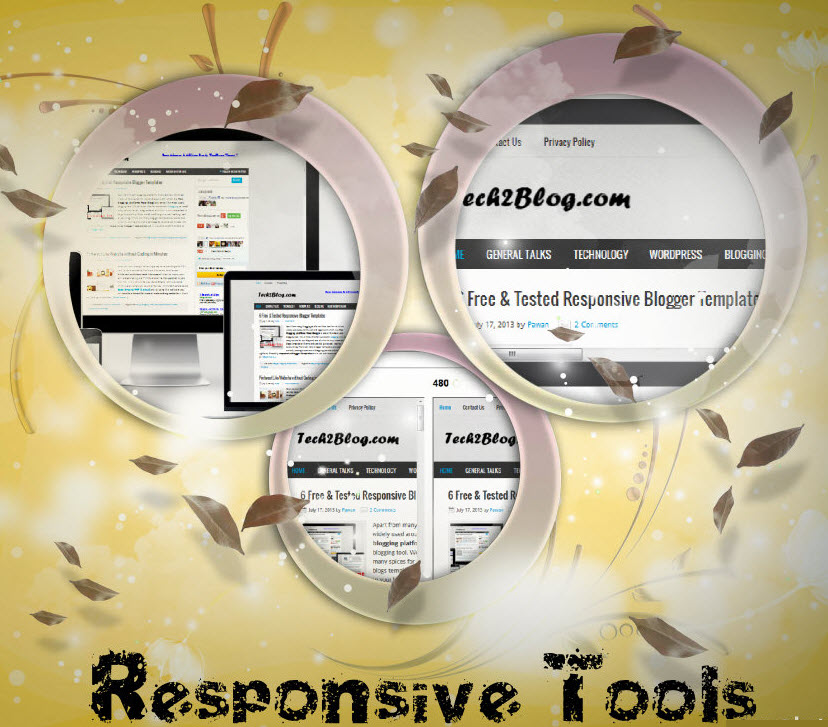 Tools for Testing Website Responsiveness
1. StudioPress Responsive Tool: We all love awesome WordPress themes by StudioPress and you will be happy to know that they also have tools to check website responsiveness. StudioPress responsive tool is the first ever responsive tool which I have used in my blogging carrier and is pretty awesome. This tool lets you see your template by width and by device, so you have many options.
2. ResponsiveTest.net: This is another awesome tool to view a responsive web design in various resolutions and you can easily check your website in desktop, tablet and phone in landscape and portrait mode with multiple resolution options available.
3. ResponsiveDesign.is: This is one of my favorite tools for checking testing theme responsiveness as this tool gives you different screen resolution test in a single click like desktop, laptop, tablet and phone. Just visit the site and enter your URL and you are ready for testing the web design.
I must say this is the best tool to use if you are a Responsive WordPress theme developer or blogger template creator. As you can easily take responsive screenshots for your showcase.
4. Designmodo Responsive Tool: This is the responsive tool from Designmodo and allows you to check your website on different screen resolution for responsiveness. This tool has many options to choose from like you can set your own width and height for your responsive test and can choose from a number of options available for phone, tablet, laptop and desktop.
5. Mattkersley Responsive Tool : Like StudioPress responsive tool, this tool also allows you to view your website in different resolution of 280, 320, 480 & 768, if you choose the width option and also for iPhone, iPad, tablets etc. in device mode. This tool is developed by Matt Kersley and nice tool to try for responsive website themes checking.
Recommended Host: BlueHost : Cheap Web hosting
6. Responsive.is : This is another website to check the responsiveness of your web template and is created by Typecast. Like any other responsive tool, this tool also allows you to check your website responsiveness in different resolution and device. You can choose from desktop, tablet and phone (landscape & portrait mode).
Bonus Responsive Tool
7. Responsinator : Responsinator is a good tool to check website responsiveness and after entering your website, automatically gives you a responsive test on different device like iPad, Android phone, kindle, other tablets in both landscape and portrait mode. This tool is created by Tama Pugsley & Andy Hovey.
---
So above were some of the tools to check your website responsive theme & template for every screen resolution and device. In modern trend you should use responsive website themes only as they are supported in every device and phone and visitor can easily browse your site giving better user experience. Hope you found this article helpful for you and would like to share it on social networking.