Add & Verify Bing Webmaster Tool Ownership for Website
As a webmaster we all use Google Webmaster tool (now Search Console) but only few people are taking advantage of Bing webmaster tool and I must say it has some of the best tool to evaluate your website SEO and also track analytics of your website. In this tutorial, I am going to cover how to add your website to Bing webmaster tool and simple methods to verify its ownership.
It is obvious that your website or blog must be getting traffic from different sources or even if it is new, keeping track of how your website is behaving in search engine is very important. This not only helps you to track how many clicks you are getting from search engines, but also tells information like how many times your site appeared in search engine, information about crawled pages, pages indexed and many more things.
Features & Benefits of Bing Webmaster Tool
Easy Reporting and Analysis
Inbound Link Information
Average Search Appearance Position
Click-Through Rate
Diagnostics & Tools like Keyword Research, Fetch as Bingbot, Markup Validator, SEO Analyzer
There are many other features and advantages of Bing webmaster tool and if you are thinking to try it do read this post till the end.
Steps to Add your Website and Verify Ownership on Bing Webmaster Tool
1. First go to Bing Webmaster tool and login.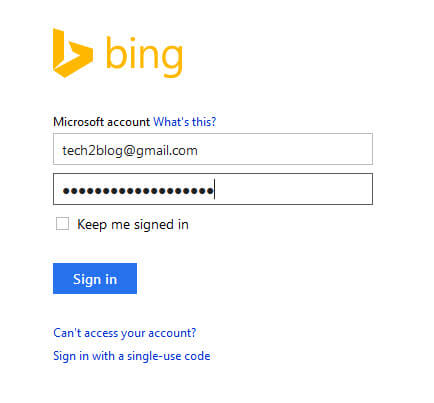 2. Once you are logged-in, enter your website address under "Add Site" and click "ADD".

3. In next step it will ask you to enter the website/blog sitemap. If you have your website sitemap, then enter its URL in this step.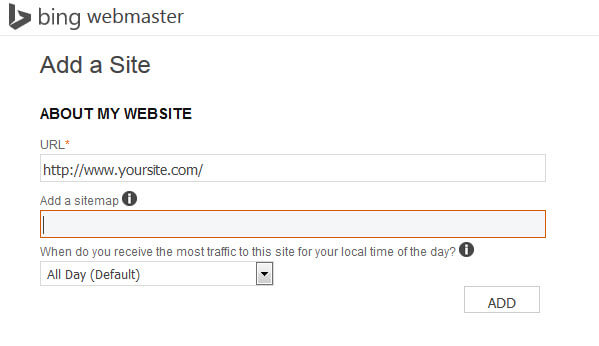 You can also skip this and submit sitemap later.
4. Now its time to verify your website.
After the above steps, there are three methods to verify ownership of your website or blog in Bing webmaster tool. First, is through meta tag, the second method is to upload XML file on your web server and the third method is to add a CNAME record in DNS.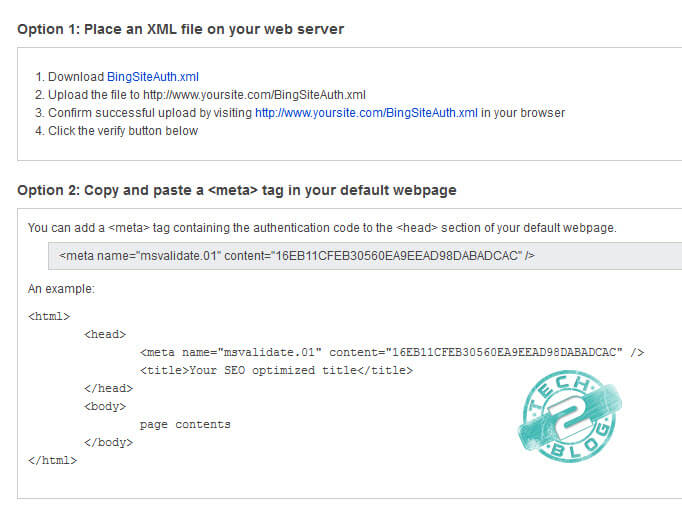 I prefer 1st two methods and recommend them.
The easiest way to verify your website is through meta tag and I generally use it on all my websites. Just copy the meta tag to the head section of your website and click on verify and you are good to go.
Many WordPress website theme creators has inbuilt option to enter this meta tag like MyThemeShop. You can also easily insert this in bloggers blog under head like any other code and can get verified.
This is how you can easily add and verify your website and blog in Bing Webmaster Tool and can use its different functionality.
Once you have verified website in Bing webmaster tool, you can go and explore many features. Below is an example, how I used SEO analyzer and got some good suggestion to improve my page SEO with error count.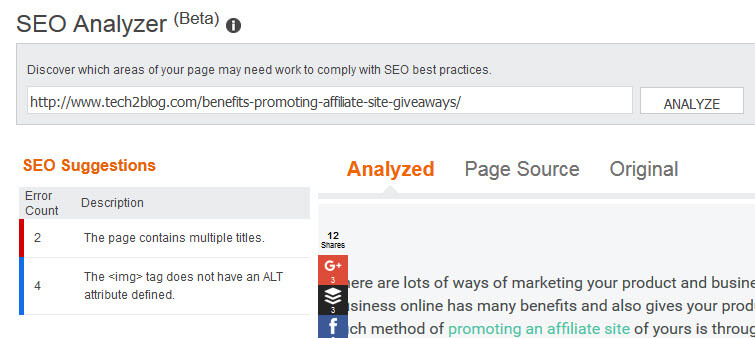 Similarly, you can explore many other useful features of this tool.
---
I am sure you will try Bing webmaster tools for your website and blog. If you have any issue in adding your website and verifying it on Bing Webmaster tool, please let me know and I will help you in the best possible way.
If you like the article and want to show your appreciation, just share it with the person in need and your social network. I will be waiting for your feedback's and comments.