11 Tips to SkyRocket Your Google AdSense Revenue
Posted on

August 13, 2016
In Adsense
If you want to earn more from your Google AdSense account, you should be ready to optimize AdSense ads, experiment with new ad positions, and do many other things. So if you are serious about growing your Google AdSense revenue continue reading this article as in this article I'm going to share my personal tips to increase Google AdSense revenue.
There are lots of things which you need to do to increase your AdSense revenue and thus I am writing these tips for you to help you. I have been using Google AdSense for last 7 years and thus this tips are from my personal experience.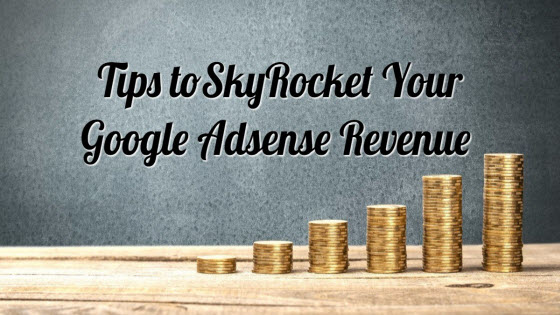 Tips To Increase Google AdSense Revenue
1. Optimizing AdSense Ads
This point is very crucial for your revenue and should be done right. So what Ad Optimization means?
Ad optimization covers all, which include choosing right size, right color and right type of Ad. So, while creating your Google AdSense ad unit, keep in mind these things.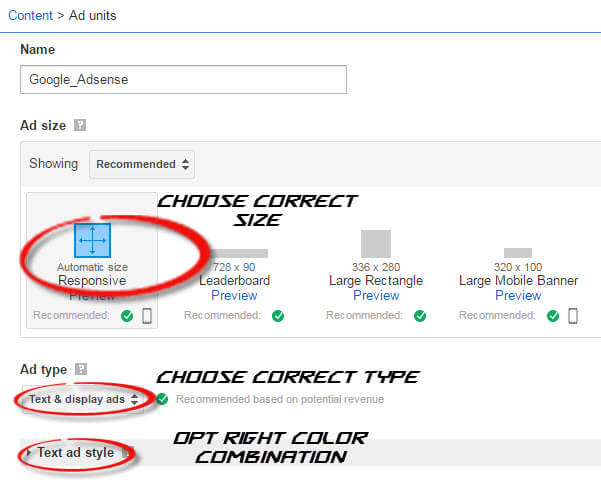 When you create your new AdSense Ad unit, focus on Ad size, Ad type and Text Ad Style. "Ad Size" will help you choose the size of the ad. Though Google recommend some ad format, but always choose as per your need and requirement. And if you are not sure what to choose, just choose "Responsive" size, which adjust its size as per the space available.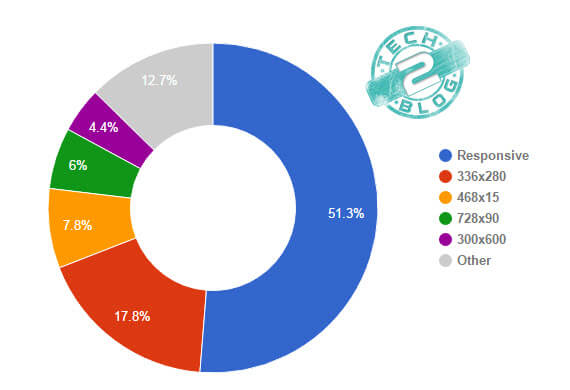 If you see above screenshot from my Adsense account, you will see in last 30 days my Responsive ad units has performed very well from the other units and has contributed 51.3% to my total earning in last 30 days. So this is the good example for you to choose responsive ad units if you want Google to display best ads.
Choose "Text & display ads" in Ad Types as this will maximize your revenue. If you choose only text or only image, Google may not be able show best ads at your website as per user, so your earning may not be optimal.
I have seen that "Text & Image" ad performs best for my websites, so I am sure it will also do same for your site.
Now, while selecting "text and ad style", keep in mind the font and color of your own website and then accordingly make this combination. You can choose the add colors which complement your website, but don't try to fool your audience by showing ads just like your content. This is against Adsense policy.
2. Ad Spots or Placement of Ads
There has been a lot of debate on this point that where should you place ads on your website. And most of the AdSense publishers believe, placing ads above the fold help in maximizing the AdSense revenue and I totally agree with them.
Though time to time you should experiment with various ad positions. I usually try a lot of locations on my website for the period of 3 months or more and see the results.
Update: Now you can use AdSense Auto Ads, which automatically analyze your website and put Ads at perfect unused spots.
3. Choosing Right Theme
Yes, you heard it right. Choosing correct theme for your website is very important and help in increasing your revenue. There are many themes which are made keeping advertisement in mind with good user experience and best advert positions.
These themes are Google Adsense ready and easy to use with your AdSense. Just put your advertisement code and you are good to display ads in next 10 minutes.
4. Follow Google AdSense Tips
Google provides you with a number of tips through their blog post and also through their messages in AdSense dashboard. Just follow them and you will see the results.
They keep tracking your account performance and suggest you better optimization. Also now they have dedicated Optimization menu in AdSense dashboard, so take advantage of it.
5. Use Google Search Unit
Along with 3 Google AdSense unit (Image, Text) and 3 link ad units, you can also use 2 AdSense Search units. AdSense search is a good way to give your user to search with your website easily and along with it helps you to grow your AdSense revenue by showing relevant advertisement.
So, it's a WIN-WIN for all.
6. Choose Correct Keywords
To increase your Google AdSense cost-per-click (CPC) and click-through-rate (CTR), you have to choose right keyword for you blog post or article in right amount. The keyword should be placed carefully and wisely to meet SEO guidelines.
Don't put keyword more than 2-3% of your whole article length.
7. Block Un-Relevant Categories in Google AdSense
There are many categories and sub-categories of ads in Google AdSense which are irrelevant to your niche and may be under performing or not performing at all. So, you can filter those categories and can block to get maximum from your AdSense account.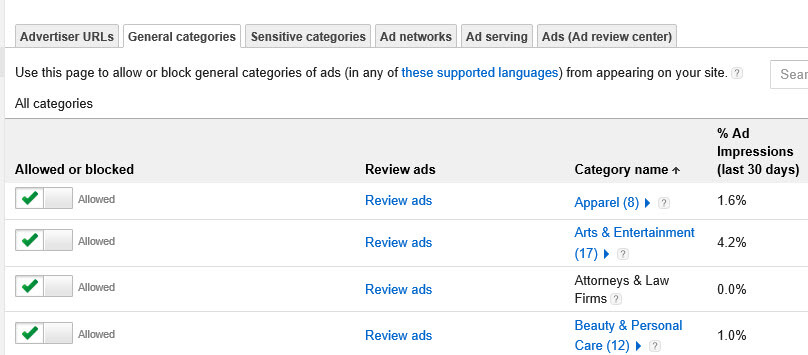 Iftekhar Ahmed on his blog, explains how to block sensitive categories, ad networks to increase the AdSense revenue. Do check that article.
8. Use AdSense for YouTube
YouTube is another way to increase your AdSense revenue. If you can create engaging videos or any tutorial videos with good search results and associate your existing Google AdSense account with it, you may earn good amount of money.
Learn, how to earn money with YouTube in one of our old posts.
9. Use Multiple Ads Units
If you are using 1 or 2 Ad units on your website, then you are missing potential revenue. You should take full advantage of allowed ad unit limit of Google AdSense i.e. 3 text+image, 3 link units and 2 search units.
I am not saying that use more and more ads which may be disturbing for your audience. But, use maximum ad units at right place. Doing that will surely increase your AdSense revenue.
10. Post Content Regularly & Keep User Engaged
This is very important. If you want your reader to return to your website, you should post engaging articles on a regular basis.
Even if you are busy and not able to write yourself, accept some guest posts, use content writing services or update your old posts and publish them.
11. Experiment
The last tip I would like to share is that keep Experimenting with your website and Google AdSense ads without altering their code and you will see the results. Try Page-level ads on your mobile websites.
Try replacing small ad units with big banner ads without spoiling user experience and adding text unit within your post. Most importantly don't ignore Google AdSense experiment tip as it will help you a lot and will tell which Ad is best for you.
---
Hope you have found this article on how to increase Google AdSense revenue helpful and will try some tips from it. Do let us know what are your thoughts about it and also if you have any other useful tips. If you like the article do not forget to share it with your other blogger friends.