Tips and Tricks to Drive Traffic to Your Shopify Store
Are you running a Shopify store, or do you want to open up a new online store? Then, you are in the right place!!
In the digital era, staying ahead from others is the utmost demand of the online business. You can retain more visitors to your eCommerce store with the right strategies. It can be very challenging to decide which marketing tactics you should opt for better online business.
Almost every online store is using the Shopify to market their products. Over a million users are using Shopify. Shopify is one of the world's most popular platforms for e-commerce website development.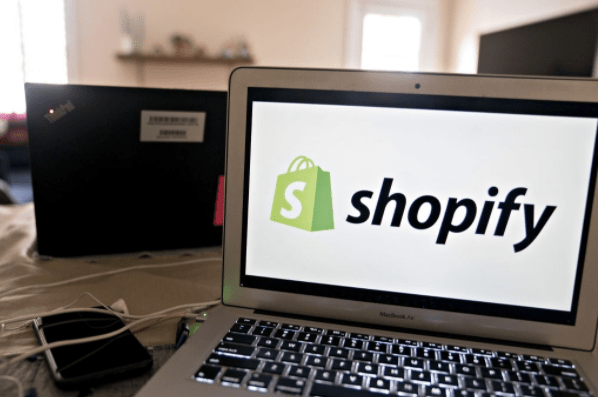 Optimizing a store that creates new opportunities for the company is the next big task. But with the suitable tips and tricks, you do not need to worry about the best advice to sell more products. E-commerce marketing is the practice of using promotional tactics. Some of the best methods make a big difference to drive more traffic.
Here in this article, we will discuss some tips and tricks to drive traffic to your Shopify store.
Table of content
Tips and Tricks to Drive Traffic to Your Shopify Store
Let's get started!!
Flat Website Architecture
The site architecture is very essential for a Shopify store. Make sure that you add the right architecture so that users can easily navigate and can reach any page on your site in one or two clicks. The flat site architecture makes it easy for crawlers to search the pages of your website.
Add the links so that it's easy to go from one page to another. It makes the flow easy to approach your website. With the help of this, you can reach to the content of your site very quickly.
Keywords Targeting
For an online store, it's imperative that it should be SEO optimized. Search engine optimization helps to make your Shopify store reachable. Make sure that you have a deep knowledge of your audience and you provide them with what they are looking for.
Add the right content with appropriate keywords to understand what your audience is searching for. This way you can push more traffic to your Shopify store. Use the high-performance keyword that is relevant to the title. You can add the keywords in the description, headlines, etc. It will automatically improve the chances of your store being findable.
Optimize Your Shopify Store for SEO
Generally, your visitors like to do research before they make any purchase. Your visitors want to know about your brand on their favorite search engines.
Google provides an efficient way to approach your targeted business because they enable you to put your website directly in front of the eyes of the users of what they are looking for.
You can drive more traffic with pay-per-click advertising or you can opt for the optimization method without spending a single penny. Search engine optimization (SEO) is the process of making your e-commerce store discoverable to different search engines.
Add the right keywords so that visitors use them with the search engines. Make sure that you have a deep knowledge of the keywords. This will increase the brand visibility of your website.
After gathering the list of valuable keywords that are relevant to your product and niche market, make sure that you use the website throughout the year.
Write About Different Niche
This is another strategy that will help you out in the long run. To make your website on the top of the search engine results pages you can link your site on different pages. The more you link your website the better it is.
You can add more links to your website, by writing about different niches. Your niche is a virtual scoring card that tells search engines like Google that other users on the internet recommend your website.
The higher your website will rank on the search engines the more you get the direct traffic from the website. You can begin by visiting your favorite blogs within your niche to see if they accept guest contributors. You can do this by using the site: operator for Google.
To use this function, simply type 'intitle: write for us your niche'.
For example, You can type, 'intitle: write for us salon' to generate a list of guest post opportunities within the salon niche
Check the Loading Speed of the Webpage
Speed is the top thing required on a website. Because the user preferred a website that takes no time to load and very quick to respond. Each time you add an element to your site like images, videos, and other complex media files, your loading times can be affected.
Users abandon the website that takes more than 3 seconds to load. So try to reduce the size of the images, reduce HTTP requests, minimize and combine your file. There are lots of tools available to increase the speed of your website.
Pay Per Click Advertising
The other interesting point that helps you out is pay per click advertising. There are some keywords that are so popular. Here you can choose the paid-per-click (PPC) advertising.
Search Engine Marketing often uses a paid targeting campaign with specific keywords. Your content needs the right keywords which will drive the good traffic to your online store.
Social Page Per Click helps to attract new customers to social media channels like Facebook and Instagram. The social media ads help you to find the targeted audience in a different way.
The PPC boosts the engagement level of the customers. This way you can create brand awareness, but also lead to a deeper form of engagement that gives a long-lasting impression on the users
Wrapping Up
Above we have discussed tips and tricks to drive traffic to your Shopify store. When creating the Shopify store, always assure that it conveys your business message, brand personality, and other factors accurately. It helps to engage visitors with the site.
Hopefully, this article will help you to engage in more traffic and create a converting website.
If you have any queries then feel free to ask any questions in the comment box.
Thank you for reading!!
About The Author
Morris Edwards is a Manager at Awebstar, leading shopify development agency in Singapore which is dealing with web design & development, mobile app development, SEO, social media marketing and more. Connect with him on Facebook, Twitter, and Awebstar.com.sg.