Does an SSL Certificate Help SEO in 2020? If So, Why?
Posted on

February 9, 2020
In SEO
Everyone wants the best for their websites – many visitors, many conversions, everything! But if you want to build and run a trustworthy website, you should take care of some important security tasks. Nobody wants to go to an unsecured website, so nowadays, an SSL certificate is the main thing that affects not just security aspects, but it directly takes a part in your website's ranking and user experience.
SSL certificates have become popular in past years so many of you are probably wondering in which ways this certificate will improve your online SEO. This article is exactly about this – we'll try to explain how having an SSL certificate will affect your website SEO in 2020.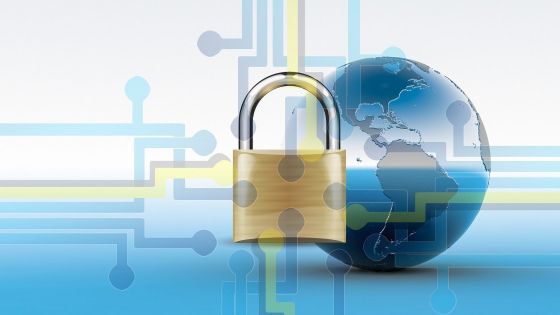 First of all – what is an SSL certificate
SSL stands for Secure Sockets Layer – as its name suggests, SSL creates an additional safety layer that has to protect all the pieces of information visitors choose to share with a website.
This certificate establishes an encrypted link between a web server and a browser and that link ensures all data passed between these two sides remains private. A website secured with an SSL certificate can be accessed through the HTTPS protocol, and you'll probably see a padlock beside the URL. Something like this: when you visit some website https://brunobakery.com, the SSL certificate ensures that all the information you shared with the website is safe and it will not leak to anyone. So, the conclusion is that SSL is the protector of the information.
Is it important for all kinds of websites?
An SSL certificate is issued by a Certificate Authority who authenticates the purchaser's identity. It means that besides keeping your data confidential, it secures your website from hackers who can attack your website and take confidential data.
You may think SSL is not important if you don't have a website that collects sensitive information such as credit card numbers as eCommerce websites do. But, this is increasingly important for securing the personal information of all kinds of websites.
First of all, the SSL certificate gives your website legitimacy, and legitimacy is an important symbol of trust for users. Let's be honest, everyone will step back if they see that site may not be secure – you'll don't want to deal with some problems later. Secondly, this kind of authentication gives users peace because they'll know that any data that might be collected will be kept secure.
The last, but not less important thing is the importance of an SSL to a search ranking. Google itself has confirmed that a secured website with an SSL certificate will have an advantage over unsecured websites. It's pretty logical.
How does an SSL certificate can affect search ranking?
Nowadays, over 40% of search results on the first page of Google have an SSL certificate. Google encourages users to install an SSL and gives a significant ranking boost to those who do it. Getting an SSL is not an impossible mission, it's easy – many hosting providers offer an affordable or even a free SSL certificate. Hostinger, for example, offers SSL certificates in all of its hosting packages; take a look at more info about this service that I find reliable. To be honest, it's pretty hard to determine the exact impact of an SSL certificate to a website search ranking: besides an SSL there are many other factors included in its rank. You should be aware that having an SSL certificate by itself won't help you to boost your website rank on the top of the search results. First-ranked pages on search engines usually precisely follow guidelines with many tasks, so it's not surprising they are retaining their place.
Some studies had been searching for a correlation between the site's SEO ranking and the impact of the HTTPS. They found out that having HTTPS gives a website a better chance for a higher search engine rank. Going to HTTPS is maybe what exactly your website needs to be better than the competition.
An SSL certificate also affect the user experience
With a better user experience comes a better ranking. Google wants to ensure users have a proper experience so it warns them when they are on a site with no safety certification. The main idea is notifying people to make sure the sites that they are picking are safe for sharing some personal information. It's especially important if we talk about eCommerce sites.
Search ranking may not be the most essential factor for your success, but there are some important things it affects. First of all, it's the traffic on your website: better ranking on search engines will result in more traffic. As today everything is online, potential customers are choosing usually a few sites on the top of the first page in the search results because it's the signal of the trust. And second, nobody wants to scroll down or to go on the second page on the search results.
The first signal of a trustful website is its ranking, so it leads to a higher click-through-rate. Google likes to see that people are engaging with your website, and it may reward you with a better rank position.
The second important factor is the conversions. Almost 90% of customers will cancel a conversion if they thought their data isn't secure. The huge percentage of people today practice online shopping, so it's not any different than real shopping – if the customer is suspicious about your service, it will go somewhere else. Ensure all potential customers that you are trustworthy.
2020 is your year for an SSL
A good website strategy is maybe a boring and hard-labor job, but it can save you nerves and money in the future. Actually, with a good strategy and smart work, it can bring you more money, especially if you run an eCommerce. Trustable hosting provider is also one of the important factors of your website's success – choose it wisely and inform yourself before you give your trust to any of them. Take smart steps and bring your website an SSL certificate.