The Secrets to Getting eCommerce Customers to Make a Repeat Purchase
Expanding your reach, building brand awareness, and converting prospects into customers are goals of every business. However, many eCommerce store owners, or those who have recently bought eCommerce store online and are converting them into full-fledged businesses, are focusing all their efforts on acquiring new customers. As a result, they don't spend enough time strategizing how to turn first-time buyers into loyal customers who will make repeat purchases.
According to RJMetrics, the typical online store generates 43% of its revenue from repeat customers. The costs of reselling to previous customers are less than acquiring new ones. And the more you sell to a customer who is content with your product and consistently satisfied with your service, the more likely they become advocates for your brand.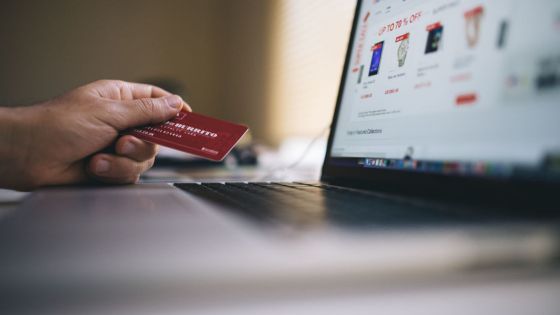 Now that you recognize the value of repeat customers, how do you keep your marketing costs down and focus on re-engaging customers? What are the secrets to convincing old customers to make another purchase?
Here's how:
Invite Them to Sign Up for a Customer Loyalty Program
At checkout upon completing their first purchase, encourage customers to join your loyalty program. Excite them with financial incentives that will allow them to save on their next purchase.
Based on a study by Points.com, 54% of consumers buy more from companies when they are being rewarded for purchases. There are different approaches to loyalty programs, but they typically involve giving loyal customers early access to sales or reward points that can be redeemed as products.
Offer "Exclusive" Discounts for Loyal Customers
Who doesn't enjoy getting special access or treatment? By offering previous customers early access to a sale or a discount specially reserved for VIP customers, they will feel honored to have an advantage and will not want to miss the opportunity to enjoy these perks.
It can be as simple as sending them a discount code that they can use when they make their next purchase. Make the code transferable to their friends. This not only increases the chances of more sales but creates buzz around your business.
New Product Recommendations Email
Show your customers personalized attention by notifying them about new products they'll likely be interested in based on their previous purchases. This can be easily done by segmenting your email lists based on preferences, browsing history, and past orders. If you've acquired an eCommerce store from a seller, you'll also likely gain their subscriber list as well, which should already come pre-tested.
Using insight you've gained based on their buying history, you can also remind them of ancillary items that may be required for what they've just purchased, such as memory card for their new digital camera. When doing this, make sure to not overly spam customers, as they may unsubscribe from your email list.
Show Appreciation
Depending on your niche, sending unexpected tokens of appreciation for making purchases can trigger reciprocity and lead to an equally positive action such as taking another look at your product categories and making a repeat purchase. It can be as simple as a digital thank you note. However, if you want to make the most impact, make an effort by personalizing your gratitude through direct mail in the form of handwritten notes.
Ultimately, part of the thrill of owning your own business is having the power to make up your own rules. You decide what perks you can offer, the incentives of loyalty, and how to show appreciation to your customers.