How to Find Quality Link Opportunities & Build Backlinks via LinkAssistant
If you are a blogger, webmaster, SEO expert, you must admit that getting quality backlinks for your website is not a sudden process and it requires time, patience and research. Backlinks are very important for every website and are imperative to website success.
So, now the question arises "how to build quality backlinks" that stays for longer period of time.
There are various methods to build quality backlinks like commenting on others blog, submitting a guest post, getting a mention on others blog, creating forum profiles, etc.
But the main question is how to find authority blog or website. You can do it manually by searching it on Google and then looking at a website and its authority. But, it would require more time, which you don't have.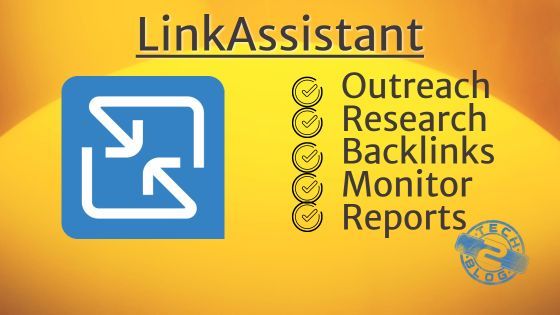 So, be smart and if you can afford to buy software which can help you do that, don't refrain yourself from buying it.
One such program is LinkAssistant which is a part of SEO PowerSuite and it can really help in finding great link building opportunity for your blog.
I am using this tool from past few months and really found it useful in getting quality backlinks. Now, it has become part of my SEO strategy to use this tool for building backlinks. I am only making 2-3 backlinks per day but making sure they are of high quality and stay for longer period.
First of all, let us see what are the features of LinkAssistant. All these are self-explanatory and does not need much of the introduction.
Features of LinkAssistant
Find hundreds of link opportunities.
Easy outreach within the Application.
One-click link verification.
Customized link building reports.
Easy to use Interface.
Find High quality link prospects.
Pre-defined email templates for outreach.
Monitor all your current backlinks.
Above were some of the important features which I want you to know and get an idea what this software is capable of.
Now let's see how to look for new link building opportunities for your website or blog.
Steps to Get Started with LinkAssistant
1. Install SEO PowerSuite and open LinkAssistant.
2. Enter the website name for which you want to find link building opportunities as shown below.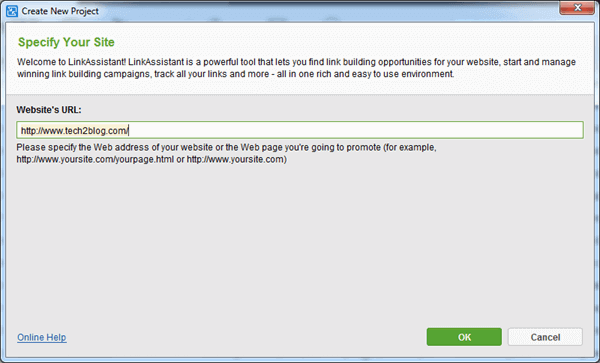 3. Now once the site is added, click on "Looks for Prospects" and choose the type of link which you want to build. It can be through commenting, Guest posting, Reviews, Giveaways, Forums, Link Pages, etc. For my blog and this article, I have chosen "commenting", so that I can find website where I can comment and get backlink.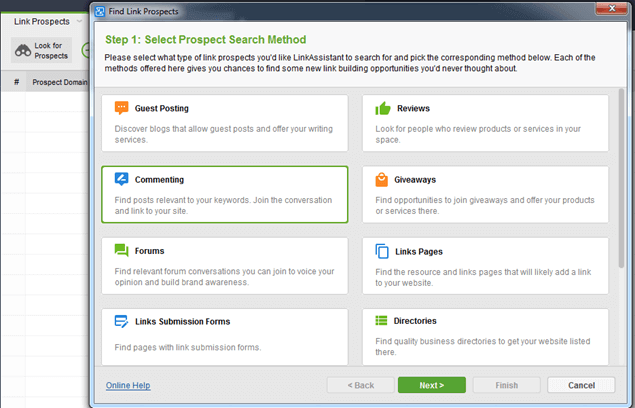 4. Now you will have to put keywords on the basis of which you will get your desired website links for backlinks. If your website is regarding technology and blogging, put that keyword and click Next. Here you can also choose a different search engine to look for your search.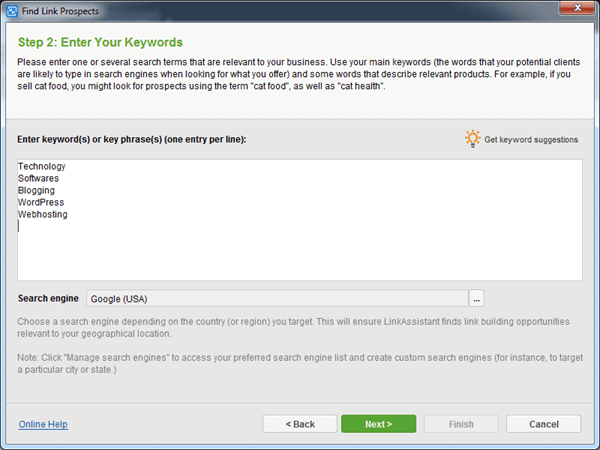 5. Now, after putting the keywords, you will just have to assign status and tag to your new prospect. It is very simple as shown below.
6. Now once you click finish on the above step, LinkAssistant would start searching for link building opportunities as per your keyword and it would take some time depending on the number of keywords you have chosen.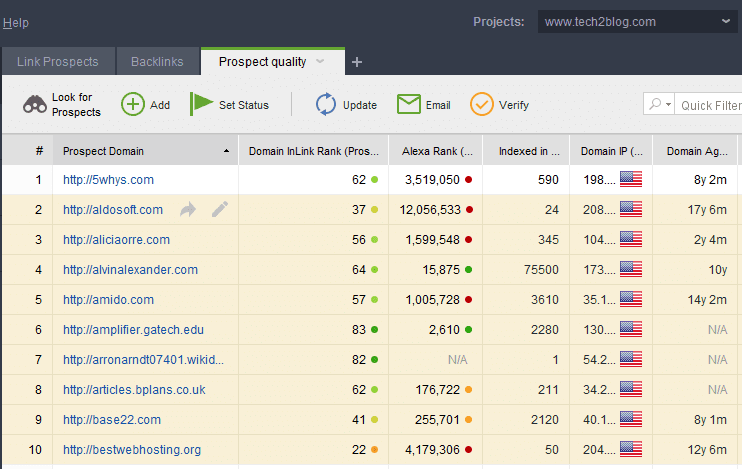 Now, just click on any of the URL and start building your backlinks.
Within LinkAssistant, you can send direct emails to the website owner for collaboration with the predefined templates and even can access the website through its internal browser.
LinkAssistant has all sorts of email templates like guest post inquiry, product review, link removal request, backlink request, "your link added" notification, etc. And all these templates are editable with your own branding and email.
Price of SEO PowerSuite
LinkAssistant comes in a bundle with some other awesome software like Rank Tracker, Website Auditor, and SEO SpyGlass and can also be bought standalone. Every software worth and you should try it if you want to succeed in this competitive world.
SEO PowerSuite has 3 versions viz. Free, SEO PowerSuite Professional and SEO PowerSuite Enterprise. The free version comes with some limitation and is absolutely FREE. Prices of other 2 version are given below with buy link.
This software has good capabilities to build links, so learn it wisely and start building strong backlink profile for your website. Also, it is regularly updated, so that you remain safe from Google penalties and can really focus on your SEO strategy.
Hope you like the article and you surely gonna try the FREE exclusive 14 days trial of SEO PowerSuite. Let me know what are your thoughts on this software and your experience if you are already using it.
Hope you like this article and if you are looking for more, please subscribe to Tech2Blog.com by Email and also do not forget to share it with your social network.