Make Free Landline/Mobile Calls to U.S & Canada using magicJack
While discussing about long distance cheap calls to U.S and Canada with my friend, I came to know about very good Android application which allows you to make free calls to USA and Canada with your Android phone. The name of the application is MagicApp which is from magicJack VocalTec Ltd. MagicJack is not the new name in the industry and are providing VoIP based phone service for many years.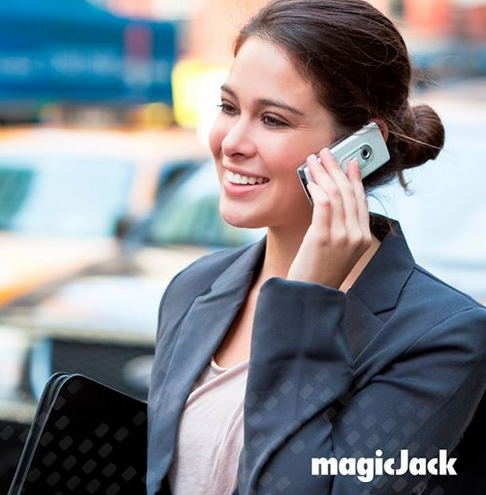 VoIP based telephony (Voice over IP) has always been considered awesome in terms of rates and voice all over the corporate world. You will find VoIP based phones in almost every industry and majorly in IT and recruitment industry. There are many major players which are providing VoIP based services but today I am going to review one such service from MagicJack.
Recommended Article: How to turn your Laptop into WiFi Hotspot
MagicJack VocalTec Ltd. is one the big name in companies providing Voice over IP (VoIP) service worldwide and has over 25,000 retail stores selling magicJacks devices. User can make unlimited local & long distance calls for less than $3/month using the magicJack device. This company has also developed Android application called magicApp which allow user to make free landline and mobile calls to U.S, Canada, Puerto Rico and the US Virgin Islands.
Features of magicJack (magicApp)
1. Make free unlimited magicJack to magicJack calling worldwide.
2. Free unlimited local & long distance calling in the U.S., Canada, Puerto Rico and the US Virgin Islands to mobile and landline number.
3. Cheap calls to friends outside the U.S. and Canada using magicApp.
4. Easily call other magicApp users on Android Smartphones and tablets, iPhone and the iPad with low rates.
5. Get a dedicated phone number for free.
6. Easily share your magicJack phone number or magicApp numbers with SMS or email to your friends.
Installing and Activating magicApp
1. Go to Google play and download the application on your Android device. Your device must have Android 2.3 or above.
2. After installation the magicApp application will do simple setup if you already don't have their account. Picture is shown below for your reference.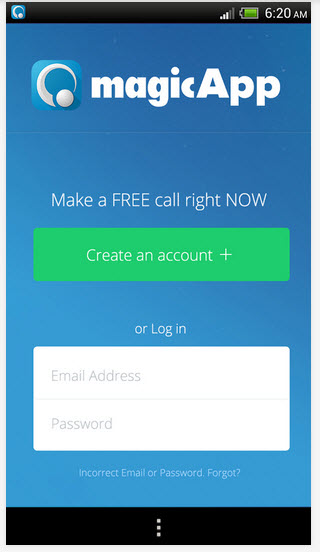 3. After registration you will get your own number which generally depend upon your location and STD code.
Now you can simply call another user who has magicJack application on their Android phones or can make free Mobile or landline calls to U.S, Canada, Puerto Rico and the US Virgin Islands.
With MagicApp, I have tried calling to my friends and relatives in U.S and Canada and voice quality was really good in my broadband plan. Though I have not checked this service in 2G and 3G internet connection but I have got the feedback that it works well with those plans as well.
---
Hope you will like this application and will surely try and recommend it. If you have any problem in setup do let me know and I will try to help you. Also please don't forget to share your feedback with me and do subscribe to our blog newsletter for more such apps and tutorials.