What Should You Know about WordPress and SEO for 2018?
Over the past five years, Google has changed the world of SEO over and over again. Search Engine Optimization has truly evolved and many of the old loopholes have been filled. No longer do black-hat methods work and they can actually get you blacklisted by Google.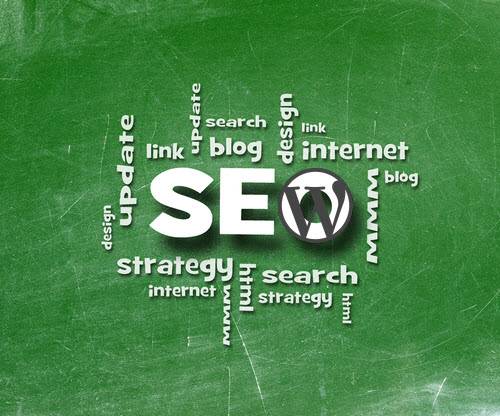 As we move into 2018, it's important to understand what the best practices for WordPress SEO are all about. Finding the right SEO strategies will make a huge difference for your website. Here are some of the things you should consider if you use the WordPress platform.
For the Beginner
If you're new to SEO and WordPress, it's important to get a few things clear before you go any further.
First, ranking well in the SERPs (Search Engine Results Page) isn't an overnight thing. This doesn't happen fast and there are no shortcuts when it comes to great SEO.
Second, when you start searching for an SEO strategy, anybody promising fast or guaranteed ranking is basically scamming you. This isn't the way to go and if you choose these types of services, you're more likely to end up getting whacked by Google than finding your website at the top.
Finally, SEO is an ongoing thing and it must be treated as a marathon, not a sprint. It may take months to land on the first page of Google, but you should be more concerned with staying there than just getting there.
Choosing the Right Plugins and Themes for WordPress SEO
WordPress SEO starts with the right themes and plugins. If you don't choose the best theme and you don't use the right plugins, getting great SEO will become much more difficult. Also choosing the right web host is very important, we think you should look at Hostoople for the solution.
The code of the theme is the most important part. It needs to be clean and use the right canonical URL meta tags, proper headings, a clean structure, valid HTML and the right meta title tags. Most of the premium themes designed for better SEO will adhere to all of these rules.
It's also important to use a theme that will load quickly. When you choose a theme that takes up too much space or loads too slowly for another reason, it will hurt your overall SEO.
Choosing the right plugins will also make a difference. WordPress SEO by Yoast is one of the top choices and so is the All-in-One SEO Pack plugin. Both of these plugins will give you plenty of flexibility and will help your overall SEO.
Changing your Permalinks
One of the first things you should do is change your permalink structure from the Settings area in WordPress. Changing this to include the Post Name instead of the default option, which is ?p=1234 after your site name will serve you quite well when it comes to SEO. You can also add the date and name option for good SEO, but do not leave this setting as the default.
Content and Social Media
After you set your site up with the right theme, plugins and the proper permalink structure, you can work on the content and your social presence. Google uses social signals to help decide which website should rank at the top. Creating blog posts with unique, shareable content will allow you to gain better ranking through social signals.
Make sure you add the share buttons for all the social media sites you use and some you may not even use. This will help others find your content and share it on their own social media accounts.
Use and Optimize Images
Each post you create should include at least one related image. Along with including the image, you should add a Title and at least an ALT tag for even better SEO. You can also add a caption or a description, if necessary. Images make content easier to share and they add to the overall SEO of your website.
Recommended Article: Online Tools for Lossless Compression of PNG/JPEG Pictures
Link to Other Pages and Posts
Not only should you link to outside sources when it makes sense, but you should also link to other pages and posts on your site. This helps to create a better user experience, which Google weighs very heavily when it comes to ranking.
Make sure you link out to high authority sites with accurate information. You also want to make sure the anchor text makes sense with the link you are using.
If you want to gain better ranking through amazing SEO, it's important to look at it as a journey and not an overnight job. It takes time and effort to create a WordPress site with great SEO and sustain it for the long term.