Web-Based Tools to Create Free Infographics
Now days you must be seeing many big websites and companies releasing Infographics daily to show their company data or to do an analysis. Infographics has become a good way to express your data information quickly in an easy and understandable way. In this post we cover some free web based Infographics services through which you can create your infographics very easily.
1. Piktochart : This website for creating Free Infographics is in first position in my list and I like their service and design are good to create infographics. Till now about 700,000 Infographics are created using their 120 templates out of which 7 themes are free for basic users.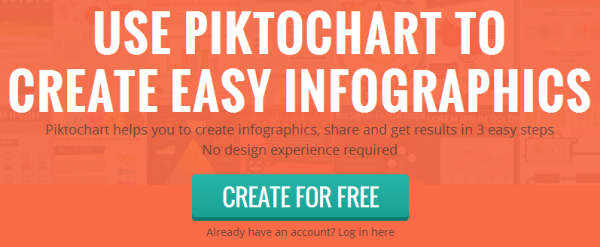 Through a free piktochart account, there are only 10 image upload slots which can be used to create Infographics. If you are professional or a company owner then going for the professional version is a good investment.
With a paid subscription you get over 100 professional themes, 2,000+ graphics, 200 image upload slots, search engine friendly output etc.
2. Infogr.am : This is another free service to create Infographics and give free users many options to create their own good looking graphic charts using web-based inbuilt option. This service facilitates to use video, map, pictures, pie charts while creating infographics.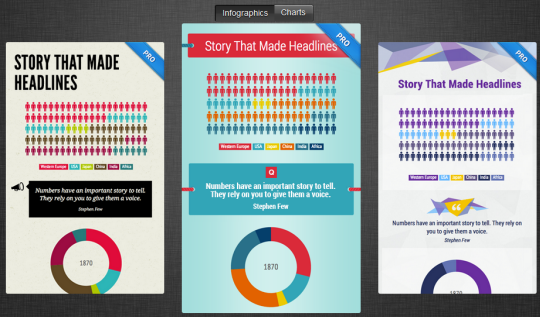 You can only download infographics as PDF & PNG only if you are a pro member. Pro member also has the option to protect infographics with a password and can share using a private URL.
Free members have the facility to share their infographics on social networking sites like Twitter, Facebook & Pinterest with the option to embed them on their websites. Also it works on all most all internet explorer versions.
3. Easel.ly : This is a web-based site to create free infographics and is in beta mode at present. This service has simple & a fast signup process with many creative themes which can be used freely. This tool cannot be used currently for real data as compared to Infogr.am.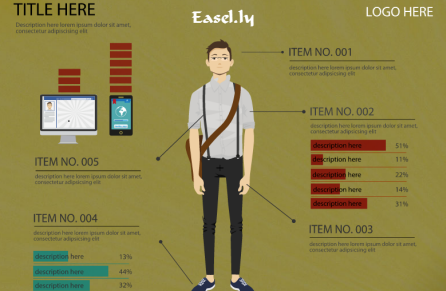 This tool supports infographics to be downloaded as a JPEG file and you are advised not to use this service in Internet Explorer as I was not able to make any infographics on IE. The main thing which I really like about this site is that, it allows you to create infographics even before sign-up and thus you can try their service in advance.
4. Visual.ly : This is the last but not the least tool to create attractive infographics for you in our list. This online infographics building site has very attractive designs which can be easily converted into eye catching infographs.

The main feature of this tool which attract me towards it, is its simplicity and mind blowing apps which can create Infographics of your Facebook pages, Twitter account, Google Analytics etc. with an easy option to share, pin, download as an image, email, embed or link and all for free.
---
These were some of the tools which you can use to create Infographics and get a better appreciation from your readers. Infographics are the best way to show your static and dynamic data to visitors. Suppose I would like to share Tech2Blog.com traffic country wise with my readers, they I can easily create an infographics for it which will be easily give an idea about my traffic. Hope you found this article useful and knowledgeable and will share it in your social network.