Vibosoft Android Mobile Manager [Review]
With the increasing use of Android Smartphones, the need for managing data on them has increased. The Android operating system has nearly covered 80% of the total market of the mobile industry and thus need of having a good Android Mobile Manager has also gone up.
So today, in this article I will review Vibosoft Android Mobile Manager for you and will let you know its features, advantages, and drawback [if any], So keep reading.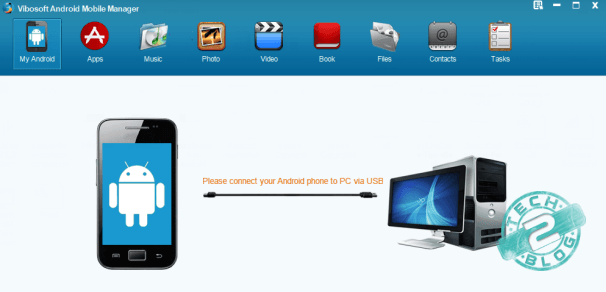 We have many situations in our life, when our lovable Android device gets stolen, memory card gets corrupted or broken. So to be on the secure side, we should always make a backup of our Android device and keep it safe in our computers/laptops or even cloud storage.
The normal process of connecting your Android phone or tablet to a computer via USB does not give you full control over your Android device and important things like SMS, contacts, and application data are left out, though you can easily take a backup of images, videos, music, PDF's easily.
So to tackle this problem we have to use some Android mobile manager software and one such software is the Vibosoft Android Mobile Manager which gives full control over everything on your Android device with ease.
Features of Vibosoft Android Mobile Manager
Simple installation and setup.
Can backup everything from Android device to computer without any loss.
Ability to backup contacts from Android to computer.
Can edit contacts, messages in Android mobile manager and synchronize with your phone.
Organize Apps, download, install, uninstall and export apps quickly and easily.
Backup Android SMS to computer, send text message directly by computer.
You can instantly add multimedia files and enjoy media anytime, anywhere.
As you have read features of this Android mobile manager and I am sure you can figure out that it is a multipurpose Android manager with lots of options and take good care of your Android phone's data.
This program is one-stop solution for managing and controlling everything on your Android device from a computer easily.
As mentioned above, with this product you can easily see all your SMS and can even reply to them. You can also install or uninstall any application, Isn't it cool.
This software works well with Windows 8, 7, XP, Vista and 2003. I have tested it on Windows 7.
Installing and Using Vibosoft Android Mobile Manager
Installation and setup of this software are very easy. Just download Android Mobile Manager from the Vibosoft website and install it with a simple click.
Once the software is installed, just connect your Android device to your computer with the help of a USB cable.
You may also be asked to open your debugging mode on the Android device if it is already not opened. Once you have opened debugging mode, just connect your device again and then the software will search for the required drivers.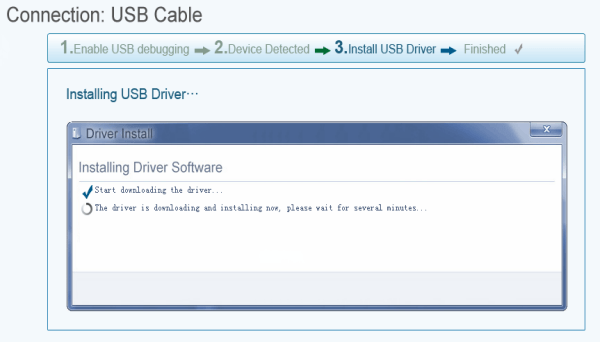 Once drivers are installed, you can have full control of your Android phone. Now go to the desired tab as shown in the image and take a backup of your SMS, contacts, send SMS, browse photos, etc.
Price of Vibosoft Android Mobile Manager
The price of this awesome Android mobile manager is only $35.95 with a discount. Once you buy the software license code is directly sent to your email ID.
You don't have to worry about the product as it comes with 30 days money-back guarantee and also comes with free lifetime upgrade. If you have a query or issue, you can also get a 24×7 online email support service.
---
I hope you found this review of Vibosoft Android Mobile Manager helpful and will use it if you are concerned about your Android phones and Android tablets. If you are using any other Android manager I would like to hear about it. You can also follow Vibosoft on Facebook.
Do share this article with your friends so that they can also be benefited. Hope to see you soon in our next article. You can also connect with us on social networking sites for more such reviews and tips.