Top Tips to sort your Digital Photo Collection
With advances in digital cameras today, we're all guilty of taking a multitude of photos and doing little or nothing with them. They are all too often left to gather virtual dust on our computers and before we know it there is a whole heap of disorganized memories stored on our hard drive. There can be folder after folder of duplicate images, in no particular order, and finding them can be a real ordeal.
But sorting your digital photo collection doesn't have to be a daunting task. By following these simple tips, you can have an organised, searchable library of photos that you can cherish forever.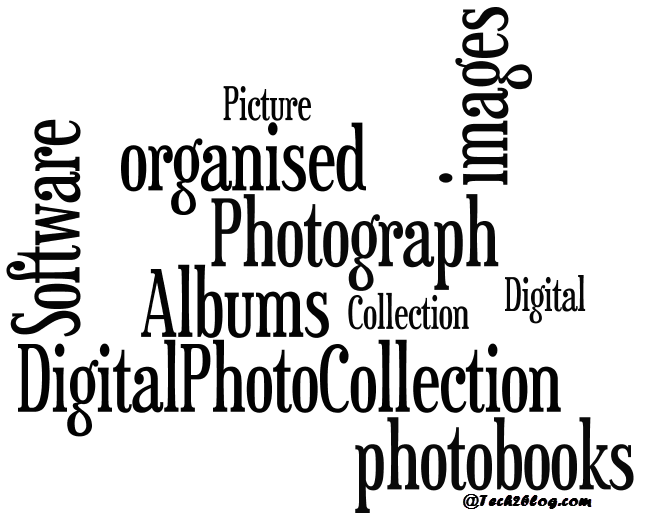 Decide how you want to organise
The first thing you need to do is decide how you want to organise your digital photo collection. How do you remember photos when searching for them? Do you remember where you were, what year or season it was, or who you were with? However you like to think of the memories you've captured, this is something you should consider when organising your photos.
Recommended Article: New 6 SEO Tips for Blogger's Blog
Unfortunately, your camera isn't smart enough to give your photos names that actually make sense to you, or have any relationship with the subject involved, so finding these can be a pain in the long run. Luckily, with the right software, you can now create tags for images to keep track of who, what, where, when, or however you want to find your photos. These descriptive tags can take the heavy lifting out of sorting your large collections, giving you the ability to find and browse photos in the same easy ways you think about them.
Recommended Article: Fine-tune your Pictures with iPad Photography Apps
Full photo albums can be made too, based on whatever grouping you want. Some software can even create smart albums for you – dynamic collections that automatically contain all images that match your criteria, combining tags, dates and other data.
Be picky with your photos
The DSLR and digital cameras available on the market have the ability to store an abundance of photos, so snapping away on your camera while you're away on holiday, or at a wedding, can often result in an endless stream of photos. The trick to creating an easy-to-organise library is to get into the habit of discarding the duds from your camera right after you take a series of photos. If there are some similar shots you want to keep together, stack them so that they don't clutter your collection.
Once you have chosen your best images, it's a great idea (especially if you're sharing or printing) to fix flaws, add a few cool edits, subtle adjustments, or maybe even some dazzling effects. Presets are available within some photo editing and organising software, and help you turn average photos into great photos in a couple of clicks. You don't need to be an expert in photography to make perfect pictures!
Show off and share your photos
In today's digital era, it's tempting to just leave photos to mount up on your computer, only to be rediscovered years later. But don't let your hard drive become the new shoebox for your photos – keep your special memories alive by sharing them with family and friends.
There are a number of ways you can do this, from printing photos and making a scrapbook to using online digital photo services which create personalized photobooks or gifts. If you're stuck for time, quickly and simply email your favourite albums or upload to popular social media sites like Facebook and Flickr.
Let software do all the work for you!
With these tips you can create an efficient system of organisation on your computer's hard drive, but why not consider getting a software program that can do all the work for you?
Powerful and efficient photo organising software, like Serif's PhotoStack, is a must when sorting your digital photo collections and helps keep photography fun! The work involved with importing, sorting, editing, renaming, archiving and retrieving photos is all taken care of with the right software, leaving you with thousands of perfect pictures, all in one safe place.
They're a fundamental tool for your life in pictures. Whether they are pictures of a family holiday or shots of a special graduation, wedding or birthday, photo organisers make it easy to put together a stunning photo library that will last a lifetime but not take the rest of your life to organize.
---
This guest post is written by Dale Cook, Technical Product Manager at Serif. For more information on Serif, the award-winning creative software developer of products including photo organizing and editing software, visit www.serif.com.