5 Free Antivirus for Android Devices
With the increase in use of Android phones and tablets, the risk of getting infected or getting stolen has been tremendously increased. In present day scenario we all are connected to internet through Smartphones and devices and also do day to day banking transaction with it, so it is very important to keep our android devices safe and protected. No doubt android is the most powerful and used operating system for Smartphones now and whether you are using Samsung, HTC, Micromax, LG or any other android Smartphone, protection from viruses is must. So here we will be talking about some of the best free android antivirus which is available for free.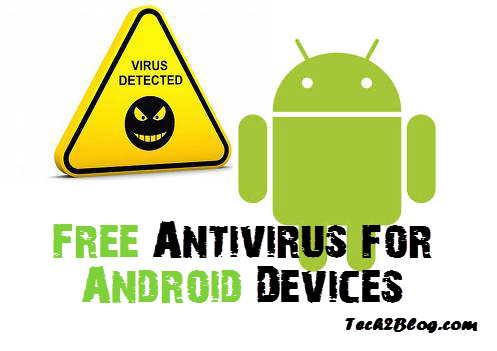 Free Antivirus for Android Devices
1. Kaspersky Mobile Security Lite : I am sure, we all are aware of Kaspersky Antivirus, as it is one of the best antivirus for your PC and desktops. Now you get Kaspersky protection for your android mobiles also and all for free.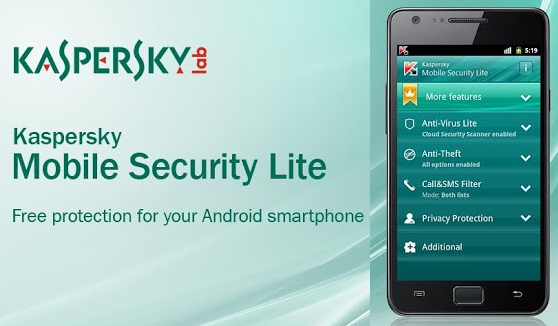 As the name suggest, this is the lite version of Kaspersky antivirus which protects your android smartphone without using much memory and space. This antivirus is highly recommended for your smartphone.
2. avast! Mobile Security : Avast, the most trusted name in the field of antivirus and also popularly known for providing best security against virus for desktop and laptops for free, has also paid attention to their android fans by providing free antivirus for android phones.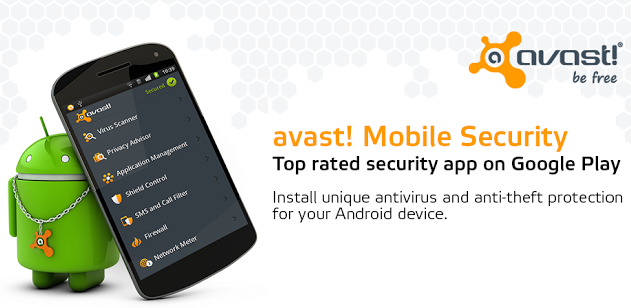 This android antivirus gives you facility of remote cell phone tracking and malware protection with USSD blocker and is very easy to use antivirus. This is the most used antivirus by android users and protects you from virus and malware. This AV runs on all the smartphones having android version 2.1 and above.
Recommended Reading: Antivirus for WordPress
3. Dr.Web Anti-virus Light: As per its user experience, it is one of the best antivirus to use for your smartphone and android devices. Dr. Web antivirus light gives you real time protection from viruses and malware.

This antivirus quickly scans your whole phone without impacting your phone performance and also can scan particular file or folder as desired. Though this free antivirus cannot give you protection from all types of malware created daily, for that you will have to use its comprehensive protection.
4. Android Antivirus : As the name suggests, this antivirus is specially built for your android Smartphones and tablets and protects them against viruses, malware and spyware. This is very fast and reliable antivirus for Android devices and can work in any company make Android phone like Samsung, HTC, Motorola, Dell etc.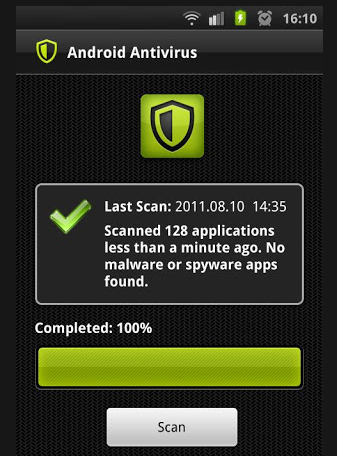 This Antivirus comes with fast scanning engine and also consume very less space and memory without impacting your android phone performance. This antivirus runs best on android version 1.6 and above. It also has a Pro version which can be purchased from Google Play.
5. Norton Security Antivirus : Norton antivirus is providing security to our PC and desktop from many years and now that Norton trust is also available for your android phones and tablets. This smart antivirus for Smartphones and tablets, protect them from Virus, malware and most importantly theft.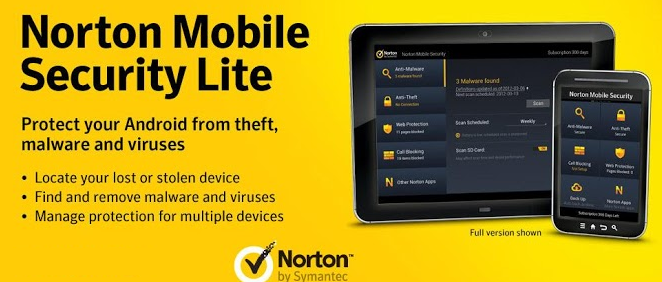 This free antivirus application even helps you in locating your lost android phone or tablet on map with remote locate. This antivirus gives your full protection and control and Scan all your new apps, SD cards, new downloads, and app updates for malware and viruses.
I hope you must have liked all these free antivirus app for your android devices. If till now you are not using any antivirus, I will recommend to use one of these. And also share about this with your friends and colleagues, so that they are also benefited. If you like any other antivirus please take time to share with us.