Best Ringtone Maker Apps for Android Smartphones
Whether you're setting a new ringtone for your partner, for the Sky helpline or for your boss, a ringtone maker app is an essential piece of software to have on your phone. Android is one of the most popular phone formats today, and the Google Play Store has a huge range of ringtone maker apps that have different features, benefits and disadvantages, and of course differing prices. Here are some of the best ringtone maker apps you can choose from.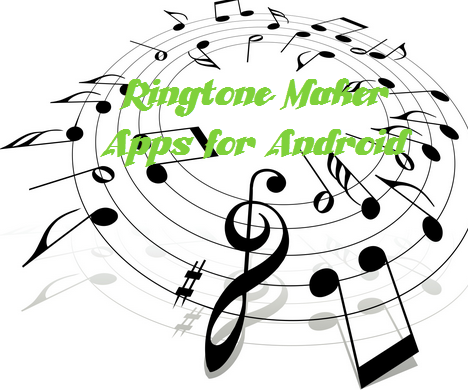 Make a Ringtone MP3 Pro:
This ringtone maker app is designed specifically to let you create a ringtone out of one of your MP3 tracks stored on your phone. You can search and download free ringtones, or make your own. Then, you can assign separate contacts with different ringtones so that you always know who is calling you.
– App is easy to use
– Free to download
Ringtone Maker Pro:
This particular app is designed to be as simple as possible, whilst offering advanced features. The only downsides are that the ringtones are pretty short, and it's difficult to see where you are cutting your song. However, it remains a popular download and allows you to choose songs to make custom ringtones. The app can be used on tablets as well as phones, meaning that you can use the ringtones you make as custom notification sounds on your tablet.
– Simple to use
Recommended Article: Plugin to Save WordPress Blog from Virus
Ringdroid:
Ringdroid has pretty impressive reviews, and appears to be one of the most popular ringtone maker apps on the Android platform. There aren't many extra options, but it's fast, easy to use and pretty effective. You're able to cut the song just the way you want it, and even use your ringtone as an alarm. The software also allows you to record your voice directly onto the device.
– Free to download
– Popular and easy to use
– Recent updates
Ringy Ringtone Maker:
The Ringy Ringtone Maker is absolutely free and allows you to create ringtones from MP3, WAV, MP4, AAC, 3GPP and AMR files. This makes it one of the best apps to use if you wish to make a number of ringtones from different file formats. The interface is really intuitive as well, allowing you to cut the song according to the sound waves. It's really simple to choose the section you need, which is not the case for many Android ringtone maker apps available. You can store the ringtone you make on your SD card, or use files initially from your SD or external memory card.
– Free
– Intuitive
– Converts from a range of file types
MP3 Chopper and Ringtone Maker:
The MP3 Chopper and Ringtone Maker is another popular download, and possible one of the best ringtone makers on the Android platform. It's really easy to use, and even has a tag manager. It supports multiple formats too, meaning that you can create ringtones from MP4 videos and a range of audio formats as well. The interface means that you can chop the sounds where you want them, and see easily where the audio is being trimmed with the sound wave design.
– Free to download
– Supports many formats
Author Bio:
Melody Cleo is a passionate blogger from Manchester, UK. In her free time, she writes articles on various topics such as technology, gadgets, travel etc. As of now she is focusing on Sky Contact Number, which provides information regarding broadband services, radio services and television services.