4 Steps to Set Up Your Own Podcast
Setting up your own podcast is a cost-efficient, effective way to reach your target audience in their homes, in their cars, and on their smartphones. Four in ten Americans have listened to podcasts, and nearly one in four have listened to podcasts within the last month, an Edison survey found. Podcast listening is growing among both genders, with consumers between 18 and 34 most likely to listen. On average, podcast users have higher education and income level than the average U.S. population. The average podcast listener spends five hours and seven minutes a week consuming casts. These numbers mean that podcasts can be an ideal way to promote your message to high-income Millennial listeners.
Launching your own podcast is easier than you might think. Here are four steps to help you get your podcast on the air and start growing your audience and your business.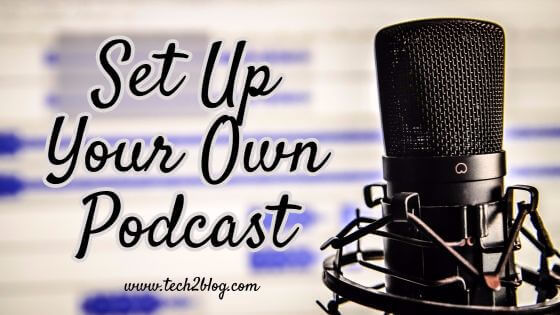 Market Research
Doing market research lays a foundation for a successful podcast that reaches and engages your intended audience. Use market research to help you define your target audience, identify the topics that appeal to them, and find out what types of podcasts they're already listening to.
One of the best ways to do market research for podcasts is to find out what podcasts are already popular. To find out what audiences on Android devices such as the Samsung Galaxy Note8 are listening to, you can go to Google Play Music. To search iPhone podcasts, you can use Apple's Podcasts app. Using podcatcher apps such as Pocket Cast can also help you find popular podcasts.
In addition to podcasts, you can use other market research resources to study your target audience and find out what topics they listen to. HubSpot provides a list of free and premium market research resources you can use, such as U.S. Census Bureau data, Nielsen MyBestSegments and Think with Google.
Content Scripting
Some podcasters ad-lib their podcast, but you'll generally get the best results if you take some time to plan what you're going to say. You can work from a general outline or a detailed script. Using a script can help you time the length of your podcast. As a rule of thumb, a 30-minute podcast runs to about 3,000 words of script, estimates Radix Communications content marketing initiative director Emily King.
A good podcast should be structured like a good speech or interview. Include a title summing up your topic and its benefits to your audience, an introduction where you introduce yourself and your topic, a few main points and a conclusion wrapping up your theme and giving your audience any call-to-action instructions.
Recording
Once you know what you want to say, the next step is to record your podcast. You can record using a PC or a mobile device such as a Galaxy Note8 or an iPad. You can use your device's built-in recorder or, for best results, a microphone. Use an audio software program such as Audacity or mobile app such as GarageBand to record and edit your audio. If you record in Audacity, you'll need to export your final audio as an MP3 file once you're done editing it. If you're using GarageBand, Jeff Coon of Steam Creative explains how to convert your original file to an MP3 file.
Distribution and Promotion
Once you've got your podcast file ready, you'll need to upload it to a podcast hosting service. You can use a free hosting service such as SoundCloud or a premium hosting service such as Libsyn.
When uploading your podcast, you'll need to add a title and description to let your hosting service index your cast so audiences can search for it. You can use your service's native indexing tools, or you can add more detailed attributes to your podcast by using a tool such as ID3 Editor.
Your podcast service will index your cast, which will help you attract viewers from their site and search engine. For maximum distribution, promote your casts by setting up a blog, posting your casts to your blog and promoting your blog posts through social media platforms such as Facebook, Twitter, and YouTube. Use your podcasts to build a subscriber base, social media following and email list you can grow to gain a steady, loyal audience of listeners.