How to move Windows to SSD without Reinstalling
Everyone today is used to installing updates of software as well as operating systems on their computers and needless to say, installing a Solid State Disk or simply an SSD is one of the best upgrades that the human race has come across and is familiar with. The entire process of installing SSD is usually overlooked and it is said that it is a very complicated process to move Windows to SSD.
This is due to the reason that it is not necessarily possible for such a small disk to accommodate all the data that is an integral part of your Windows. So if you are trying to figure out about how to migrate Windows onto your SSD, then read the article below to know everything about the EaseUS Todo Backup software as well as Clone partition.
What software and tools you need to move Windows to SSD?
Citing to the problems that are usually encountered by people when they try to migrate windows onto their SSD, many people are seen preferring not to upgrade their Windows 7 operating system just with the intention to not create any issues in the current working of their computer system. So don't you think there should be an easy and hassle- free way of doing this?
This can be achieved by upgrading your Windows to a comparatively larger disk with much more space so that there is no risk of losing any data or the need of reinstalling your Windows 7 operating system.
One common issue faced by people when they try to move Windows to SSD is the loss of their data. In order to make sure that there is no loss of data due to accidental issues or during the migration process, we can use the EaseUS Todo Backup- Partition Clone as well as Disk Clone software.
Recommended Article: Recover data from Corrupted Memory card
With the help of this Clone partition feature, you can make sure that the partition is copied/ migrated successfully to the hard disk. With this software, you can also be ensured that it will take safe and secure backup of all the data that is a part of your Windows partition.
One of the most common suggestions which you will receive from people to move Windows to SSD will be to use any of the cloning software that is readily available in the market these days. What this software does for you is to create an exact copy of the hard drive to another hard drive. You must be thinking if this process is reliable and the answer is YES!!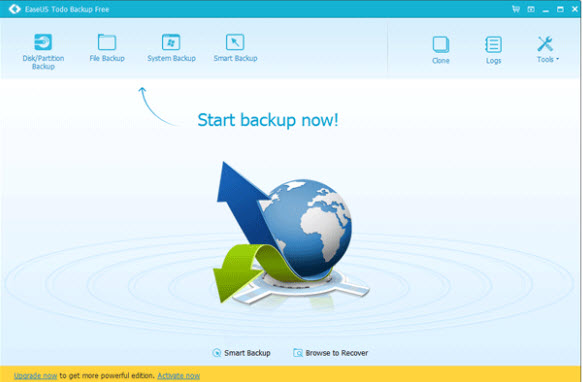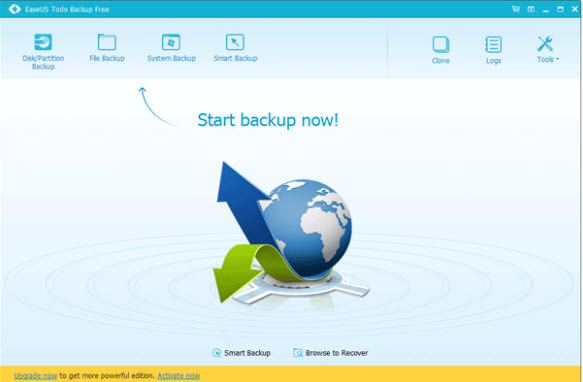 When you use the EaseUS Todo Backup software, it keeps all the data as well as partitions in your hard disk (also including your currently installed Windows operating system) completely intact as they existed in the original hard disk i.e. the source disk from where they were copied.
What is the use of EaseUS Todo Backup software?
With the help of the EaseUs Todo Backup software, you can not only achieve folder by folder or sector by sector Clone partition; rather you can also ensure that there is file by file cloning being carried out for all the files in your memory. Not only with the process of cloning, but with the help of this multipurpose software you can also take backup, restore files, wipe unnecessary or unsecure data, fix MBR as well as perform several other functions which will be beneficial for both you as well as your currently installed Windows operating system to a very large extent.
How can you Clone partition using the EaseUS Todo Backup software?
Clone partition is undoubtedly a crucial step if you are looking forward to move Windows to SSD. Follow the below steps to successfully create clone of your hard disk partition:
In the first step of creating the clone for your hard disk partition, you have to launch the EaseUS Todo Backup software and click on "Clone".
Now you have to select the Source partition that you want to clone onto the new disk.
After this, select the destination location. With the help of "Sector by Sector clone" option, you can clone all the sectors from source partition to its destination location on the new disk.
Now click on "Proceed" to finally clone the partition.
---
Hope this article has helped you in choosing the right software to migrate your Windows to SSD without any re-installation. If you are having any issue, let us know and we will try to help you. If you like the article, please don't forget to share it.