The Comprehensive Guidelines for Launching a New Website
Today, most of the business organizations and entrepreneurs are utilizing the medium of Internet with the sole aim to create a fully functional website for their business. With the help of a website, you can extend your business for the web customers and promote your products and services to a large number of web audiences.
However, it becomes quite difficult to step up or launch a new website as it requires lots of planning, money and efforts. Being a website owner, it's your responsibility to introduce a fresh and crisp website that can stand strong in the competitive environment of web industry.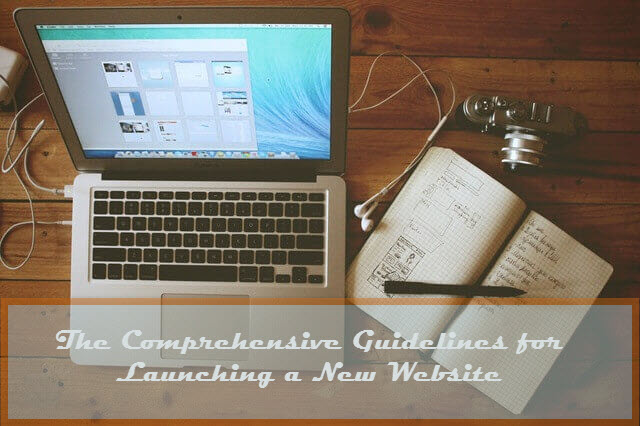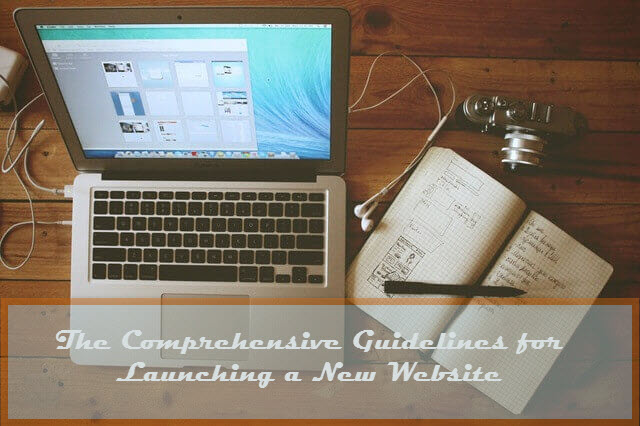 But before going live, you need to craft a plan and perform several tests at each level in order to avoid obstacles during the launch of your site.
Here are the following guidelines that have been divided into the 3 categories:
Before the Launch of a new site
During the Launch
After the Launch
Before the Launch of a new Website
Being a website owner, it is important for you to consider the following steps before launching your site.
Measure your current site statistics
It becomes essential for you to measure your website's current performance in terms of traffic and search engines before you launch your site. Getting this data is extremely important as it allows you to monitor on essential metrics during the launch process. For this, you need to record:
Domain authority
Number of pages indexed by Google (site:www.myoldsite.com)
Google cache date
Crawl errors reported in Google Webmaster Tools
Well, you can create a table in Excel if you want to make notes quickly and easily.
Convey the message about the launch to all stakeholders
After setting up a new website process, ensure that it is communicated well to all stakeholders.
Most of the times, launch procedure of a website stuck in the middle due to the lack of resources. This may leads to problems with redirects, payment issues and navigation. Therefore, it is necessary to communicate the launch internally to all the stakeholders.
Registering a new website in Webmaster Tools
If you want to optimize your website for search engines like Google or Bing, then you need to register your new website with Google Webmaster tools and Bing Webmaster Tools.
By registering your site, you can find and track crawl errors and optimization problems quickly and easily.
Select your Domain Name
It is important to choose a right domain name for your new website. Choosing a domain name is like choosing a company's name – it establishes your identity on the web. So, your domain name or the address of your website should be new and unique.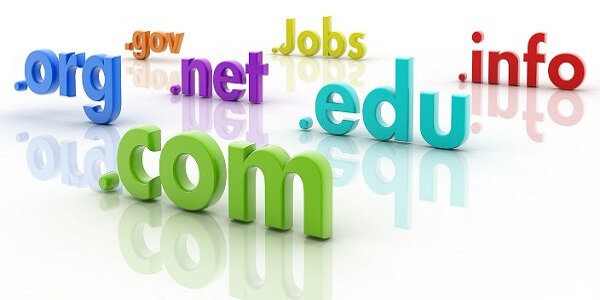 A web user who knows your website's URL can simply type it and visit your site. While others can discover your site or blog through search, engines like Google.
Uploading a "Coming Soon" Page into your Domain
Before launching a new site, you can start off by uploading or adding a 'coming soon' on your new domain, along with a one paragraph of short description about your company, website, or you can add a few keywords that you are targeting.
By doing this, you can enable Google to crawl and index your site on search engine pages. However, this procedure needs to be completed within 6 to 8 weeks before the launch of a new site.
Inbound links and Referrals
As you know, an inbound link is a link that is coming from another site to your own site.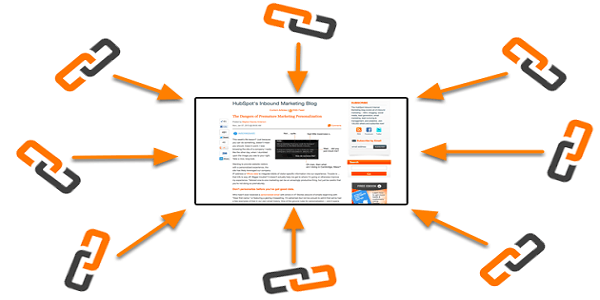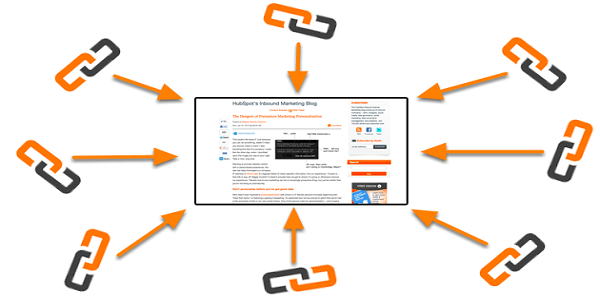 Getting lots of high-quality inbound links means your website will rank higher in search engines. And thus, nobody wants to lose all their inbound links. Well, you can review the most vital links by using Google Analytics, Google Webmaster Tools and Open Site Explorer. You can find these under:
Google Analytics > Traffic Sources >Referral (left)
Google Webmaster Tools > Traffic > Links to your website (right)
Ensure that all the inbound links will be directing towards your new site once launched. Here, you will need to redirect traffic to your new site by performing the procedure mentioned next or you can also ask your webmaster to update the link.
Easily map current URLs to your New Website
If you want to track each page of your site, then you can use a spreadsheet that displays all the URLs of old pages in one column and the corresponding new page URLs in a second column.
By doing this, you can easily map your current URLs to your new website. Well, you can use the Open Site Explorer to discover the most linked to pages.
Add/upload unique content to your new site
Now, you need to upload the pages, content, images and files to your new site. You can kickoff by uploading the most viewed pages from the old site to the new one.
Write unique Title Tags and Meta Descriptions
The next step is to create unique title tags and meta descriptions for each web page of your site. You can also determine whether the title tags and meta descriptions are fresh or not by integrating a Screaming Frog SEO spider tool.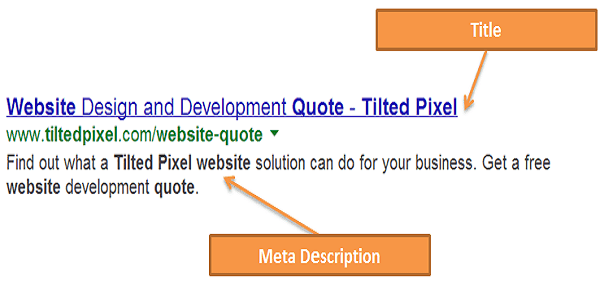 With the help of this tool, you can see missing or duplicate Metadata and also optimize your website for search engines.
Google Analytics Tracking Implementation
The tracking script placement for Google Analytics allows you to collect traffic data for your new website. In fact, Google has recommended to place the script at the top of a site before the closing <head> section rather than at the bottom of the site.
During the Launch of a New Site
Redirect web pages from your old site to new one
After uploading the content from old site to a new site, you will need to put 301 permanent redirects at page level. This means each webpage on your old site will be redirected to the new page URLs on your new site.
Change the address in Google Webmaster Tools
You can change the address at the side level by logging in to your old website's Google Webmaster tools account.
After the Launch of a New Website
Check In
Once your new site has been launched, you should check the accessibility and visibility of your website on a live server. Make sure that all the steps taken before and during launching a site are correct.
Cross check broken links
By running a crawl on your website, you can easily fix all your broken links. You can also check Google Webmaster Tools for crawl errors. You can also use Screaming Frog SEO Spider and check Response Codes.
Reach Out – Convey the news of your website launch externally
The next step is to inform your customers and clients about your new website. You can do this through email marketing technique. You just need to convey the message that you have recently launched a new website for your business.
XML Sitemaps Submission
Craft an XML sitemap for your new site and submit it to both your Google and Bing webmaster tools account. You can also add the sitemap within the robots.txt file.
By submitting an XML sitemap, you can also index hidden pages in search engines.
Introduce Search Marketing Campaigns
Google AdWords is an amazing online advertizing tool that allows you promote your new website to the potential customers and clients. With this tool, you can choose the platforms where you can market your new website, set an estimated budget and analyze the impact of your marketing campaigns.
Promote your site on Social Media Platforms
You can promote your new website on some of the popular social media platforms such as Facebook, Google+, Pinterest, Twitter and more. By promoting your new site on such platforms, your site will get indexed instantly.
Social networks also influences referral traffic and allow you to convey your launch message to a large number of web audience.
Test the performance of your site
Speed of a website is one of the crucial factors as it determines the future of your site. With the help of Google's Page speed insights tool, you can test the performance of your new website.
Check its responsiveness or flexibility
Today, most of websites are accessed via mobiles. In fact, mobile traffic is continuously overtaking desktop traffic. Therefore, it becomes necessary for you to view your site on all devices.
Hope you like this complete guide to launch a new website and would follow it. Let us know if any point is missed. If you like the article, please share on your social network.
Author Bio: Maggie Sawyer associated with MarkupHQ Ltd., a reputed company that provides PSD to WordPress with 100% guaranteed client satisfaction. She is a web developer by profession & a blogger by hobby and loves to share tutorials mainly on WordPress.