7 Social Media Automation Tools to Save You Countless Hours
Posted on

August 15, 2022
In SEO
Social media is a gold mine for every modern marketer to reach and appeal to prospective customers. However, doing gold mining the old way and manually requires a lot of effort and long work hours, which is not an intelligent way to do it.
Imagine going back and forth between social media sites just to post the same video content. Moreover, you still need to track, collect, and analyze data from the content you have uploaded on many platforms. Your day will be loaded with work!
If you hand over this job to new hires, you'll need to provide training videos for them to get used to switching one social platform to another. However, that's a thing of the past. Now you can work on many social media channels using a single app.
Make sure to use social management software to cut off the process. Social media automation tools will help you schedule content, reach audiences, analyze data, and more. Check out these seven social media automation tools to help you work more efficiently and save you countless hours.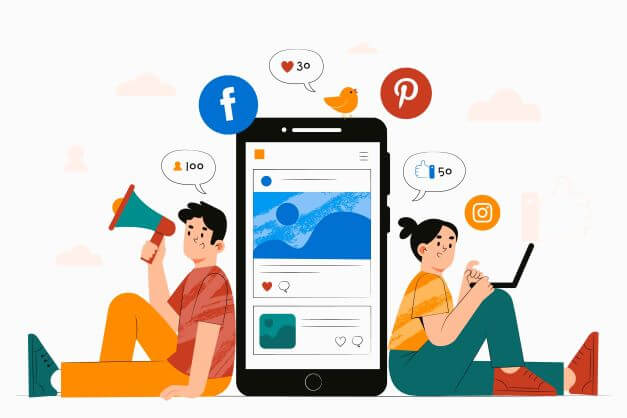 Image Credit: pikisuperstar – www.freepik.com
7 Social Media Automation Tools to Save Countless Hours
1. Hootsuite
Hootsuite is one of the most well-known social media automation tools that many modern marketers use. It offers many features that will help you work more efficiently. The platform allows you to post content to several social media sites at the same time without opening each of them in different tabs.
To know more, here are several features of Hootsuite, as follows:
Schedule posts across social networking platforms
Post the same content to many social media simultaneously
Bulk schedule up to 350 posts at a time
Provide analysis of your content on each social media through Hootsuite Analyze.
2. Mailchimp
If your marketing strategy includes sending emails or newsletters to subscribers, then Mailchimp can help you handle your work. Mailchimp helps you create, send, and analyze email or ad campaigns to subscribers.
Not stopping there, Mailchimp also has more features, such as:
Email tracking
View success and click-through rates
Create templates for campaigns
Available to send up to 12,000 emails to 2,000 subscribers
Automatic option to re-engage and follow up with subscribers that matter
There are still some other features of Mailchimp, including providing reports to see the performance of your email marketing on social media or Google. Moreover, those reports are designed to be mobile-friendly.
3. Brand24
Brand24 is an answer if you're looking for an app to track records and performances of your content across social media. It claims to be a powerful tool for social listening and is perfect for businesses of all sizes.
Check out some features from Brand24 below:
Track social media performance through analytics
Provide data-driven solutions to improve the marketing strategy
Provide daily, or weekly reports and are available in PDF and Excel format
Find competitors
Monitor hashtags through Reach and Engagement metrics
Find influencers in your niche
Brand24 is also able to improve brand awareness by finding the right attempt to expose your products or services.
4. Crowdfire
Crowdfire can be a solution for enterprises on any scale to get a wider audience and grow their business. The main key benefit of Crowdfire is able to attract prospective customers from major social media platforms, such as Twitter and Instagram.
Check out some other benefits and features of using Crowdfire below:
Provide some content marketing tools
Allow users to sell via Direct Message (DM)
Allow users to follow competitor's followers
Able to locate and attract prospective customers by looking at their interest
Provide engagement optimization and detailed statistics
Not stopping there, Crowdfire also offers a three-in-one marketing tool to aim right at target audiences which includes: a schedule, viral hashtag tool, and photo suggestions.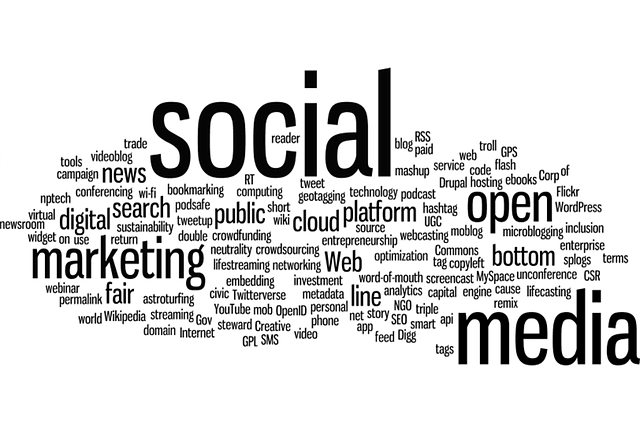 5. Zapier
Zapier can get you away from repetitive tasks by connecting web apps that you're currently using. In this case, you can focus more on the most important task, and when you make an update on that, other connected web apps will automatically be updated as well.
Here are more features and benefits of Zapier, as follows:
Connect software that you're using
Provide custom automation solution
Develop custom workflows
Flexible settings for features, filters, and apps according to your workflow
6. NapoleonCat
NapoleonCat is web-based software for publishing that is designed to facilitate the marketing team. The app allows you to respond to comments, messages, and reviews on social media in one place without having the need to switch tabs.
Not only that, but NapoleonCat also offers other features and benefits for its user, such as:
Response quicker to prospective customers
Improve customer service
Provide comprehensive analytics for social media performance
Provide social media reporting
Schedule and post content on multiple platforms simultaneously
7. Buffer
Buffer also offers features to manage multiple social media in one tab. Users can plan, schedule, and post content simultaneously. Moreover, team members can collaborate to analyze social media performance together.
Here are some features of Buffer:
Allow campaign management
Provide report and statistics
Provide analysis and can be exported to a different format
Integrating third parties
Closing
Whether you're a marketer or solo entrepreneur, adjusting one or more social media automation tools is very beneficial for you and your business. Not only can you save time, but they also help you manage social media posts, engage audiences, improve brand awareness, and analyze data.
There are plenty of social media automation tools that you can choose according to your needs. The above tools are some of the best that have yielded many good reviews from many users, including big corporations.
Author
Andre Oentoro is the founder of Breadnbeyond, an award-winning explainer video production company. He helps businesses increase conversion rates, close more sales, and get positive ROI from explainer videos (in that order).
Twitter: @breadnbeyond
Email/Gravatar: [email protected]
LinkedIn: Andre Oentoro