Today anonymity has become a necessity and browsing safe online is a need of everyone. Also, there are some situations where we need to access country-restricted websites, In that case VPN service provides rescue and allows you to see blocked content. This article will review Cyber Ghost VPN which is one of the best VPN available in the internet market and provide complete anonymity.
In a recent review of the 10 most popular VPN services, CyberGhost comes in at a well-deserved 2nd place and assert itself as one of the best all-around VPNs on the market.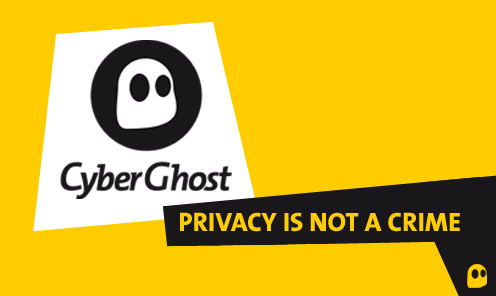 A Cyber Ghost VPN has a lot of features and function and I really loved using it. In my experience, it is very fast and gives you a reliable connection and anonymous browsing. Below are some of its features which need to be noted.
Recommended Article: Online Broken Link Checker for Bloggers
Features of Cyber Ghost VPN
1. Easy to install: Cyber Ghost VPN software is very easy to setup, just download the software and install it. Just after install you can directly login without any registration.
2. Safe Browsing: As your computer is in a virtual private network (VPN), so you are always protected from hackers, cyber scams, bank-account thefts and phishing e-mail fraud.
3. Unblock country-restricted contents: Cyber Ghost allows you to virtually present on any country by simulating your IP to the IP of that region. So you can easily access content that is restricted in your present country.
Like Netflix, Hulu video websites don't allow viewing in India, so if you have returned from U.S.A and want to watch your favorite video there, you can use Cyber Ghost VPN.
4. Secure 400 Cyber Ghost servers all over the world and data are kept in encrypted form. No logs are stored.
5. Unlimited Bandwidth: With a Cyber Ghost VPN, you don't have to think about bandwidth. You will get bandwidth from them.
6. Anti Fingerprinting System: By connecting to CyberGhost VPN, all your online steps become untraceable. 🙂
7. Available for different Operating system: It is available for Android, Windows Phone, Linux, Apple etc.
8. One-click location change: You can connect to any country VPN server with just one click and it is really very fast as from my personal experience.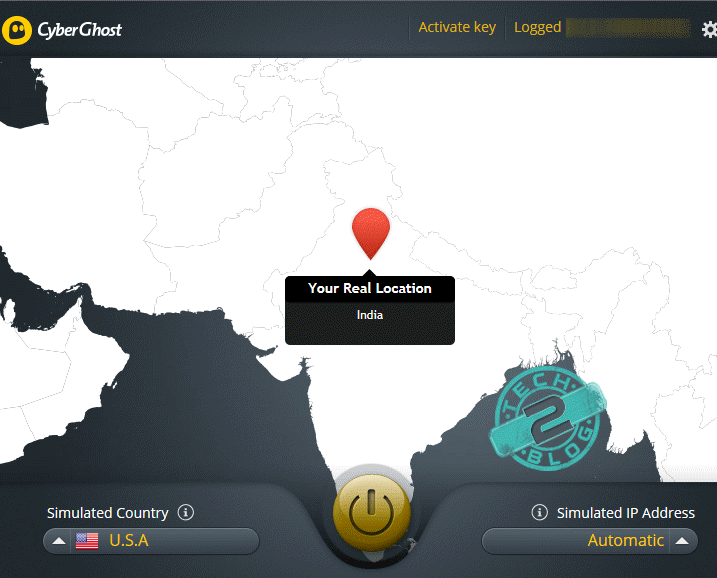 CyberGhost No Spy Proxy Datacenter
CyberGhost has become one of the first VPN services to provide completely no spy proxy servers which means you are completely out of reach from NSA surveillance, hackers, data and identity theft.
As per CyberGhost this first #NoSpyProxy is the prototype for a new model of data center. It is ironically not a "data" center – it is a "no-data" center, a new generation of a working technical unit that is built to protect people's privacy and security online. It will be the blueprint for a bunch of small #NoSpyProxy nodes that we can roll out in the future in every country and region. It will be small, easy to handle, easy to build, and it will be most of all: NSA-proof!
Above were the awesome features of the Cyber Ghost VPN. I am using this VPN service for last 6 months and my experience is great. Connecting to any premium server is very easy.
Just choose the location from available list and it will show you the list of premium servers in that location and active member currently using those servers. Now simply select your server and connect.
There is also option to choose simulated IP address as per given list. I will recommend you to use automatic mode for that, so you get the best server as per your latency and ping.
Pricing of Cyber Ghost VPN
The cost for 1-year premium plus service of a Cyber Ghost VPN is $109.99 but for a limited time they are offering it at a very low price of $47/Year.
There is also a free version of Cyber Ghost which comes with a timer and is good if you want to test it before buying the premium version. Its a fully functional software with some limit and I am sure you will like it.
Offer: In this article we are not organizing any Giveaway like other software reviews but you can still get 6 Months premium Cyber Ghost account for free: Follow this link to get 6 months free premium plus Cyber Ghost VPN key/license, still there are 23526 license keys left while writing this article.
---
In my personal view Cyber Ghost VPN is a very good VPN service provider and is even ideal for low-speed connection. If you are worried about your anonymity you must try it. Please share your valuable feedback after using it. Don't forget to share this article if you like it and do subscribe to our newsletter.
Cyber Ghost VPN is a good VPN service providing very fast VPN servers at cheap rates. They have recently started providing NoSpyProxy servers, which don't keep your browsing data. So don't wait get CyberGhost !