UnoTelly: Access Country Restricted Video Site from Anywhere
Watching favorite TV channels, movies and shows are everybody right and choice and if you don't have access to some of your favorite shows then it really feels very bad. If you are living in India or some other countries which do not have access to some of the video site and service like Netflix, Hulu, Spotify etc. which only offers their service on the US and Canada, then do not worry, we have solution for it. UnoTelly is the name that you should know.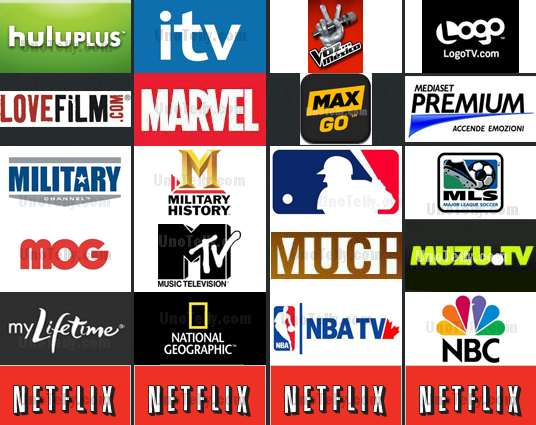 [Image credit: UnoTelly]
There are many websites which are providing subscription based or free services and you can watch your favorite movies, TV shows etc. online but there are some websites which provide their service only to certain region of the world, so how you are going to use their service. The answer is simple you need to go to that country RIGHT !!
No, you can just use some VPN service and can access those video streaming websites from your location itself. But the disadvantage of traditional VPN service is that they are slow and it may take a very long time to stream the video on the website. The solution for this is to use UnoDNS service, which is much faster than VPN.
Features of UnoTelly UnoDNS
1. Its a DNS service not VPN.
2. Faster than VPN: With its advanced algorithm, UnoDNS provide allow high-speed Direct Connection.
3. Unlimited Bandwidth to stream: UnoTelly has no bandwidth restriction and you can stream as much as you like.
4. Versatility: UnoDNS works on all your devices like computers, Android phones, Xbox 360 or WDTV, which is a very cool feature.
5. 24/7 support: UnoDNS team is available 24×7 for your help. If you have any issue just take their support.
6. 100% Money-Back Guarantee: If you don't like their service within 7 days, you can request for a full refund which is a win-win deal.
7. Easy Setup: Setting UnoDNS just take few seconds and you are good to browse your favorite restricted Video channels.
Setup of UnoDNS
The setup of UnoDNS is very easy and just takes a few seconds. You just have to update your DNS server on the LAN setting or WI-FI adapter setting if you are using wireless internet.
Recommended Article: Choose Web Hosting Confidently
Just after setting my Uno DNS, I was easily able to browse websites like Netflix and hulu.com, while my actual IP was still showing of India. Isn't it great!
The website which was not allowing me to see any of their content and was showing error messages was now allowing me to login and subscribe.
I was amazed to see that just by changing the DNS of my LAN card to UnoDNS, I was able to browse the site like Netflix, Hulu and many others, which were only for USA audience and with the same speed by which I was browsing my regular sites.
Signup for Free for UnoTelly
Initially, UnoTelly Gold package is free for 8 days, you can sign up and enjoy their service for that period and then decide whether you have to continue or not. In my opinion, you don't have to lose anything, just take their UnoDNS Gold package and give a try.
Gold package also comes with bonus UnoVPN service, which adds extra security to your browsing and you can use the VPN to access any US/UK websites that are currently not supported by the UnoDNS. The bonus VPN will also let our users download Android apps from the UK and US Google Play store.
UnoTelly has also developed a very awesome feature by which users can switch between channels of regions and this feature is called UnoDNS Dynamo. They also have a great support system and for every known issue there is a help page and you don't have to wait for the support team to answer.
Some of the few channels from a long list of supported channels are Netflix, Hulu Plus, BBC iPlayer, HBO Nordic, Spotify, Amazon Instant, nowtv.com, videos.arte.tv, canalplus.fr, video.disney.com etc. You can get a full list of supported channels and sites here.
---
I hope you will like this awesome service by UnoTelly and will give it a try. This service is best for people who were living in USA & Canada and now move back to India. I used UnoDNS service myself and found it very useful. You can use UnoDNS gold package for a try. Let us know if you are facing any issue in its setup, I will be happy to help. Do let us know about your experience after using it.
I will surely recommend UnoDNS service if you are desperatelly willing to watch country restricted websites and channels in your country.