10 Best Ways To Increase Your Website Traffic For Making More Sales
Posted on

July 22, 2021
In SEO
When you set up a website it's not much good to anyone unless you have a steady stream of visitors. You could use paid advertising but for this, you need to have some budget. Then how can you increase your website traffic?
There are a number of ways and require some dedicated efforts. However, this effort will pay off in the long run because a lot of the methods can give you increased website traffic for months and years into the future.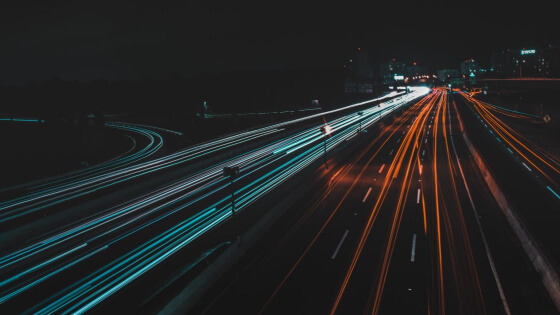 Best Ways To Skyrocket Your Website Traffic For Making More Sales
Here are some well-known and very effective methods that can help you in increasing website traffic and generate more sales/conversions.
1. Keyword research and Search engine optimization
You will want to improve your website's search engine performance by positioning your website for the best possible ranking with the leading search engines.
To do this, you will need to optimize keywords and sites to show the words and phrases that search engine users search for. In addition, you will want to improve your website's search engine performance with the latest news and developments.
In order to know where your online business is headed, you need to periodically take a look at where you have been. By conducting a website analysis, you will be able to recognize your website's strengths and weaknesses so that you can secure internet success. The analysis should include keyword usage, spider ability, Robot .txt files, and Robots Meta tags.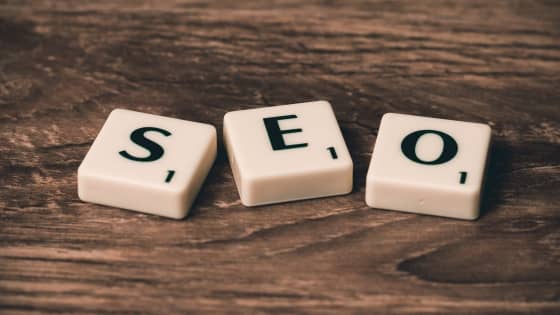 Site traffic must be your primary concern, once your website has been established. You can improve website traffic to your resource in a number of different ways, the easiest being keyword research and optimization.
Keyword research and optimization are beneficial in a number of ways. First of all, highly optimized content provides higher search engine rankings; search engines will pick up your site faster and will position it higher when your pages, posts, or articles are optimized.
Second of all, by optimizing your website through keyword research, not only do you improve website traffic but also ensure that it continuously remains quality rich.
This means that your visitors will, more easily, convert into paying and returning customers, since your website will provide them with the content and products they were looking for.
Further on, keyword research proves to be a good traffic estimation tool, thus you can also predict sales volumes to some extent. Using tools such as Semrush can help you with keyword research. Check Semrush pricing details and how you can use it for free.
2. Article marketing
You create an article on a subject you're familiar with and send it to several of the many article directories on the internet. These articles are read by thousands of people every day and can also be published on other websites.
The great thing is at the end of your article you have a resource box, where you can list your details and website. When your article is published in an article directory your resource box is always left intact so you have a free link to your website which, due to the popularity of article directories, is almost guaranteed to give you increased website traffic.
The second advantage is that if your article is published on another website, they also need to publish your resource box. So if you're published on a high-traffic website you are very likely to see an increase in your traffic.
Thirdly, search engines love articles as they want to show content in their search results. The best kind of content they can get is articles. They rank articles very well, so if you write a popular article it's absolutely possible to get to the number one spot on Google for your search term.
3. Distributing free eBooks
Distributing free e-books with your website's link is another way to increase website visitors for free. Write about your product, website, or any niche that may attract visitors and share this ebook.
People will read your ebook and will click your link to read more related content and thus will help in earning you free website visitors.
4. Create a Blog
This may sound like a duplication of your primary website, but it is a way to leverage all the articles you write for your internet online exposure.
A blog could be business based which has content related to your business and industry or it can be more focused on branding you as an individual so that people can get to know you, find out about you and relate to you on a personal level and not just "all business all the time".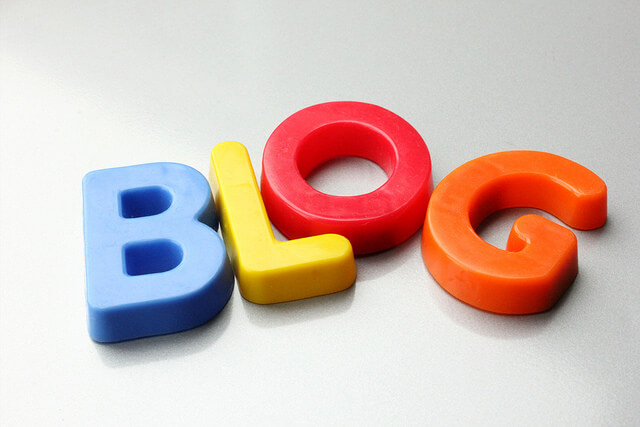 The Blog would have links back to your main site(s) or landing pages. You could make blog posts that are frequently published and then elaborate on these blogs to create informational articles that you post to article directories.
You can even set up an opt-in box on your blog so people can subscribe via an email list to your posts without having to go directly to your blog site. Use Bluehost as your hosting provider as it is recommended by WordPress itself.
5. Broadcast videos
This strategy will help you get backlinks by cross-linking your videos to your other websites and blogs. Videos provide another level of marketing that can convey a certain mood or excitement that is hard to do with written articles. In addition, videos on your website and blog as well as YouTube will add a more interesting visitor experience to the site.
Of course, if you don't feel you come across effectively on camera, then consider using screen capture type videos instead of using flash movies or how-to videos using your desktop.
6. Social Media
Do not neglect to get a Facebook account. If you can add Twitter, do so. Make sure you take the time to set up your profile properly. Be authentic and don't come across as just trying to promote your business. Share and contribute as you add fans and followers. Join groups to leverage your presence.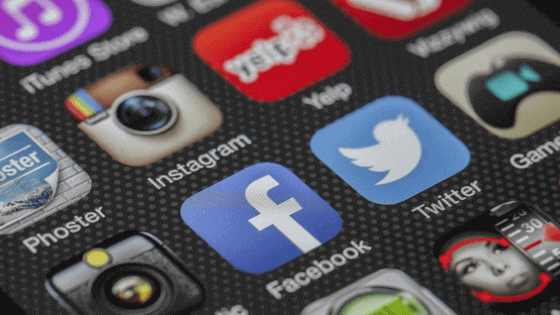 You can also set up a widget so that your blog posts are automatically posted to your social media pages, saving time and adding content. There will come a time when if you don't have a Facebook account, you will be seen as out of touch, so be savvy and start up a page and keep it updated.
7. Commenting in Forums
First, you need to sign up for a forum that is relevant to your niche. You then need to make comments on other posts and make your own posts. Like article marketing, you have your own resource box or signature where you can advertise your website.
The main point you need to be aware of when using this method is that your comments should be useful to other members of the forum and not considered spam.
A better way to leave a comment is to give a brief and informative solution to the question raised in the forum and then suggest to forum members to go to your website for more information.
8. Paid advertising
One option for getting website visitors is pay-per-click advertising with sources such as AdWords. AdWords allows you to bid on specific keywords that are relevant to your landing page, and direct people that are searching for those keywords to your website. While AdWords will produce guaranteed website traffic, it can be an expensive learning curve to master and can put a hole in the advertising budget of some people that are working from home online.
It is immediate but can be very expensive for your advertising budget. Pay Per Click is what I call paying for your position. Based on your keyword choice, search results will show your site at the top of the page or somewhere on the side.
It's important for you to use keyword research tools to discover your niche and the best keywords to bring traffic to your site. Remember, you must have the budget for this type of advertising! Use online tools like Google AdWords to help you determine the cost of Pay-Per-Click promotions.
9. Provide helpful content:
If you search on the web, you can find more information on the websites and blogs. Developing information portals is also one method to increase website traffic, but you cannot simply build a website and expect the visitors to appear on it.
You should make sure that your site contains ample original and useful content and then you will have a chance to create more traffic within a short period. You can also improve website traffic with the help of blogs.
10. Promote right product as well as service
It is also vital to select the right product and service which will be a benefit for all kinds of people. The products you promote on your website should be good in quality as well as ensure it has good popularity in the market.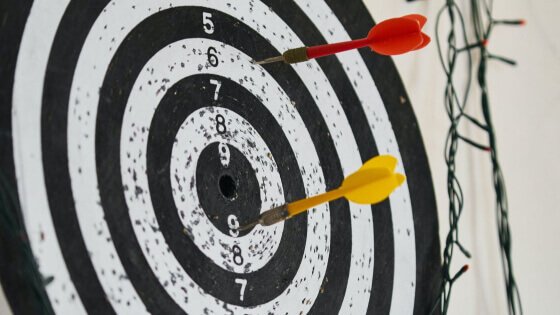 Presently, people are looking for more and more options which will help them to increase the traffic. Lead generation method as well as link building is also one such aspect that will help you in the development of your website.
So, follow these simple steps mentioned above and improve the web traffic flow to help you get a good status in the market.
Conclusion
So these are some fairly fundamental methods for attracting visitors to your sites. Knowing all of the components of driving traffic is one thing, but having a systematized approach will target the traffic to your website in a manner that is known as a marketing campaign.
A campaign is a strategic plan that you develop in advance of getting out all your links, targeting specific websites to drive traffic to, and knowing where the traffic is coming from so that you can test the results and effectiveness of your campaign.
ABOUT AUTHOR:
Hey,
I am Shubham Chopra, founder of Marketing Savior and an exuberant content creator with a great zest for providing insightful reviews about digital products that will help startups & SMEs penetrate into the online world easily.
Check my viral meme content on Instagram – https://www.instagram.com/marketingsavior_/
LinkedIn – https://www.linkedin.com/in/shubhamchopra99
Facebook – https://www.facebook.com/Marketingsavior/
Website – https://marketingsavior.com/