Top 8 Female PUBG Mobile Players in India
Posted on

May 3, 2020
In Gaming
As you must have guessed from the title, in this article, we are going to list down top female PUBG Mobile players in India according to their fan following. If you want to check who are the top PUBG Mobile players in India, then check out this article.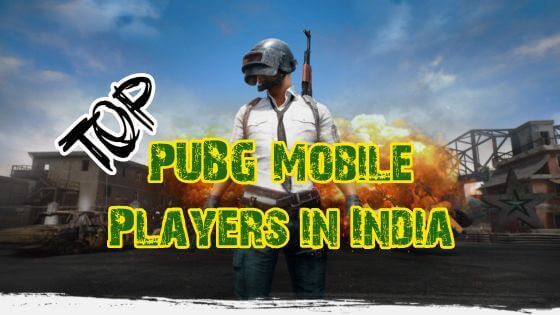 Top Female PUBG Mobile Players in India
1. BindassKavya Gaming | 638K Subscribers
Kavya is one of the most famous Female PUBG mobile players in India with a subscriber base of 638K. After looking at her you might think she is just a child, but I bet you on her gaming skills. She is good with snipers and many other weapons.
She also has another channel called "Bindass Kavya" which is generally a vlogging channel where she posts daily stuff videos. If you are interested in PubG Mobile, do check out her channel if you haven't till now.
2. Pooja | 514K subscribers
Pooja Khatri is the second in our list of female PUBG gamer with 514K subscribers. I would say she is one of the fastest-growing gaming channels in India. Her channel was started on 2nd Nov 2018 and just within 3 months of time, she has crossed 1.5 Lakh subscribers which is itself a great achievement.
Apart from gaming, she is a professional actor and model. She was born in Delhi and has worked with reputed TV channels such as Sony & SAB TV.
If you would like to see her play PUBG mobile, please check out her channel.
3. Rog Stream | 326K subscribers
Annie is the main face behind this channel though the channel was started by his brother. As per one of her videos, her brother encouraged her to start this YouTube channel. Currently, this channel has 326K subscribers.
This channel currently has around 10-14K views per video and also she has been found using ESP hacking/cheat while playing PUBG Mobile, which she accepted in one of her videos. I am sure, you must be already aware of this channel and if you are not, do check it out.
4. Mysterious YT | 322K subscribers
Shazia Ayubis the woman behind this channel and as of now she only playing PUBG Mobile. She is "Interior Designer" by profession and opened this channel on 20th July 2018. Currently, this channel has around 322K subscribers which are growing day by day.
She has also updated her Instagram asking all the gamer girls to join her as she is making a girl squad. So if you are a girl with gaming skills, do check out this channel.
5. RaV3n | 206K subscribers
This channel is created by Pari who is a professional PUBG Mobile player. She is part of the 8bit clan. She plays under the name of 8bitrav3n. She mostly plays PUBG Mobile, but these days she is playing Call of Duty.
She doesn't play daily as we can see on her YouTube channel. It looks like she only plays a few times a week. Apart from PUBG Mobile she also plays GTA, COD, etc. There were also some rumors that she is the girlfriend of Mortal, but nothing is confirmed from either side. Do check out her channel for pro-level gaming.
6. Xyaa | 189K subscribers
Shagufta Iqbal is the name behind the Xyaa YouTube channel and currently has 189K subscribers. According to her, she has been a gamer all her life. She started playing the game at the age of 12 and her favorite games are PUBG, Apex Legends, etc. Currently, she is playing CoD: Warzone.
If you want to see a streamer who stream daily and not only PUBG Mobile, but a lot of other games, then this is the channel to check.
7. iamBLACKHORSE | 183K subscribers
This is one of the strangest names I have seen for any Indian female PUBG Mobile player. Sanjana Bhattacharya is behind this channel and streams almost daily. Unlike other players, she streams with face camera ON which is good for the subscribers to know the player better.
Her game skills are top-notch and as of now she only plays PUBG Mobile with her friends. Do check out her channel.
8. Ankkita C | 165K subscribers
Ankkita Chauhan started this channel on Jun 23, 2018, with the passion to play PUBG. Though she moved to PUBG Mobile soon. Currently, she has a subscriber base of 165K and streams daily on her YouTube channel.
She plays games like PUBG Mobile, Valorant, Apex Legends, CS Go, etc. on her YouTube channel. She is also very active on her Instagram channel. If you want an entertaining stream this is the channel to check out.
---
I hope you like this article and if you have any other female PUBG player who should be part of this list, please let us know through your comments. If you like the article do share it with your friends and subscribe to Tech2Blog.com by Email to get free articles on your Inbox.