7 Games That Teach Basic Maths Concept to Kids in a Fun Way
Posted on

August 31, 2020
In Gaming
Believe it or not, but video games help in building some real-life skills. Moreover, subject-specific games like maths games reinforce the knowledge of the said subject and make it fun to learn. According to researchers, other skills that can be improved by playing games include hand-to-eye coordination, problem-solving, multi-tasking, and decision making.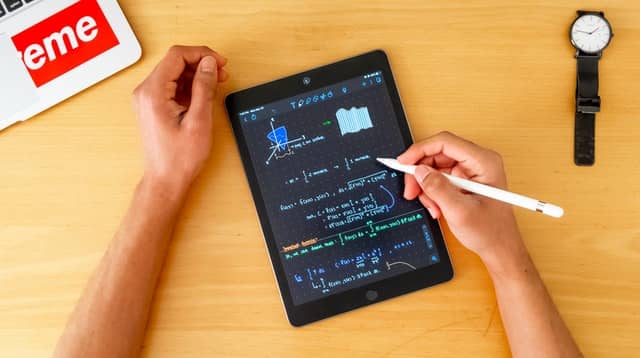 So if you want to teach kids the wonders of maths in a playful way, online games are one of the best tools out there. Games do not look as tedious as the usual homework and have a storyline that engages a young mind. Any teaching aid that keeps the learner glued is a good thing.
If you are new to educational games, we suggest that you pick a few maths games from the list below and introduce them to your kids. A study by Education week quoted a 49 – 83% increase in maths skills of kids playing online games.
1. Sudoku
Sudoku is a popular game that tests one's maths skills to the max. There are dozens of mobile and web apps that offer digital Sudoku. You can choose the best one based on the child's age and maths skills. As opposed to the past, now we have these games easily available online, so learning maths through these age-old classics is one of the best gifts you can give to an early learner.
You can turn to YouTube to teach kids the initial rules. Once you get the hang of it, Sudoku is a cool logic-based game that will keep kids entertained.
2. Drawing Numbers
Teaching maths is not the same as it was 20 years ago. Back then there were notebooks with lines and dotted characters to trace each number. Today, you can accomplish this task with a smart device or laptop. Drawing Numbers by Unlimited gamez mo allows users to trace numbers on their tablets or phone. Kids will know their numbers as they draw and trace in the game.
Drawing Numbers is ideal for young learners as it teaches how to draw a digit. You can see where a line begins and where it stops, so drawing is easy. Within this game are 5 cool mini-games that also build the player's maths skills. Once the player goes through all levels, they will emerge with a strong knowledge of how to draw and pronounce all the numbers.
3. Prodigy
Prodigy is created with a curriculum to help kids learn basic math skills through a game. It is a free game that kids can play at home or at school with their classmates. This game is inspired by popular themes like Pokemon to keep children engaged and constantly test them to perform better. The player engages in a battle with in-game players to test math skills. The one with more knowledge wins!
The good thing about prodigy is that it is suitable for classroom learning. Teachers can align a set of questions based on their timeline for the month. Prodigy keeps improving through adaptive learning to suit the player as they progress through each level.
4. Mathmateer
Teach kids how to build a robot with the power of their maths skills! Mathmateer has the reputation of being one of the best number games for kids because it keeps incorporating the latest research. It also supports mobile screens of any size, as mobile gaming is constantly on the rise since 2019. There are 50+ unique missions for the child to accomplish to build their own super rocket that shoots to the stars.
In every mission, there are touchable objects lying around like stars. You can earn a bronze, silver, or gold medal by beating your own high score. Teachers and parents can choose missions based on the curriculum and include square roots, even/odd numbers, and addition/subtraction. Difficulty levels can also be adjusted to Mathmateer.
5. Toon Math
If your child is a fan of running games, then Toon Math will come to their liking. Toon Math involves running while solving maths problems during the game. Young learners will boost their maths skills during play, and you will notice an improvement as they keep progressing. Endless run games like Toon Math complement classroom learning by putting equations in front of the child during playtime.
What's more, kids can become the ultimate ninja by rescuing their friends to take them to Halloween Town. The only hurdle is maths, and it is an engaging experience.
6. Math Land
A land of maths invaded by pirates sounds like a fun adventure for kids. This is why Math Land will be the perfect maths teacher for children of all ages. The game reinforces your basic maths skills like sums, addition, subtraction, multiplication, and number sorting in order. An evil pirate is a bad guy in the game and the player must avoid all the traps laid by the pirate.
The player is playing the role of another pirate to unleash the traps and collect lost gems stolen by the evil pirate. The game will progress as the player defies the opponent and complete all mathematical equations on each level. There are 25 levels in this game.
7. Get The Math
Children often ask how a maths equation will help them in real life. If the story-based problems do not impress your child, make them visit Get The Math. It is a hub of online learning by the best minds in the subject. Get the Math features engaging problems that are based on real-life situations.
Their website also features young professionals who explain how maths help them solve problems on a daily basis. For example, one problem asks you to measure clothing material of different prices to create a top that must cost $35.
Final Thoughts
These maths games will not just engage students but build concepts for a lifetime. Moreover, kids will be able to build frequency in their maths performance. The suitable ages for most maths games are 4-5, but we recommend the complete supervision of your child until they have grasped a concept firmly. You can also have refresher fun by trying out these games for yourself!