Best YouTube Overlays for Streamers
Posted on

January 5, 2020
In Gaming
YouTube is a very popular choice for online game streamers and doesn't need an introduction. Games like PubG, Minecraft, Red Dead Redemption, Fortnite, GTA, etc. are streamed online 24×7. What makes pro streamers different from a newbie is the choice of their streaming overlays, software and other gadgets used to stream the game. In this article, we will show you some of the best YouTube overlays which streamers can use while streaming online.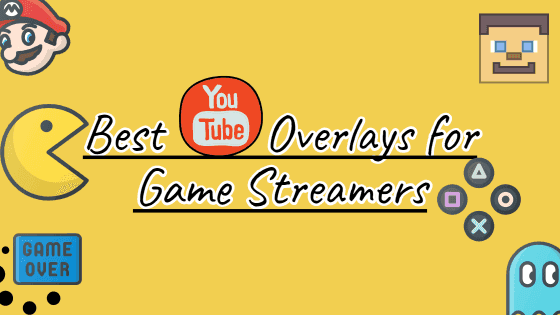 7 Best YouTube Overlays for Streamers
1. Uplink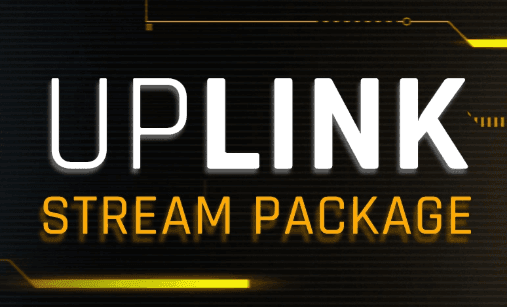 This is a very famous YouTube overlay template from 'Nerd or Die' and comes as a complete streaming package. Though can also buy its individual components like alerts, overlays, etc.
This overlay can be easily used with OBS Studio, Streamlabs OBS, and StreamElements while streaming on popular video platforms like YouTube, Twitch, etc. If you are just thinking about how you will set it up, don't worry as it also has a guide for that.
This video overlay also comes with custom-designed Goal Widgets which is best for followers, donations, followers, and other kinds of goals.
The price of complete 'Uplink Streaming Package' is only $20 and if you only want to buy Overlays or Alerts package, they will cost $10 each.
2. Glitch 2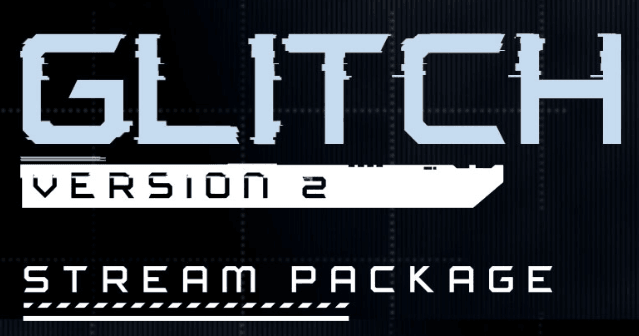 If you are looking for versatile and minimal YouTube overlay, then this is the template you should use in your next stream.
As the name suggests, 'Glitch 2' has glitch and distortion effects to intrigue your viewers and has a special webcam effect that allows you to configure the alerts in such a way that they seem to come from the webcam itself. This video overlay can be used on platforms like YouTube, Twitch, Mixer, and Facebook.
'Glitch 2' full stream package with source files will cost you $30 and overlay with source files will cost $20. If you don't want to buy source files, then you have to pay $10 less on the actual amount.
3. Arcade Pop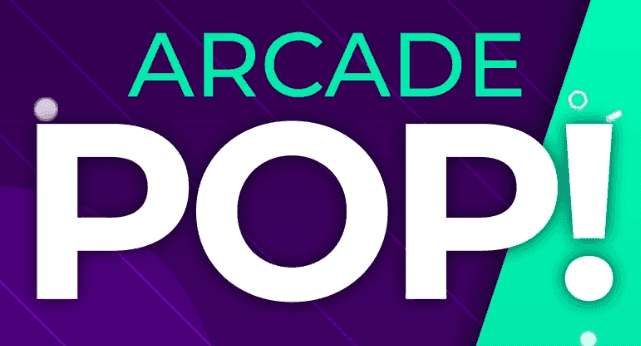 This is another most popular overlay template in the 'Nerd or Die' website. This YouTube overlay is full of eyecatching popping colors and is fully compatible with streaming software like OBS Studio, Streamlabs OBS, XSplit, and StreamElements.
Its complete streaming package comes with the alert pack which can be installed with one-click, event list and chatbox widgets, After Effects project files, etc.
As of now, 'Arcade Pop' overlay is available for FREE as a Christmas offer. Please note for you will only get an overlay template for free and not overlay source files, alerts, etc. For buying a complete stream package you will have to spend $30 (with source files) and for the only Overlay with source files, you can pay $20.
Must Check: 11 Deadly PUBG Mobile Players in India
4. Predator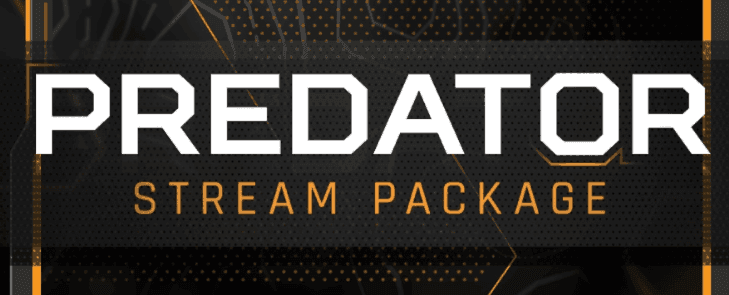 Motivated by games like worlds of Apex Legends and Destiny, this YouTube video overlay is also a very popular choice among gamers. For the mere cost of $30, you can get a complete stream package which includes animated alerts, overlays, widgets, etc. along with their After Effects project files.
Not to mention this YouTube overlay template is also fully supported on OBS Studio, Streamlabs OBS, and XSplit and can be used to stream like on YouTube, Twitch, and Facebook. This template is fully scalable and you can change colors, fonts, language, etc.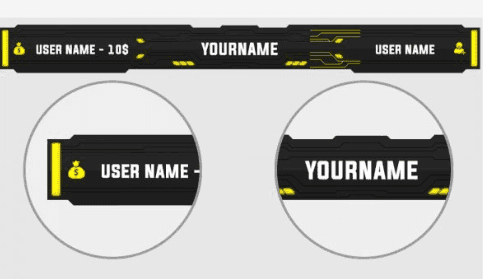 This is another minimalistic YouTube overlay for your next stream and comes for FREE. This is an animated overlay with basic functionality with no requirement of special fonts.
This overlay is developed by wdflat.com and is very basic. If you are just starting and don't want to spend money, you can use it.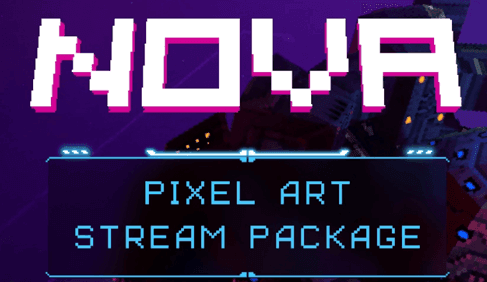 At a first glance, I thought the Nova overlay template is inspired by the Minecraft game, but I was wrong as officially there is no such announcement from its creators and basically, it is a sci-fi theme which will give a retro vibe.
There are 2 modifications of looping animated background in this animated YouTube overlay template. One has a beautiful space scene that features a low-poly space station and an unknown planet. The other variation is simply the background of the twinkling star. It also has unique elements for your webcam and countdown.
"Nova – Pixel Art" stream package price is $30 which also includes source files. You also have options to buy only overlays or alerts with or without source files.
StreamElements has its own overlay manager, which you can use to manage your overlay over the cloud and can access anywhere in any device. Basically, they provide you with an overlay editor, which can be used to create, edit, duplicate and customize your overlays with ease.
These overlays can be used for Twitch, YouTube, Mixer, and Facebook Gaming.
TL;DR
If you are not able to read the complete article, please check out the list of YouTube overlays below with a recommendation.
1. Uplink – Recommended, cheap, Popular
2. Glitch 2 – Recommended, Popular
3. Arcade Pop – Must try
4. Predator – Recommended, Popular
5. Chroma Circuit – Free
6. Nova – Pixel Art – New, Must try
7. StreamElements – Must try
Bonus YouTube Overlay
8. Frontier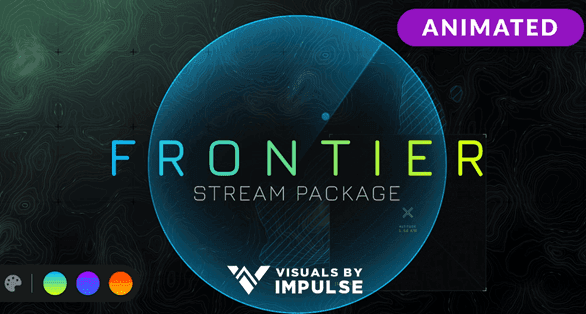 This animated overlay template is from 'Visuals by Impulse' and is available in 3 color schemes viz. Blue-green, Purple-blue, and Red-yellow. Apart from YouTube, this overlay can also be used for Twitch, Mixer, Facebook Gaming.
Each element of this template is highly scalable and comes with a readme guide for easy setup. Its complete streaming package contains Alerts, Overlays, Profile alert, Package PSDs, Animated Project Files (.aep), etc. You also have options to show different screens to your viewers like starting soon, intermission, stream over, etc.
The price of the 'Frontier stream package' is $30 and if you want a non-animated version, you can get that for only $15.
---
I am sure you must have liked this informative article on "best youtube overlays for streamers" and if you are a gamer, you are going to try some of the above mentioned YouTube overlays for your next live stream.
If you have any other template or overlay in your mind, just shoot the comment below and do not forget to subscribe to Tech2Blog.com by Email as we will keep updating this article time to time with new YouTube overlays and other templates.