The 5 Steps to Starting an Online Business from Home
Starting an online business can be a way to take control of your financial future and become your own boss, self-reliant on your own business. It can be challenging to get an online business going, but once the ball is rolling it becomes hard to slow down the momentum.
Here are five steps to help you get started.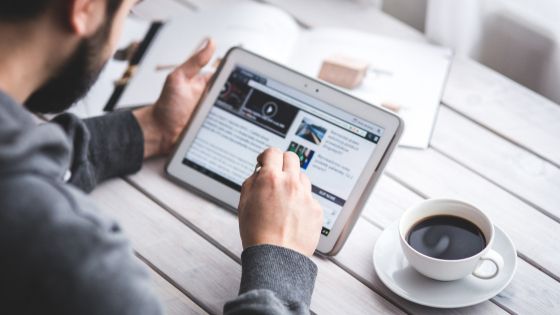 Turn Your Idea into a Plan
Having a great idea and the best intentions is a good start, but if you don't take action the opportunity will pass you by. Start forming a business plan early. What are you going to do? How are you going to do it? Where will you get your revenue from and what will you do with it?
There is plenty of information out there to help guide you, so do your research. Investigate the existing market and see where you could find a niche.
Get Equipped
Every online business needs a nerve centre. This is the computer that will be the primary interface between you and your business. You will use it to manage communications, complete product and market research, and process your finances.
Laptops make the best choice. They are mobile devices, letting you take your office with you wherever you go. Choose a capable and powerful laptop that you can rely on. Look for Intel Arc™ technology so you know you have something that performs at the highest level.
Create Your Domain and Your Name
This is the first major step to take when you are creating an online business. You need a website backed up with an email service to give yourself a presence on the web.
You need to decide on your name, and maybe even start thinking about a logo and brand identity.
When you start building your site and carving out your space on the internet, be ready to do business right away.
The early customers can be your most loyal and will help spread the word about the new store they have started using. Make sure you treat them well and can satisfy their demands.
Arrange Your Finances
With some luck, the money will start coming into the business thick and fast, and more money means more problems. Make sure you know how you are going to satisfy your tax obligations and operating costs.
There are plenty of online accountancy services that can take care of a lot of the paperwork for you, letting your concentrate on your business while they keep your books up to date.
Have a Marketing Strategy
You need to get your name out there if you are going to build your customer base and push up your profits. Look at the different marketing strategies available to small businesses.
Pay-per-click services can be a cost-effective way for a small business to advertise on a grand scale without having a big budget.
There are many different ways to advertise your online business, including creating a social media presence that helps increase awareness and can team up with existing influencers.
Follow these five steps and you will be on your way to online entrepreneurial success. These steps may seem small and straightforward, but every big journey begins with a few small steps.