Amazing Online Business Ideas You Can Start Today
Did you realize that over 65 percent of small businesses are started at home? In the past decade, the Internet has become a platform for entrepreneurs looking to start a lucrative online business. While starting an online business may seem relatively simple, it is actually a bit complicated.
Coming up with an idea for an online business is the first challenge a person will face. Instead of rushing through the market research process, you will need to take the time to flush out the details of an idea to ensure it will be worth the investment.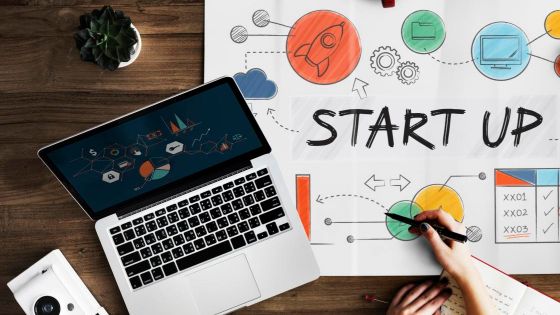 Reading this article about starting a business can be helpful when trying to get a new venture off the ground. The following are some amazing online business ideas you can start today.
Setting Up an E-Commerce Store
In the past, setting up an e-commerce store was very challenging and usually extremely expensive. With the rise of platforms like WooCommerce, it is easier than ever to get an e-commerce store up and running. Before you begin the process of setting up your online store, you need to consider what you will sell.
Ideally, you want to find a niche market to move into. Trying to go up against online juggernauts like Amazon can be difficult, which is why honing in on one type of product is essential.
If you are apprehensive about setting up your own WooCommerce site due to a lack of experience, finding a support partner to assist you is vital. Finding the best WooCommerce support partner will require you to do a bit of research. Getting this type of professional help will allow you to avoid mistakes that may compromise the look or functionality of your site.
Make Money With Your Knowledge of Social Media
Do you have a knack for creating a buzz on social media? Have a number of your social media posts gone viral? If so, leveraging your knowledge of social media to start a business is a great idea. Both small business owners and large corporation managers are hungry to make their mark on social media.
Generally, the people in charge of running a business will not have the time to make social media posts. By offering your services to other entrepreneurs, you can start a lucrative business with minimal overhead.
Providing potential customers with a portfolio that shows your success on social media is crucial. A business owner will want to make sure they are giving money to a person who knows what they are doing, which is why a good portfolio is a must.
Becoming a Virtual Assistant is a Good Idea
Small business owners generally need a lot of help to keep everything on an even keel. Instead of hiring employees before they are really needed, most business owners will seek out the services of a virtual assistant. These assistants can help do everything from making travel arrangements to managing expenses and payments.
In order to have success as a virtual assistant, you need to be very organized and detail-oriented. You will also need a functional computer and a dependable Wi-Fi signal to do this job. With all of the different online job boards, you should have no problem landing a job as a virtual assistant.
Hard Work is the Key to Success
Some people think that owning an online business means they don't have to work hard. In reality, you will work harder in a business you own than you will ever work for someone else. The time and effort you invest in building a successful online business will be worth it in the long run.
---
Do let us know if you have any other amazing online business idea through your comments and do subscribe to our blog for more interesting articles.