Seven Apps You Absolutely Need in Your Life
Smart phones have become one of the most common technological accessories of the modern age, and the countless functions they provide make them incredibly useful. Apps can do everything from acting as a GPS, to measuring the results you acquire from working at the gym. The functions these apps provide can make your life incredibly convenient and the only problem is, there are so many of them. Let's examine seven of the best apps you need to have in your life.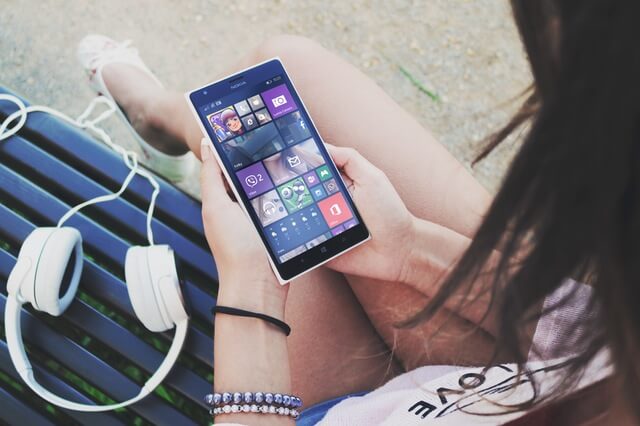 Cloze
Social networking and smart phones go hand in hand. You can use your phone to call others, while social networking will allow you to contact people who may not even have phones. The problem is, there are so many social networks to keep track of. It can seem like a full-time job trying to manage just one of them.
Cloze attempts to make those things easier by allowing you to integrate all your social networks into one. This means you can email, browse Facebook, tweet to Twitter, and peruse LinkedIn from just one app.
Concur
This app is designed for self-employed people, but can work for any type of situation where you have expenses. It allows you to quickly connect travel apps while monitoring your expenses. This can be used on vacations, while moving, or when you take a business trip. The best part is it can even record your hotel bookings and can quickly and almost effortlessly keep track of the costs associated with your travel.
Dark Sky
Most weather reports work on a fixed basis and state the chance of precipitation at set intervals, which isn't always the most useful. Dark Sky allows you to know when the weather might change. It can state things like "Thunderstorms starting in 12 minutes with an 80% chance of rain." It is great for creating more accurate travel plans while on the go.
KeyMe
Forgetting or losing your keys is something we do. With this app, you can have a digital backup of your keys you can restore at any time by visiting a KeyMe kiosk or waiting for them to arrive in the mail. KeyMe requires a fingerprint scan, which makes the copies of your keys more secure. If you ever lose your smart phone, this means others won't be able to break into your home as well.
NorthStar Security Apps
Monitoring your security has traditionally been best done by someone stationary so a third party can monitor if your home is safe and sound while you're away. NorthStar Home security apps allow you to peek into your home while you're away and will give you alerts telling you when there may have been a security breach. This cuts out a lot of cost to you as a consumer and puts you in control.
Trello
The ability to visualize your to-do list is one that only a few apps can deliver. Trello is one such app that can help you keep track of everything from your homework to your quarterly business plans. Trello lets you color code, customize, and move your tasks until they make sense for you. This allows you to make the most important things easy to see. The best part is that Trello's lists are shareable. This means you can move them across lists and share them with other people, which makes it a great work or life app.
Check
Bill due dates and your bank account balance are two things that are incredibly easy to forget when you have a busy life. Check helps you monitor both while making it easy to pay your bills on time. If you have a bank account and a credit card, you can make Check monitor the two totals. This can help you avoid things like overdraft fees when it gives you a heads up.
Apps are designed to make your smart phone more flexible than you ever imagined. You can perform numerous tasks on the go, monitor the security of your home, and make it so you never forget to pay a bill on time again. The above list are just seven must-have apps for your life. Given the fact that new apps are in development all the time, there will likely soon be an app for anything you could ever imagine!

Author Bio.: Brooke Chaplan is a freelance writer and blogger. She lives and works out of her home in Los Lunas, New Mexico. She loves the outdoors and spends most her time hiking, biking and gardening. For more information contact Brooke via Twitter @BrookeChaplan