Awesome Thing You Need to Know About Content Marketing
Content. It's everywhere. Everyone wants a slice of the action. It's been heralded as marketing royalty. We've heard it all before. But, when it comes to content marketing, do you know what you are doing? Many people think that content marketing is merely blogging. It's so much more than that. If you want to ensure that you are doing it right, there are some awesome things that you need to know about content marketing.
Finding a Niche (And Sticking to It)
Think about your business. You need to decide what you are going to create content about. When it comes to content marketing, it's oh-so-important that you find your niche. Your niche may be about an individual service that you provide. It could be providing amazing how-to guides. You could have a specialist subject on current affairs within your industry. Whatever it is, find your niche and write. Having a niche makes you an authoritative voice.
So, if you don't know anything about the upcoming election, don't write about it. You need to be an expert, an authority, a voice. That way, your content will shine through.
Recommended Article: Top 5 Reasons why New Bloggers get banned from Google Adsense
The Age Old Outsource versus In-House Copy Debate
Outsource or In-house? When it comes to copy, many people aren't sure what is best. If you are new to thru world of content marketing and SEO as a whole, then look at the best way to outsource SEO. After all, you need to get this vital piece of digital marketing right. If you don't, it could end in disaster. But, do make sure that you are utilizing your in-house talent if you have it.
A keen writer or authoritative voice could produce excellent copy for your company website or social media. A holistic mix of outsourcing and in-house could be a great way to go. Plus, you can ensure that your employees are learning something new too.
Research. Write. Think.
Many people have a habit of putting pen to paper, or finger to keyboard, and blindly writing. This is great if it's a draft copy. Make sure that you are researching, writing and ultimately thinking about your content. Your copy is going to be held against your company name. With that in mind, it needs to be nothing short of brilliant.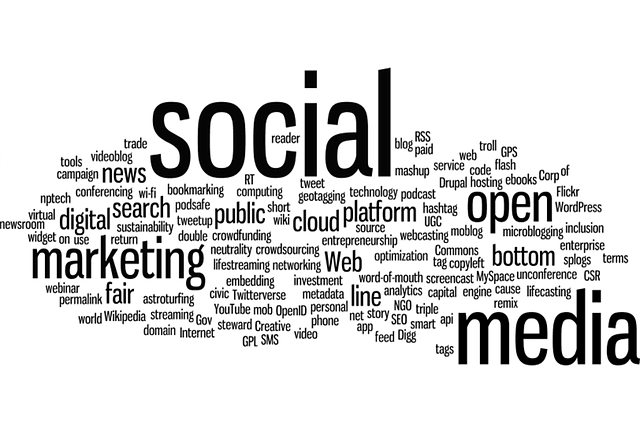 Beyond Blogging: The Future of Content Marketing
Blogging is the soul of content marketing. But, it's not the only avenue to explore. You can look into creating eBooks, videos and white papers. It's not all about having a blog in place. It's about creating content that is engaging and visual in all aspects of the term. Think about your demographic, their likes and dislikes. How do they engage with your brand? Create content that resonates with them. You'll be on to a winner in no time.
Content, as you can see, is a great way to ensure that your business is going from strength to strength. From the written word to the visual, you can ensure that your customers and audience are engaged and ready to buy. It's that simple.