How I Made My First $10 Using Chitika
I am sure, you must have heard about Chitika, which is one of the best alternatives for Google Adsense in the US, Canada, and other countries. You must be surprised to know that the name "Chitika" (pronounced Chih-tih-ka) is taken from Telegu (a South Indian Language) Language and means "snap of the fingers", and represents the speed at which Chitika online ads display on a website. This website monetization ad network company usually is good for U.S., Canada traffic, though Indian and all other country publishers are allowed to join the program.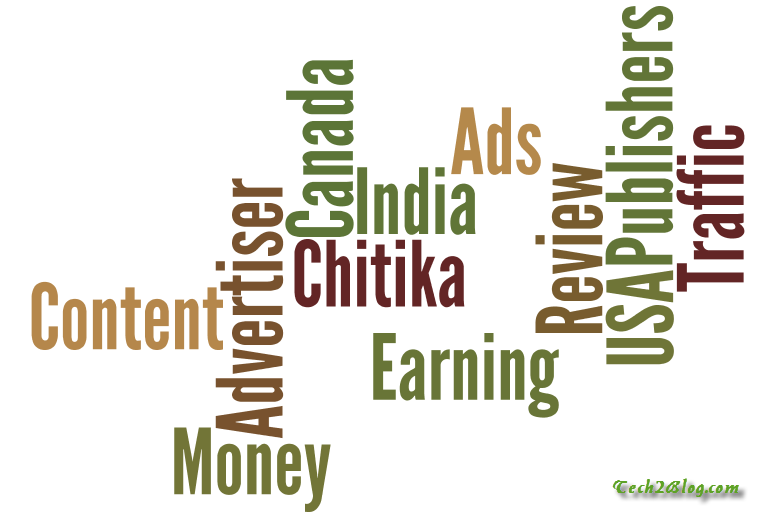 What is Chitika?
[UPDATE]: Chitika is now closed
As per my understanding, Chitika is an Ad network company that gives advertisers a platform to show their product and get traffic to there websites and give publishers a chance to earn money by showing ads on their website. Formed in 2003, now Chitika has gained new height and success with offices in the U.S. and India. Chitika is lead by CEO Venkat Kolluri and CTO Alden DoRosario.
My Success Story with Chitika.com
Though I should have not called it as a success story for Chitika, as I have only got payment of $10 from them and have some cent in balance but sharing our Online earning is always an inspiration to new Bloggers.
Recommended Article: How To Make Money with RevResponse
When I started using Chitika ads code in my site (not this one), I was having very low traffic from US and Canada region, which I thought is the main reason for low earning from Chitika as for the same amount of traffic I was making good with Google Adsense.
After using Chitika for many months, I got a little frustrated as Chitika ads were not making any money for me, so I removed them from my site.
If you see my earning report of Chitika below, you will find that I have $0.0 earning in some months, this is the period I removed ads from my site.
Again in the month of May 2012, I thought to give Chitika again a try and was happy to see some progress in Chitika revenue, though not big, as I implemented it only on 1 site with 500-600 traffic per day. And soon in the month of December, I received my first earning through Chitika of $10 and I like their fast payment system through PayPal. They can also send your cheque if you want but for that minimum payout is $50 and you will have to wait longer.
Let me tell you that this is not my first online income, I have already earned thousands of $$ form other networks like Adsense, Infolinks and through sponsored posts but it always feel good when you receive your payment.
Bottom Line
Chitika is a good network and you can really earn well if you have good traffic from countries like the US, Canada, Australia, etc. If you don't have Google Adsense account then Chitika with Infolinks can be the best alternative for you and can really boost your online income. If you have signed-up with Chitika and earning from it, then do share your views about it, as some may be earning $1000's from Chitika per month.
Chitika is Ad network company through which website owners and webmaster can make money by showing Ads. Will recommend Chitika only if you have US, Canada region traffic.