CPA is an online marketing model that allows advertisers to promote their products by paying only for specific user actions. These actions include clicks on an ad, form completions, purchases, registrations, and requests for a callback.
The CPA model is used by advertisers to track the effectiveness of their campaigns and evaluate profitability without the need to pay for impressions or clicks.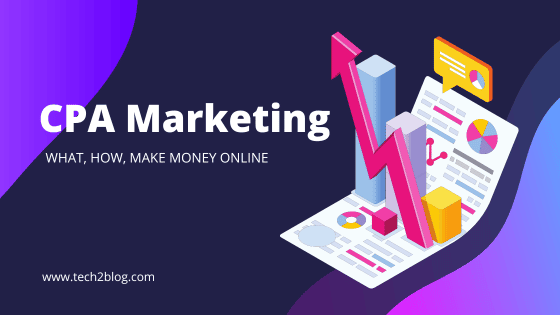 Table of Contents
How does CPA marketing work?
In CPA marketing, there are four parties involved: advertisers, affiliates, clients, and an affiliate network, which acts as an intermediary between the first two participants.
Advertisers, such as online stores, need targeted traffic through the CPA scheme, and affiliates have a source of traffic and want to earn money. The advertiser pays the CPA network for finding a suitable partner, who in turn attracts potential clients. And thus, the entire process begins with finding the CPA network.
The advertiser chooses a suitable CPA affiliate network and provides all the information about their campaign, including the type of targeted action required from clients. They also set the amount they are willing to pay for each completed action.
The CPA network looks for a suitable performer – an affiliate, who "persuades" potential clients to take the desired action for the advertiser and receives compensation for it.
The CPA network takes its percentage from each transaction, as it performs a number of other functions in addition to intermediary work:
Excludes dishonest partners;
Analyzes the effectiveness of advertising;
Calculates targeted actions;
Analyzes the effectiveness of affiliates' work;
If necessary, generates advertising materials;
Calculates the average payment for the targeted action;
Defines the list of mandatory conditions.
Affiliate CPA marketing
Affiliate CPA marketing is a powerful tool for online business owners who want to monetize their websites and increase sales. It involves using the opportunities of third-party partners to attract potential customers and stimulate sales.
Often, to create a more effective form of digital advertising, affiliate marketing is combined with CPA. In this way, the partner can expand the sources of their earnings and channels for promoting products. This gives them more tools and solutions for working with customers, and customers get varied content and forms of motivation.
When these two forms of advertising are combined, it results in a more powerful tool for attracting customers, providing maximum return on investment from advertising campaigns.
For example, using partner CPA marketing, the advertiser pays their partners only when they successfully convert leads into sales. Thus, any risk associated with unproductive campaigns is eliminated, and attention can be focused on successful ones.
The payment for CPA is determined by predefined actions, not just clicks, allowing companies to obtain more information about customer behavior and make more targeted decisions about allocating resources for future advertising.
Mobile CPA marketing and networks
Mobile CPA marketing is very similar to classic CPA, only the ads are placed on mobile devices. The company collaborates with mobile applications that place an advertising banner there.
If the application user clicks on the ad and performs the target action, the mobile application receives a percentage of the profit from it. This can be compared to commercials integrated into videos on YouTube, only here the ad is integrated into a game or application on a smartphone. Special CPA networks work with mobile CPA.
How to get started with CPA marketing
Step 1. Create a website
Sometimes a CPA affiliate network doesn't register partners who don't have personal websites. After all, to attract an audience and encourage them to take desired actions, you need some platform.
For example, the same social media group. For webhosting, you can checkout Interserver features. They are US based web-hosting company.
Step 2. Select a niche
When choosing an advertiser to work with, you should focus on the interests of your audience. Properly selected niche and products allow you to attract the maximum number of interested customers and earn a good income from it.
Step 3. Select a company
Everyone wants to work with well-known companies. But this is not always a good solution, given the large number of interested parties and high competition. An alternative solution would be to promote products from a less well-known company. But be sure to familiarize yourself with the requirements for receiving compensation.
Step 4. Select an offer
After joining the CPA network, you will be presented with many offers from various companies. Don't overload yourself with everything at once, but assess the appropriateness of such offers and their alignment with your goals and resources.
Step 5. Drive traffic to the website
Now you have the task of doing everything possible to meet the requirements of the CPA network. This includes obtaining fresh and lively traffic to the page and then directing potential customers to the advertiser. To do this, you need to have internet marketing tools: SEO optimization, content marketing, targeting.
How to make money with CPA marketing
Working with CPA marketing is a labor-intensive process that requires the right approach and consistent actions. It is not enough to simply collaborate with a COD affiliate network, place a link, and wait for interested users to click on it.
To convert your actions into profits, you need to know the following tips:
Use different types of marketing;
Constantly learn and experiment;
Avoid shadow networks;
Work through a CPA manager.
Conclusion
CPA marketing can be an excellent way to increase your profits with minimal risks. It's important to choose the right CPA network and ensure that you not only understand the basic principles of its operation but also adhere to all the conditions.
With the right approach and constant analysis of your work, CPA marketing can become an excellent way to increase profitability and success not only for companies but also for those who are involved in finding high-quality traffic.