Serif WebPlus X7 Free License Giveaway
Web designing now has become one of the most talked word and work of the internet, now everyone wants to show their presence on the internet and are getting online through websites. With this internet revolution many web designers are making their living and those who don't know how to code a website, they're using website creating software and successfully building a website for their clients. Today we are feeling very proud to announce our first official giveaway, which is a FREE lifetime license of Serif WebPlus X7 software. This is a professional web-designing software from Serif and very helpful for freelancers and web designer.
Features of Serif WebPlus X7
WebPlus X7 is full of awesome features and functions, and you will come to know about deeply about them when you use it. Below are the only few of them.
1. Full HTML 5 compatible.
2. Design Unlimited sites with unlimited pages.
3. No monthly fees and subscription.
4. Drag and drop tools.
5. Publish website to any web hosting easily.
6. Easy preview of a website in IE, Firefox and chrome.
7. Easy social widgets integration.
8. Free website templates with great support.
9. Easy integration of Video, graphics, and pictures.
10. Search engine friendly sites.
11. e-commerce ready.
12. Advertisement ready.
Being truthful, I am a very old user of the Serif WebPlus website creating software and have used an older version of it. From past and present experience I can say that it is one of the easiest website creating software which can create awesome and eye catching websites and everyone should use it.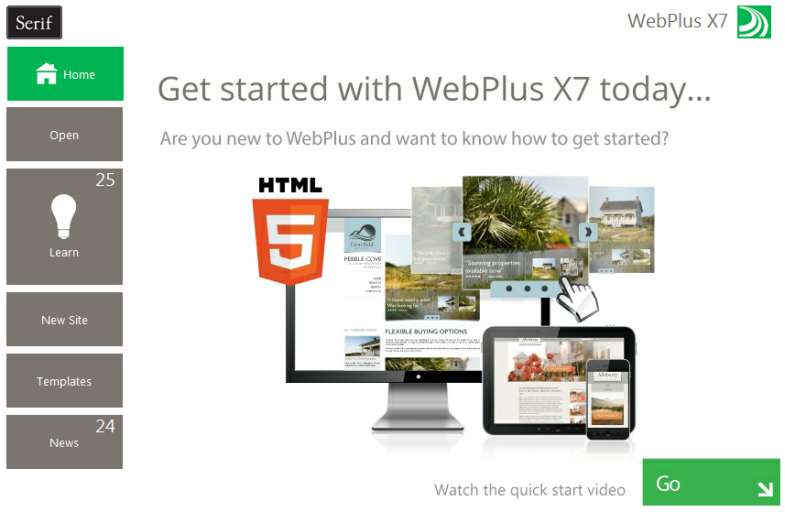 Creating a website with WebPlus X7 is very easy & simple and as soon as you start it after installing it, you get a welcome screen as above and from there you can start building your website by using free templates for ideas. All these templates are royalty free and you are authorized to use on unlimited websites.
You can easily drag and drop custom menu, images, buttons, graphics videos etc. and can easily link any page URL to them. The most beautiful feature from blogger's and search engine optimization point of view in this software is its capability to add meta description and keywords to each page of your site including home page by just going to page properties. You also have the option to allow search engines to find your site or not with just one click.
Don't worry about advertisement too as WebPlus X7 also take care of your website monetization and you can easily add your Google Adsense HTML, asynchronous and synchronous code or any other advertising network code.
As per the latest requirements of the web, WebPlus X7 also allows users to add Google map, slider, social widgets, Java Applet, interactive forms, rollover, animated marquee etc. and made this software a must-have for everyone indulge in website creation.
WebPlus X7 Free License Giveaway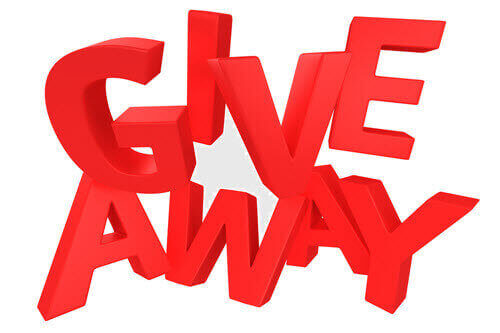 Hi Web designers and bloggers, on this 65th Indian Republic day we are organizing our first giveaway and giving 5 free lifetime license of Serif WebPlus X7 professional website creating software. This giveaway will last for 30 days, so that everyone gets a chance to WIN this awesome piece of software to create HTML5 ready websites. This amazing software worth £75.05 or Rs.8,000 approx. and is a must have software for all web designers and freelancers. Follow below simple steps to get a chance to win. Maximize your winning chances by following all the steps.
Note: This giveaway not only sticks to India but is also for International visitors. So participate and Win. Good Luck to all the participants.
Results of Serif WebPlus X7 Giveaway
Results for this giveaway will be announced by 1st March 2014 through this post and also via Email. You will get a license directly from Serif.com, so provide your correct email address.
---
Hope you like this giveaway and will participate in our upcoming giveaway as well. Let us know if you have any feedback for us and share this giveaway with your friends too. Good Luck.