Zero Bounce WordPress Plugin Review [Decrease Bounce Rate]
Keeping our website bounce rate to a minimum is a very essential task and is a topic which should be worked upon by bloggers seriously. Today I am going to review the Zero Bounce WordPress plugin, which will surely boost your sales and will decrease your bounce rate.

If you are a blogger or webmaster then you must be concerned about your visitors and I am sure you must be tracking how they enter your website or blog and how they leave.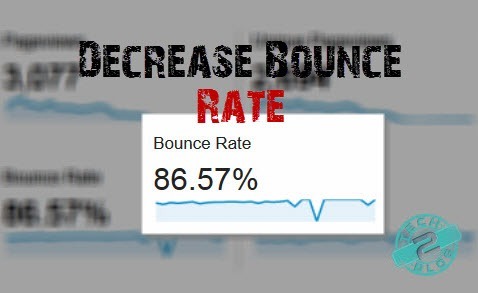 Getting visitors to the website and engaging them is a very tough task if not done rightly. If visitors don't find your blog interesting and engaging they can leave it even before reading a single article and can increase your website bounce rate, which is not good.
So lets know first What is Bounce rate?
What is Bounce Rate?
According to Google, "the percentage of single-page sessions, i.e. sessions in which the person left your site from the entrance page without interacting with the page is called Bounce rate."
In simple words, it is a rate by which visitors leave your website or blog after reading single page or not reading at all.
The reason for increasing bounce rate are many and we are not going to dig it deep in this article.
It is found that the major number of users hit back button to navigate away from a website, if they are referred from a search engine or from any other website and thus it increases your bounce rate. So to solve this problem the Zero Bounce WordPress plugin comes to picture.
Recommended Article: WP Auto Affiliate Links Review
This plugin is very customizable and can be used easily on your website to decrease the bounce rate or increase sales. Below are some of its features.
Features of Zero Bounce WordPress Plugin
Major SEO Boost
Increased Sales
Lower CPC with Adwords
Sales with Affiliate Marketing
Build an Ultra Profitable List
Make Money with Adsense for Search
Easy to setup
Get Quality Feedback and Fully Optimize Your Site
Improve Conversions with Site Networking
I like the unique idea of Zero bounce WordPress plugin to convert visitors into sales while they want to leave your website. The working of this plugin is very simple and whenever a visitor of your website hit back button in web browser, he/she will be redirected to the page you wish him to visit.
It can be your website home page, sales page, opt-in page, affiliate product page, etc. and thus increasing your affiliate sales or decreasing your bounce rate if you choose your website as the redirected URL.
The other feature which I like the most is its capability of dynamic redirect rotation and it allows you to automatically rotate many redirect URLS which are good for your split testing and will help in increasing your conversion rate.
Know more about Zero Bounce WordPress Plugin here.
Configuring Zero Bounce WordPress Plugin
Configuring this plugin is very simple and it will only take a few minutes to do whole setup. We are not going to show you how to configure Zero bounce plugin as it has been already done by its creator.
See below video to see its setup.
Price of Zero Bounce WordPress Plugin
The Zero bounce plugin gives you different options to buy according to your usage. If you have 5 Sites or less, then you can buy it only for $49 with Lifetime 24×7 Free updates.
If you have up to 15 websites or blog, you can buy Zero bounce plugin for $69 and if you have more than 15 sites you can buy 300 sites license only for $149.
I will recommend you to first buy only 5 sites license and implement this plugin in a few of your sites and then track how this plugin is performing for you. You don't have to lose anything has they provide 30-Day money back guarantee, so don't wait and buy this plugin now.
Hope you like the features of the Zero bounce WordPress plugin as we do and will definitely try on your websites and blog. Do let us know how this plugin worked for you and how much bounce rate you are able to decrease. If you have any questions, please don't hesitate to ask and leave your comments and feedback below.
If you like this article, please take a moment to share this post with your social network and We will appreciate that!
Zero Bounce WordPress plugin is a must have plugin if you are looking to decrease your bounce rate or even increasing your sales. I will suggest to must try this plugin as it comes with 30-Day money back guarantee and lots of awesome features.