Fotor: Design & Deliver your own custom Christmas cards
Christmas is near and you must be thinking to send Christmas & New Year wishes to your loved ones. In this article, we will talk about Fotor.com which is a platform to edit your pictures and design stunning graphics like greeting cards, banner, Facebook cover, Twitter post, Instagram story, YouTube thumbnail, Certificate, Postcard, etc.
The best way to have graphics is by purchasing it online through websites like Fiverr or PixelClerks, OR design it by yourself.
Designing your own graphics like a holiday card, Facebook post, Invitation card, Certificate for course, etc. is less expensive, and gives you more flexibility.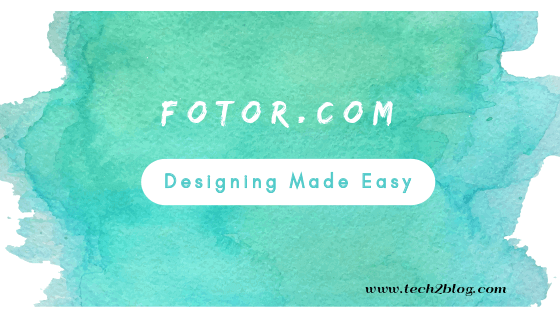 There are a number of websites which lets you design your graphics online for free and may charge additionally for the other resources. But, today we are going to tell you about Fotor.com which is an easy to use photo editing and designing platform.
Features of Fotor
Banner Maker
Frames
Text
HDR Photography
Make beautiful Collage
Beauty Mode
Photo Effects & Filters
Design graphics
Thousands of Clip Art
Variety of templates
Android & iOS app
Wide range of stickers
There are mainly 3 things which you can do in Fotor i.e. Edit, Collage & Design. All these 3 things are available on their web platform, but not on Android app.
Let's talk about these 3 main options in details.
Edit
This option is best if you want to get most out of your existing pictures. In this mode, you can do basic editing like crop, rotate, fine-tune, color-correction, etc. This mode also lets you apply different effects, frames, sticker, and add text. It also has a 'beauty' mode for portraits which is very helpful in re-touching your portraits.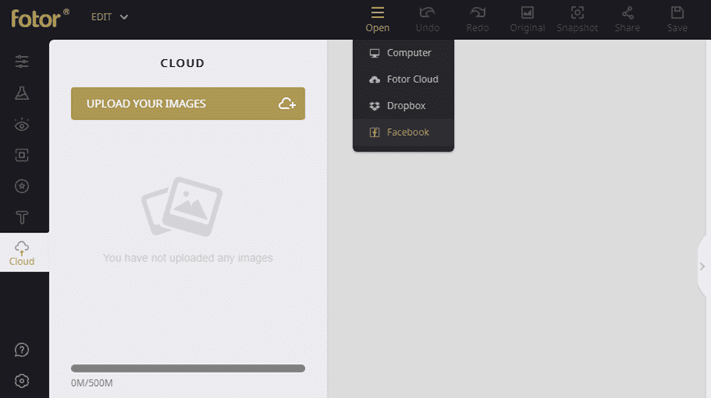 Its Android & iOS app also supports this feature.
Collage
Collage is itself self-explanatory and Fotor offers you 4 types of Collage i.e. Classic, Artistic, Funky, & Photo Stitching.
You just have to choose the collage type and it will open the 'Collage editor' for you where you can put your pictures and make eye-catching Collage.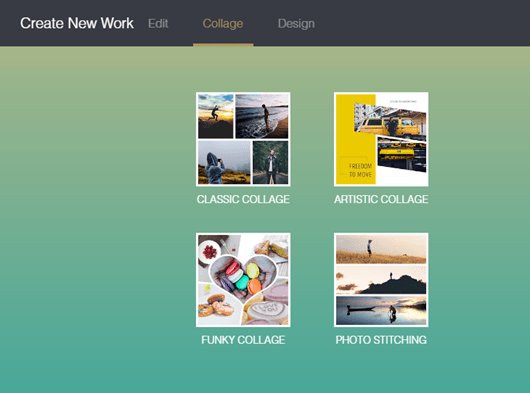 Its Android & iOS web also supports this feature.
Design
'Design' is where you can create any type of graphic.
You can choose from categories like Resume, Mobile Wallpaper, Youtube Channel Art, Facebook Cover, Twitter Cover, Poster, Logo, Social Media Cover, Social Media Post, Marketing, Events, Documentation, Banner Ads, etc. and create a stunning graphic for your personal use or for your customers.
If you are into freelance designing, this tool can help you a lot with its pre-design templates.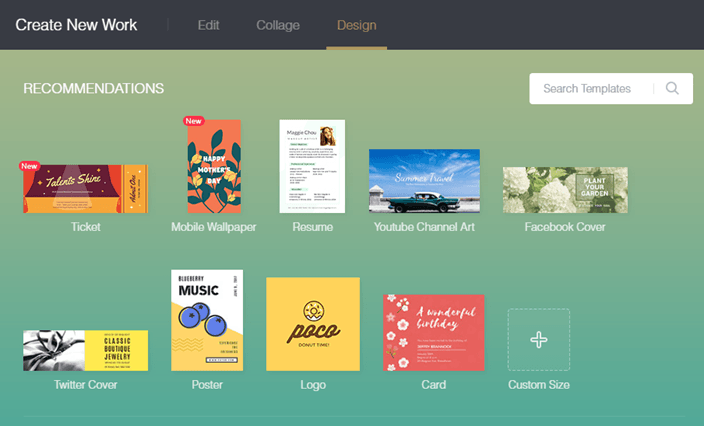 If you have already used Canva, you will have the same feel in Fotor also. This feature is not available in its mobile application.
How to Design Christmas Card using Fotor
To design a beautiful Christmas card for your friends and family, you just have to open Fotor.com and go to the "design section". There you will see different designs for social media, blogs, YouTube, marketing, events, etc.
There you can click on cards under "Events", or just search for "Christmas". Now, once the template is open you can modify its text, add your own picture, add stickers and save it. You can also see the preview like below.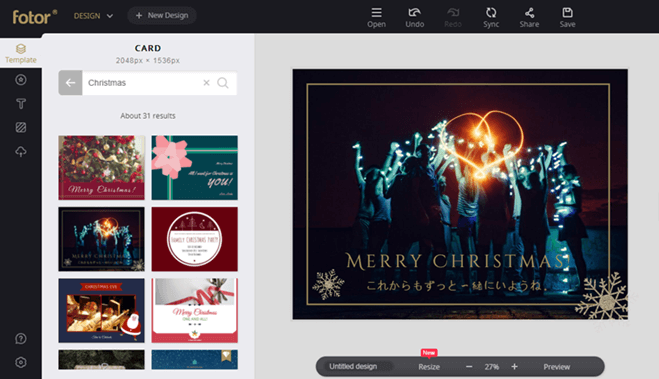 With personalized messages and greetings for any occasion, Fotor's card maker will allow you to create eye-catching greeting cards and photo cards in seconds.
Pricing of Fotor
Currently, to use Fotor platform, you will have to pay $8.99 USD/month and if you choose an annual subscription, you will get it at $39.99 USD/year which will roughly come as $3.33 USD/month, which is more cost effective.
Giveaway of 12 Months Fotor subscription
I am sure you must be excited about the upcoming holiday season and want to send holiday greetings to your friends and family or want to design a poster for your social media account. If you do and want to try premium fotor.com account, we have a good news for you.
Our team has collaborated with Fotor.com and we are giving THREE 12-months subscription code only for a few days. You just have to "Subscribe to our blog" and like or follow us on any one of the social media channels.
So good luck and take part in this giveaway.
Fotor 12-Months Subscription Giveaway

---
I hope you will try Fotor.com and will surely like it. Please let us know what are your views or comments on this article and Fotor.com. For more such articles, please subscribe to Tech2Blog.com by Email or like and follow us on social media channels.