What Makes a Good Logo: Key Dos and Don'ts of Logo Design
You are starting up a new business; after deciding your brand name, the most crucial task is to get a logo for your venture as It is a symbol of your brand identity and represents your brand image. There can be thousands of Starbucks worldwide, but what distinguishes it from others is its logo and, of course, the taste. During advertisements, promotions, and designing your website, a logo represents your work.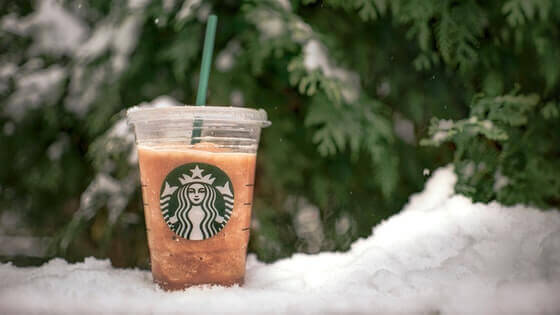 According to a study conducted by Chiranjeev Kohli et al. using a logo increases recognition speed. Macklin (1996) conducted a survey where Preschoolers were given visual cues and brand names; children remembered the brand names by looking at their logos. This study proves the importance of logos.
But do you know what makes a good logo? If not, then keep reading to learn more.
A Good Logo
A good logo comprises of a set of images that is sometimes accompanied by text. Besides looking pretty, it should be unique and catchy. A Simple one is more appealing than fancy and crowded ones. As it plays a huge role in your brand identity and will be printed everywhere, from your websites to brochures and business cards, it should be captivating so that consumers can recognize it quickly.
Do's of Making a Good Logo
Follow these steps if you want to create your symbol without any hassle.
1. Conduct thorough research
It is essential to survey the internet for some appealing ideas because it boosts your creativity. Internet survey also helps you avoid plagiarism as you don't want to copy any other brand.
The second purpose of doing research is to know who your target audience is? Researching about your buyers is a crucial step; you must know about their likes, dislikes, and preferences. E.g., if you are opening a graphic designing agency, so your logo must represent some designing skills; otherwise, you won't be getting many customers. Similarly, a pizza franchise should select a simple logo rather than a complicated one as the consumers are the general public.
You must learn the psychology behind shapes as they play a part in designing. You can research and then decide whether you should go for a square or a circle logo to win your consumers' attention.
2. Make decipherable designs
A mistake that capitalists and entrepreneurs mostly make is selecting a confusing logo that is not easy to read. If you choose an alphabetical design, your writing and font size must be readable. If your desired logo is difficult to read, then customers won't be attracted to your brand.
3. Focus on Font size and style
This step is essential for a franchisee who is going for an alphabetical logo. It shouldn't be too large or too small, as you want to get it printed on business cards. While designing, do check by zooming in and out and if it is readable in small sizes; if not, create another one.
For example, the M of McDonald's is visible from a distance and can be printed in the smallest font, and you can recognize it instantly. Similarly, font style also matters; go for typographic logos with a simple structure and a complex concept.
4. Select a good color scheme
Imagine the famous Google logo in black or white. It isn't easy because you have become used to it in these years. In the same manner, the color scheme helps the customer to recognize your symbol. Some basic color scheme is followed to catch the buyer's attention.
Colors represent emotions, and for this, you must understand color psychology. According to Jacobs et al. (1991), US students associated black with expensive and powerful, blue with dependable, trustworthy and high quality, red with love, purple with progressive and inexpensive, gray with reliable and high quality, and yellow with happiness.
5. Try color variations
A colorful logo looks appealing on the internet, on posters, and websites, but what if you want it to be printed on products such as beauty creams, chips, biscuits, and grocery items? For this, it must look good without many colors too. A Black and white color scheme is commonly used in printed versions so that your brand name becomes prominent. So, do check your design with and without colors before finalizing.
6. Consult with professionals
Franchises like Coca-Cola, Nike, and McDonald's spend millions of dollars on their branding because it's not just a symbol; it is their identity. So if you too want to create a lasting impact, you can take help from professionals like logo design valley. They will do all the necessary work for you and design your logo as per your preference and business image.
Don'ts of Making a Good Logo
1. Avoid following logo trends
One suggestion in this regard is not to follow design trends. These trends just get us all going in the same direction. You need to analyze the shift in innovation, followed by new technology, to give birth to a new visual image. So use your creativity along with your business values and create a piece that has timeless beauty.
2. Don't copy others
You can see many examples of copied logos around the world. In this digital era, nobody can hide plagiarism. Remember that you don't want your business to become meme material, and you must make your mark in the industry with an impactful symbol. It's not that difficult.
3. Avoid overdoing it
Keep your logo simple, don't try to complicate the design with excessive symbols and images. Look at Nike's logo, a swoosh; this is the most famous logo worldwide, having a net worth of $26 billion. Although Nike's logo has changed over time, they tried to keep it as simple as possible.
EndNote
A logo is not just a symbol; it is a mark that will distinguish your venture from others. It should be effortless yet elegant or funky according to your product, market, and consumer. While designing colourful logos, keep in mind that every country has its color psychology.
As there are many competitors in the market, it is quite challenging to make your own identity. Remember that logo is not everything, quality matters a lot, but to let buyers remember who you are, you must emphasize on all such branding elements and come up with something with a long-lasting impact.