Sensational Voice Changer for Discord & YouTube
Voice Changer software are becoming new buzz in the gaming world as a lot of new gamers are coming to the gaming world. Changing your voice and speaking in someone else voice with your viewers is really fun. In this article, we are going to review 'AV Voice Changer diamond' software which can be used as a voice morpher, voice recorder, etc. and contains voices of both male & female.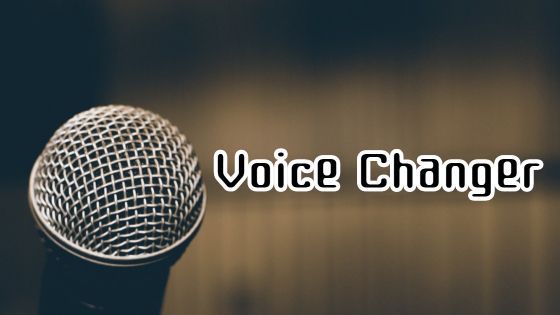 What is AV Voice Changer Software Diamond?
"AV Voice Changer Software" is an awesome voice changer software which you can use to change, morph your voice on all most all the popular platforms like Discord, OBS, Steem, Twitch, Skype, Viber, etc.
With this voice changer application, you can change or morph your voice or audio on Instant Messengers & VoIP Apps, Online Games, etc.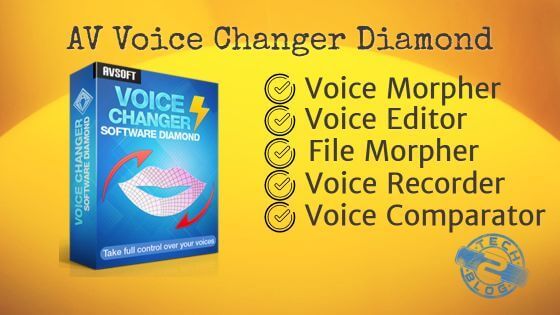 Features of AV Voice Changer Software Diamond
Voice Morpher.
Virtual Audio Working Method.
Nickvoices for male and female.
File Morpher.
Effect Library.
Voice Recorder.
Parody Maker.
Voice Analyzer.
Free Addons
Now, let see some of these features in detail.
Voice Morpher
This feature allows you to change your voice in real-time. It allows to precisely modifying the two basic qualities of human voice, Pitch and Timbre. Users can easily change, tune, improve, morph and create almost any vocal modification.
Voice Editor
Very good feature to modify the audio. You can cut, copy, split and can also apply any effect using this feature on audio file completely or partially.
File Morpher
Very unique feature if you want to quickly perform both audio morphing and file format conversion on a pre-selected list of files. You can also apply this feature on bulk files.
Voice Recorder
This is a built-in feature of Voice Changer Software Diamond 9.5 and you can record & preview your work in just 1 window. With this option, you can also capture audio/sound from any VoIP programs, instant messengers, Internet radio, playing-back music clips, etc.
Effects
This is my favorite feature of this voice changing software. It has numerous advanced voice effects and voice filters (30 Voice Effects, 70 Background Effects, 17 Non-human Voices, 40 plug-in Audio Effects and more).
I really like its background effects feature. You can add various background audio like military, fire, bikes, footsteps, natural sounds, aircraft, etc. Just check below screenshot for more.
Also, you can create your own high-quality voice-overs for movie, radio, YouTube narration, etc. Want to check samples? Check them here.
Voice Comparator
"Voice Changer Software Diamond" also have a voice comparison feature through which you can compare 2 voices to check the similarity and can quick-apply voice imitation. Looks like a forensic feature to me.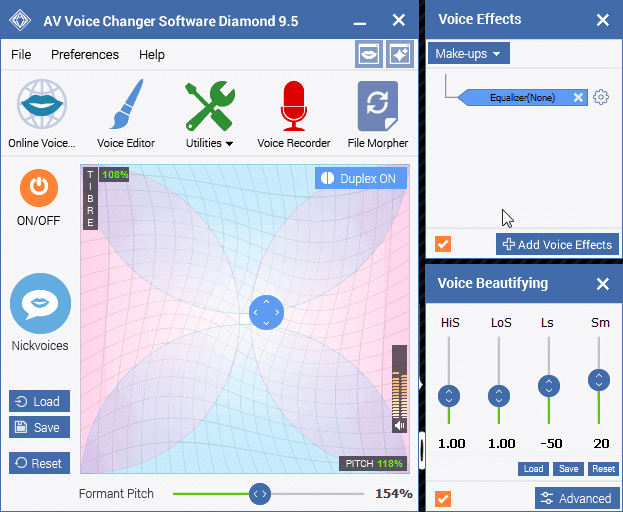 As you can see in the above screenshot, you can ON/OFF any feature anytime. That is what makes it more intriguing. You can enable or disable voice beautifying, voice effect, or voice changer anytime and all these are independent of each other.
If you find any distortion problem in this software, just observer you surrounding and see what could be the possible cause of the noise.
How to Change voice on Discord and YouTube using AV Voice Changer Software Diamond
Changing your voice on Discord and YouTube is very easy. You just have to run this software and choose the input device as "Microphone (AV Virtual Audio Device)" in discord setting and you are ready to amaze your audience.
Below is the screenshot from Discord Audio & Video setting. You just have to set your OBS or Twitch also in the same way.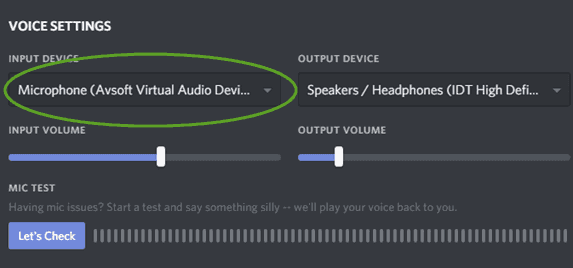 Similarly, if you are using OBS for YouTube live streaming, you can go to the audio setting and then choose "Microphone (AV Virtual Audio Device)" under 'Microphone/Auxilary Audio Device'.
Price of AV Voice Changer Software Diamond
Price of this useful and entertainment software is only $99.95. Also, you can try before you buy. Just check-out below link.
Note: Use code "VD30T2B" with above like to get 30% discount.
---
I really enjoyed this YouTube and discord voice changer software while creating this tutorial and hope you will like it too once you start using it on your YouTube, Discord, Twitch, etc. platform or during any other online play or while chatting online with your friends.
Please let me know what are your views about it and if you are already using it, what feature do you like the most in the comment section below.
For more such articles and future giveaway, please follow us on all the social media channels and do subscribe to free newsletter and do not forget to share this article.
Good software to change your voice on VoIP programs, role-playing games or web chat applications effortlessly. A must try software.