3 Apps that Transform Your Android Phone into Mouse/Keyboard for Computer
It's quite common to see a laptop being connected to a monitor and a wireless keyboard or a mouse being used like a desktop computer. But it's quite uncommon to see your Android device taking up the role of a mouse or a keyboard. Yes, you heard it right. Your Android phone can be easily transformed into a wireless mouse or keyboard? Here's how your Android-based portable devices can help you effectively use your Windows 10 PC to schedule your daily plans and projects better.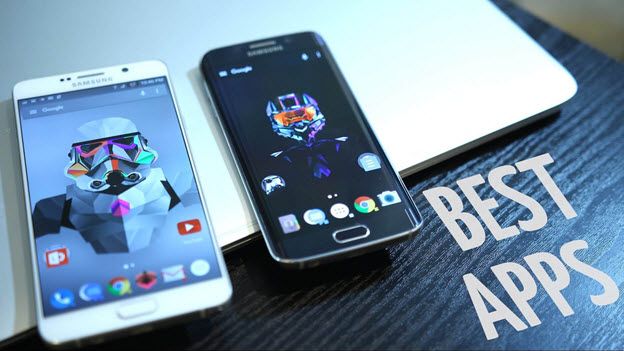 Here's a Quick Look at How These 3 Apps Can Convert Your Android Phone into a Mouse:
1. Unified Remote
Using Unified Remote Full 3.11.0 APK works as a great remote control for your computer. Connect your phone to the same Wi-Fi as what has been connected to your computer. Go ahead and launch the application. Skip the sign in process and it will automatically detect your computer, acting as its remote.
The first is the Basic Input option where you can control the computer mouse with your Android phone and with just a single or double tap on your Android device, your phone will work just like a mouse. You can even make your Android phone a keyboard for a computer by clicking on the small keyboard icon on the tab of your mobile screen. You can go back to the main menu and tap on File Manager to view all the files of the computer.
2. Remote Mouse
Remote Mouse modifies your mobile device into a multi-functional remote control for your computer. Start with downloading the remote mouse app to your android device or tablet. Next, install the remote mouse server on your computer. Connect both devices to the same Wi-Fi and you are ready to go. Touch, move or tap, use multi-touch gestures just like how you use your computer's trackpad.
The remote mouse also offers a few speciality panels to play movies, play music, control presentations and even open web pages with a single click. You can perform certain actions much quicker. Everything on your computer is right at your fingertips.
3. PC Remote
Download the app called PC Remote. This app uses Wi-Fi or Bluetooth for controlling purpose. You should be on the same WIFI network to perform various functions. Next, you need to install the PC Remote receiver on your computer. Connect the receiver to the smartphone PC Remote. As soon as the installation is done, you will see your computer name in the list. There are a lot of things that can be done using this little application. You can turn your android device into a mouse or use it as a touchpad. It runs smoothly and can do anything that you could possibly do with a mouse.
Whatever you type using your smartphone's keyboard will be reflected on your computer. Using this app, you can control the media too. You can adjust the volume, play and pause. It has a dedicated key for the browser where you can search, go back and reload. It has a fully-functional keyboard and also has a pre-installed layout for gaming purposes. It also has some utility tools that give you the live feed of your computer and you can control it by swiping up or down on your mobile device. Lastly, it also allows access to the files on your computer.
Author Bio:-
Dev Bhatt is the head of digital marketing at OnlyMobiles. He is a tech enthusiast and loves to review and write about gadgets of all sorts – smartphones, tablets, or any electronics. He's impulsive to check out what's new in the market and share his findings with his readers so they can make informed decisions when buying electronic devices. In sync for this love for gadgets, he is also an avid a gamer who loves to travel.