20 Awesome Portfolio WordPress Themes
WordPress is a free tool on the internet that helps you develop your very own blog and website for free. One of the best aspects of designing your website on WordPress is that it gives you the ability to be flexible and show your creativity through its themes which help you personalize.
Be it a website for artists, professionals, businessmen or engineers, you can show your individuality through the themes you choose and make your website stand out.
Here are some great Portfolio WordPress Themes you can explore and incorporate for your very own blog or website: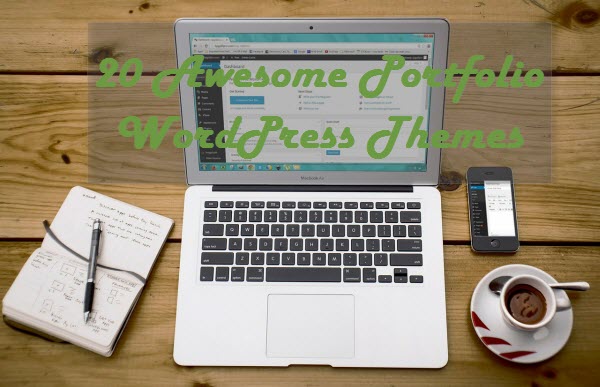 [UPDATE] Latest Portfolio WordPress Theme
Made: This is the latest portfolio WordPress theme by Minimal which is a perfect theme for all sorts of portfolio website and blog.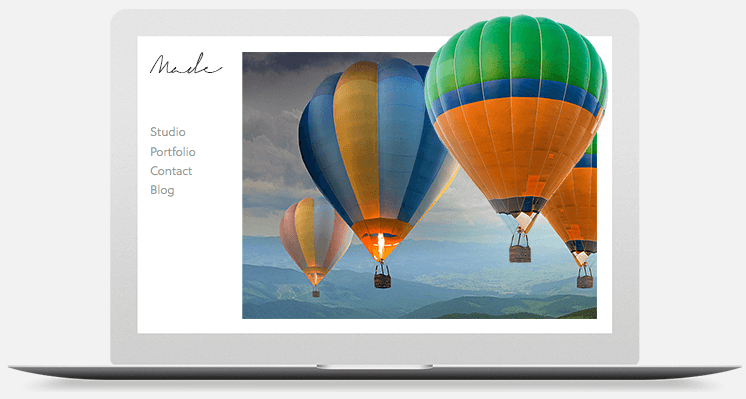 Every portfolio theme needs different gallery style for displaying their services, products, etc. and this theme exactly provides the same features with its different gallery styles like a masonry grid gallery, horizontal scroll gallery, carousel gallery and vertical scroll gallery. And additionally it also has portfolio projects section, which is a bonus point.
This portfolio wordpress theme is also responsive and works on all devices. Do check its features and take a demo here.
20 Awesome Looking Portfolio WordPress Themes
1. Vertex
This is a very well designed template crafted just for you. It offers a lot of shortcodes to assist you to create your dream website. It's a great template for businesses looking to attract new customers and will be a great theme for service provider thanks to its unmatched codes making the right impression you want.
We selected it for "portfolio WordPress themes" because it has the ability to show products or other work which you have done.
2. Dorsey
If you want the graphics and animations to take a back seat, this is the perfect template for you. It makes your content stand out and is a great theme for freelancers and content writers as it is straightforward, simple and easy to work with.
This theme is also Mobile responsive and WooCommerce ready and one of the best theme for portfolio.
3. ePix
If you have a love for photography and want to showcase your art to the world, this is a great theme that allows you to set a high standard for your viewers. It will give your website a magnificent look and the quality is unmatched allowing you to add features flexibly.
This theme is fully responsive and work best for Portfolio & Photography websites. Its features include Fullscreen slider, stunning galleries, client login, advanced live Skin Editor, Visual Page Builder, Parallax, boxed or full-width site layout and much more.
4. Oshine
This is a great theme that lets you use 18 layouts and you can make your website look exactly the way you want. You get a unique demo giving you amazing customizable results and allowing you to use over 50 shortcodes so you can design the website in any way that picks your fancy.
5. Kalium
This is a unique theme, giving you various design layouts and options to use. The documentation is extensive and you can translate the page in various languages if needed, thanks to its multilingual plugin. It works with all the popular web browsers efficiently. We selected this theme because it has unique portfolio styles to present your work.
6. Wright
This is a fine theme with a highly responsive layout. The content is showcased beautifully giving your customers exactly what they want and highlights your work in the way you want. This is a sleek, SEO compatible theme suiting your requirements with its amazing, simplistic offerings.
7. Origin
This is a different theme allowing you to give your website a very unique feel to it. It's a grid-based theme that lets you capture your artwork and showcase your hidden artist to the world. It works seamlessly on all the devices and you can now give your viewers a very engaging website.
8. Reveal
This theme gives you numerous layouts which help enhance how your users interact with your website and your content. The posts and photos are displayed in a way that users no longer have to scroll through to view the content which really gives this template edge.
9. Notio
This theme brings a whole new aesthetic appeal and boosts performance and meets the high standards your customers look for. It is very usable and you can play around with the themes, images, widgets and do much more to create a perfectly balanced website.
If you are building a new website, you can get registered with GoDaddy and make use of Godaddy hosting coupons that help you with web hosting services and also get great savings on deals that get you both discounts and Cashback.
10. Zerif Pro
This is a very upgraded theme that lets you publish both professional and personal content be it for your business or leisure. It has highly defined functionality and you can use widgets and a lot of other customizable options for your website.
11. Roua
This is a minimalistic theme giving your theme exactly what it needs. It's a great theme for all kinds of personalities be it a designer, an artist or a photographer. You don't need to know any prior knowledge to work with this theme and its framework is fully responsive and mobile compatible too.
12. Luisa
This is a functional theme that helps you display your portfolio. It will help you capture more views through its stunning aesthetics and it is integrated well with the WordPress Customizer so you can project your art and designs in a professional and creative way.
13. Kappe
A unique modern layout which responds to your requirements? Say hello to Kappe- a clean, easy template with amazing SEO optimization. It is highly usable and easy to work with and has terrific displays to play around with. Must try.
14. Milo
This theme is all about jazz and looks but at the same time gives a clean competitive look to your website as well. This is a great template for startup organizations as it has a highly developed, designed and enhanced layout to capture the audience's attention. This is a highly efficient way to start up your new website.
15. Quasar
This is portfolio WordPress theme that gives you so much more thanks to its inbuilt page builder. It is also compatible with WooCommerce which helps you track your eCommerce and study customer buying data and statistics. The layouts are interactive that will give your webpage a great boost.
16. Enfold
Here comes a premium WordPress theme with its retina display and unlimited optimization features which help you build slideshows as well. This is a great multipurpose theme that adapts to all your private requirements and has impressed many users.
17. Rockwell
This seamless theme runs on HTML5 and CSS3 code to give you a perfect integration so your website really develops into a beautiful piece of art you're proud to show off. With numerous possibilities and display options, this theme will meet all your whims.
18. Anake
For the creative souls, this is an amazing theme as it lets you build a designer and illustrator portfolio with highly flexible coding bringing out the best of designs. You get to use the latest trends of web designing thanks to this baby and have great, irresistible features.
19. Helium
This comes with fast and quick shortcodes, helping you build a clean and creative website in no time. It has a flexible layout and comes with Bootstrap 3 Technology enabling you to customize as per your fancy. Create a masterpiece worthy of praise thanks to Helium.
20. Phoenix
Phoenix is a high-quality template bringing you the joy of adaptability and responsiveness. It has a multi-page template and gives features like full screen, background, video support and much more. Use this template for a unique website offering unmatchable consumer experience. This theme is also SEO optimized.
These are some great templates that can be worked with to showcase your creative ideas and flaunt it to the world. No matter what template you use for your personal or professional website, keep it unique with an offering your competitors cannot match for that unbeatable edge!