Most Manageable Ways To Embed YouTube Channel & Playlist On Your Business Website
Youtube provides great help to businesses by allowing them to express themselves and market their brand in front of a large audience. However, brands are now using YouTube beyond the platform's boundaries to extract maximum benefits from it. And they are doing it by opting to embed YouTube Channel widget on their websites.
The YouTube channel widget works like an operational block on the website, helping brands showcase YouTube videos with ease. It helps to establish their online presence and have an impressive website. YouTube widget on a website makes the site more engaging and brings liveliness to it.
If you want to jump onto this bandwagon and look to embed the YouTube channel widget on the website, here are some manageable ways to do it. These methods are so simple that even if you belong to a nontechnical background, you can still adopt these with ease.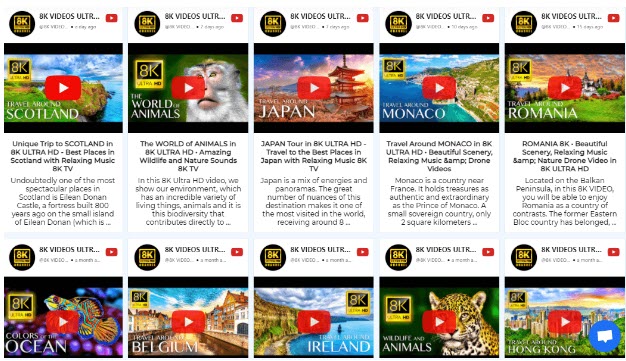 Simplest Ways To Embed YouTube Widget To Website
If you think adding YouTube videos to the website is a complex process, then you are highly mistaken. You can adopt any of the methods mentioned below and smoothly embed a YouTube widget on a website. So without any delays, let's learn about these techniques.
Using social media aggregators
Social media aggregators are amazing tools that help users collect, curate, customize, and display social media feeds. By following some simple steps, you can easily embed social media feeds on the website and improve your website's overall look and feel.
Social media aggregators also allow you to integrate YouTube with your website and display feeds without any hassle. To embed a YouTube widget on a website using a social media aggregator, all you have to do is – select an appropriate social media aggregator tool, collect the feed for your widget, and copy the embed code for the widget and paste the code onto the backend of your website. And that is it; a few simple steps and your website will be exhibiting YouTube videos.
Besides easing the embedding process, social media aggregators also provide incredible features that add tremendous value to this strategy. For example, you can personalize your widget according to your need by changing its background color and more. It also provides various themes and layouts that help to beautify the widget and make it more attention-grabbing.
Moreover, the widget is responsive, adjusting itself as per different screen sizes. Therefore, there is no need to change the display setting as per other devices. In addition, the auto-update feature displays the video as soon as it uploads on the platform.
Custom CSS, custom CTA, and analytics are some of the other major features of social media aggregators.
Using WordPress plugin
If you have a WordPress website, then you have the facility to use WordPress plugins to embed a YouTube channel feed on your website. We all know that WordPress is a remarkable platform that helps users in building a website and establish their online presence.
Other than easing the website building process, WordPress stands as the best platform because of its plugins. You can find ample plugins on the WordPress store that helps you maintain the quality of your website and improve functionality.
You can find ample WordPress plugins that help you add YouTube videos to your website and enhance its beauty. To embed a YouTube channel widget on your website using WordPress plugins, all you need to do is – choose an appropriate plugin for your website and gather the content using the plugin. With the help of shortcode, you can easily add YouTube videos to your website.
WordPress plugins provide the same type of features as social media aggregators, making this method worthy and beneficial.
Using YouTube embedding code
If you are very picky about the videos to display on the website and have ample time to invest in the process, then you can adopt this method.
youTube provides dedicated embedding code for each of its videos, and you simply need to copy the code and paste it onto the backend of your website. And that is it. With these simple steps, you can now own a website that displays YouTube videos.
But there are certain limitations to this method. Firstly you need to follow the whole process every time you need to embed a video. Secondly, you cannot customize the widget as per your need.
Summing It Up
YouTube is one of the most popular and influential social media platforms that have the potential to help a brand to reach their respective business goals. If used smartly, YouTube can fetch some fantastic results to help your brand grow and prosper. Adding YouTube videos to the website is an excellent marketing strategy that can help in the long run. The methods mentioned above are the simplest ways to adapt to this strategy – Try them now and take your brand to new heights.