7 Unusual Gift Suggestions For Dad
A father is a person who acts as a pillar of confidence and support to a child. He works in the day to fulfill his family's needs and nurtures his kids in the night to be a good Human Being. Ironically, what better name could we have given to God himself – FATHER!
The way a father treats his child lays a guideline for the child to adhere to his whole life.
I still remember I observed keenly how my father drove his car and cared for it, which led me to do the same when I got one. It is simple, "Fathers Are The Authors Of The Book Called Child."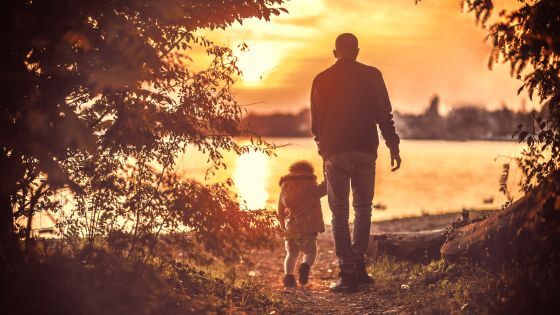 At times he is taken granted for and becomes an Unsung Hero of the family. It is natural to do so as you always had him around and may have had no chance to see what the world is without him.
Like you don't understand the importance of Oxygen until you are in a lift or on a ventilator.
This Father's Day compensate for all the love which you were unable to give him with an amazing gift which he remembers till his last breath! (Touch Wood.)
Let's start with something Unique and Fresh!
1. Handmade Portrait Made From A Photo
Ok, so do you have his photos?
Just send them to theses guys at PortraitFlip and get a handmade painting delivered to you.
How cool and thoughtful is to gift him with a handmade painting made by a professional artist at the convenience of some taps on your phone!
Trust me; he would love this gesture of yours because painting gives a refined natural experience to the viewer, especially when the giftee is the subject itself.
Like these people who went insane after they received the Painted Happiness Package.
Are you looking for a gift that makes him feel excited and at the same time is useful?
2. What I Love About My Dad FIB Book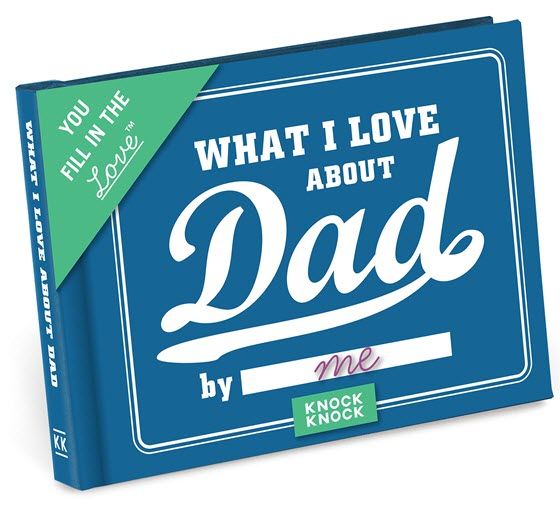 Have you had those emotional moments when you were unable to say how much you love him out of awkwardness, or maybe you didn't find the words to tell him how much you love him!
Well, here is a FIB book that will get all the love out of you on a book, and all you have to do is answer the easy questions.
What you would be left with is a book full of personalized love for your dad, which he deserves to hear.
PS: It won't be awkward; it would be really a cool way to present your loving thoughts.
3. Super Dad Special Cake
Well, this is a more Father's Day kinda gift as it is a cake and you only cut cakes on special occasions, right?
Wrong!
You have a father who is with you. Go celebrate his hard work in making you what you are today, and don't forget to speak about his superpowers of Empathy, Discipline, & Confidence.
4. Paint His Pooch
Painting of old man with a pet.
Exactly!
How about painting his pooch, which he loves to the moon and back?
All you have to do is send the photo of the pooch to these guys at PortraitFlip and select a medium among Oil, Charcoal, Acrylic, Pencil, Color Pencil, or Watercolor.
And then they will ship it to your address.
Easy!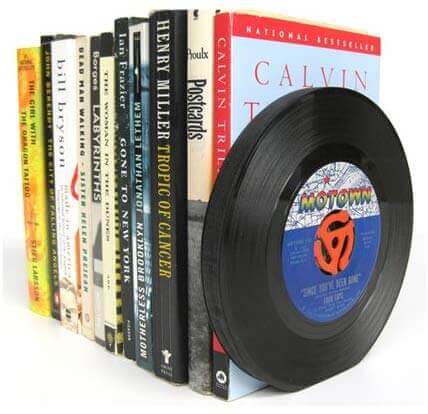 This record bookends gift is the answer! Every father has his stack of books, which he reads rarely but cares for his library.
Gift him with this exciting gift and make him feel special! Also, this product goes anywhere and does not require additional installation or any hassle as such.
Find yours from uncommon goods or Etsy.
6. A Personalized Indoor Plant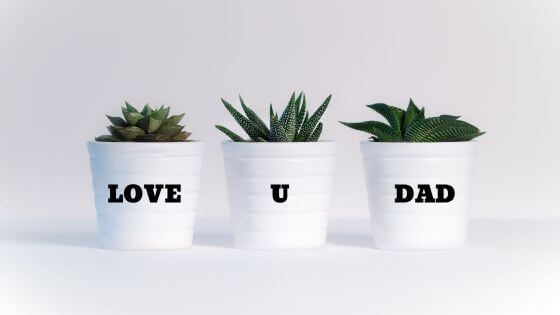 Yes, a plant, why not?
Pair it up with a small write up which goes in a presentable case and try to write it on your own.
A Natural Gift + A Write Up By You = Your Father Feeling Happy & Grateful!
7. Time
You can buy him anything in the world to make him feel happy, but nothing can replace your time!
How about you fly to your parents and wake up early to make breakfast for them and take them to dinner later in the evening?
Trust me it is all they need and painting from PortraitFlip ????
Seriously do this, and you are the best child the world has ever seen.
That was the last one! I hope you like the article and found some gifts to show your dad some love. Kudos!